The End Of Friends Marked A New Chapter In Jennifer Aniston's Personal Life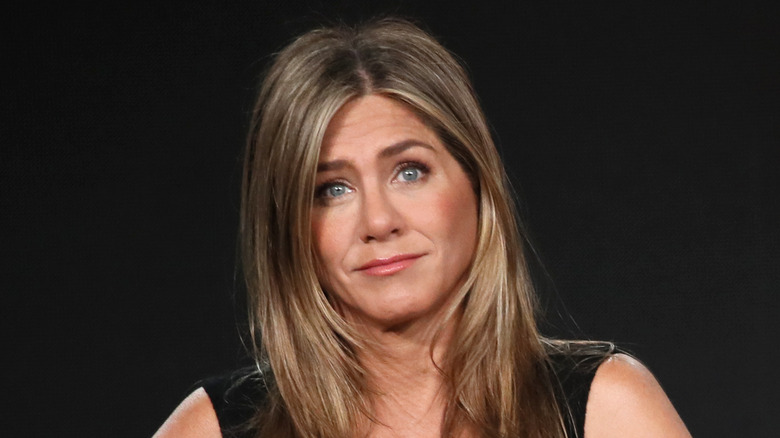 David Livingston/Getty Images
Jennifer Aniston is one of the most recognized women in the world. The actor has appeared in several movies and TV shows over the years. However, she became a household name as a member of the cast of the iconic television series "Friends." She even admitted that she had a huge change in her personal life after the show ended. Over the years, Aniston's fame has helped her cultivate her career. However, it's also been a challenge for her private life as the media has reported on some of the most difficult situations she's had to overcome such as her romantic relationships and rumors about pregnancies.
"Sometimes you can't help family members or people sending stuff over going, 'What is this? You're having a baby? Are you getting married?'" Aniston told People in 2021 of the constant tabloid stories. "It's like, 'Oh, good gosh, when and how many years will it take for you to ignore that silliness?'" she added.
With all of the fame that "Friends" brought to Aniston's life, she admitted that she had an adjustment period and decided to start a brand new chapter after her time as Rachel Green on the show came to an end in 2004.
Aniston got a divorce and started therapy after Friends ended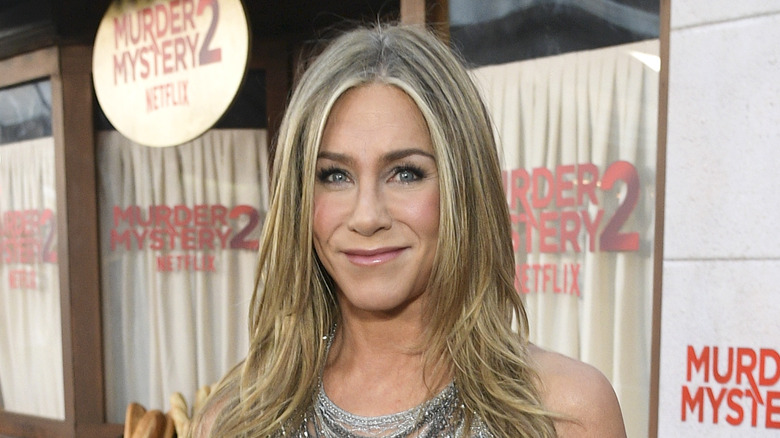 Charley Gallay/Getty Images
In 2022, Jennifer Aniston appeared on the final episode of "The Ellen DeGeneres Show" in 2022, and she was there to give her friend some advice about starting a new chapter. Aniston told DeGeneres what she did after the end of "Friends," which was getting a divorce and start attending therapy. "Well, I got a divorce and went into therapy," Aniston said. "Then I did a movie called 'The Breakup.' I just kind of leaned into the end. I was like, 'You know what, guys? Let's just make this a completely new chapter. Let's end everything and start new,'" she continued, adding that her life re-start "worked great."
Of course, the divorce Aniston referenced was with her first husband Brad Pitt, whom she split with in 2005. After that, the actor went on to cultivate her film career and even dated men such as Vince Vaughan, and John Mayer, and spent three years married to Justin Theroux before calling it quits.
However, Aniston never forgot about her time on "Friends," and when she reunited with her former co-stars on the rebuilt sets from the show for the reunion special in 2021, she was reminded of all of the things that were going on in her life during that time.
Jennifer Aniston admits it's hard to relive the past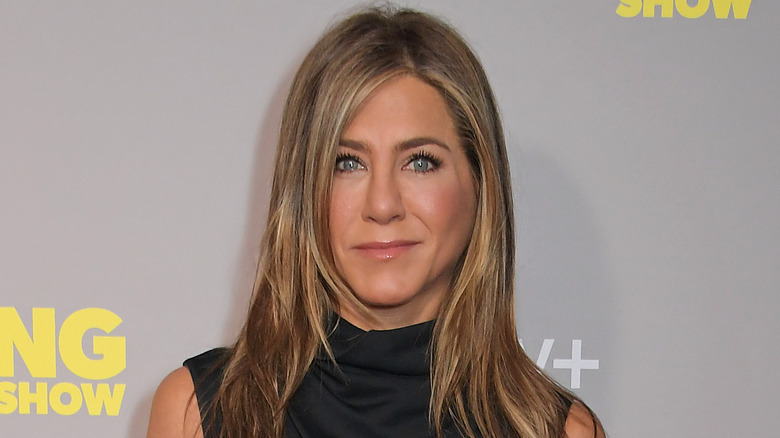 David M. Benett/Getty Images
During an interview with The Hollywood Reporter, Jennifer Aniston opened up about how difficult it was to be back on the set of "Friends" for the reunion after all of the struggles she faced during that time in her life bubbled back up to the surface. "It just took me by surprise because it was like, 'Hi, past, remember me? Remember how that sucked? You thought everything was in front of you and life was going to be just gorgeous and then you went through maybe the hardest time in your life?'" she said. "It was all very jarring and, of course, you've got cameras everywhere and I'm already a little emotionally accessible, I guess you could say, so I had to walk out at certain points. I don't know how they cut around it."
However, Aniston admitted that her struggles happened to make her the person that she is today and that she chooses to look at life's ups and downs as a blessing, even when they're hard to relive. Meanwhile, Aniston tells People Magazine that she's happy with her life today and that she feels at peace in her life and with the people she chooses to spend her time with.
Although Aniston's life change after "Friends" may have been hard, the actor has pushed through and created a beautiful life for herself.