Niall Horan's Parent's Divorce Inspired His Bittersweet Song, Never Grow Up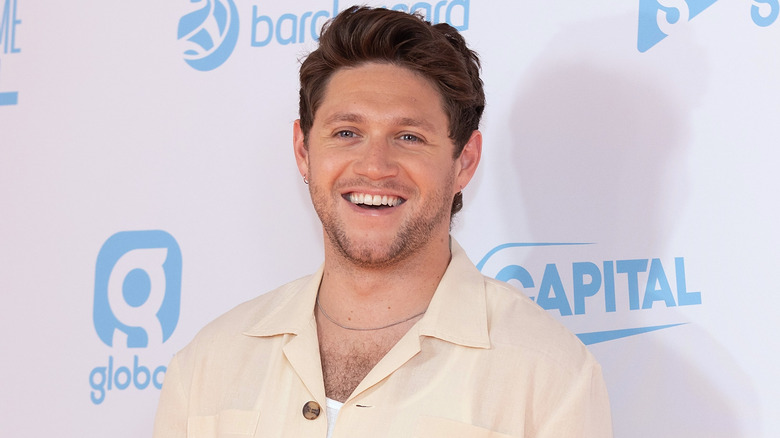 Jo Hale/Getty Images
In June 2023, Niall Horan released his third album "The Show" to critical acclaim from The Independent and Rolling Stone. The latter stated that "The Show" is his "finest album yet." It is also his first album in three years. While Horan's two previous albums — "Flicker" in 2017 and "Heartbreak Weather" in 2020 — featured songs riddled with heartbreak and sensual escapades, "The Show" includes quite a bit of insightful retrospection. This is fitting as the Irish singer spent much of the COVID-19 pandemic like millions of others did: stuck at home "making banana bread," as he described to 102.7 KIIS FM. 
In the song "Never Grow Up" featured on "The Show," Horan juxtaposes what he does and does not want in his love life. What he does not want relates to his parent's divorce and how their relationship is in the present day. Verses like "Never wanna be like them. Talkin' over coffee, but we say nothin'. Both of us forgettin' how we once were friends," describe a couple falling out of love.
The Irish singer delves into relationship outcomes in the song 'Never Grow Up'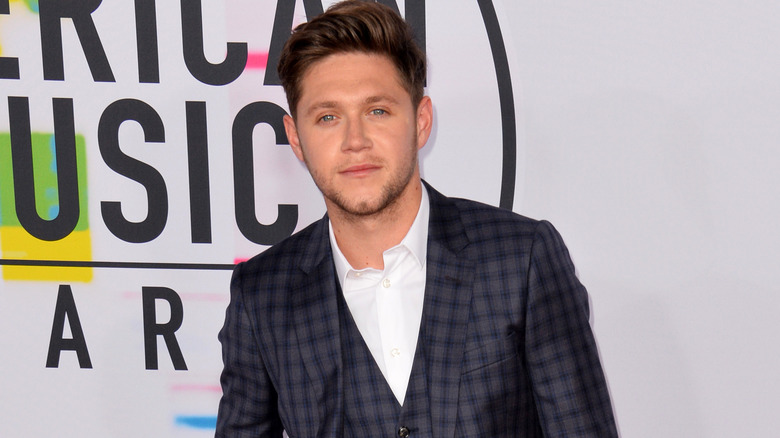 Featureflash Photo Agency/Shutterstock
Niall Horan's fans are somewhat familiar with his family life. He has posted photos with his father on Instagram and his mother appeared in his 2022 documentary "Homecoming: The Road to Mullingar with Lewis Capaldi." However, his parents divorced when he was five years old. When speaking to KiSS 92.5, Horan explained that "Never Grow Up" was inspired by watching couples who are still happy even after being together for years as opposed to the opposite. "I come from a divorced family where [my parents] don't even look at each other so in that song you hear both sides of what you would like to have and what you wouldn't like to have."
Fans may think that in "Never Grow Up," the joyful descriptions of a couple's life together like the lyrics "I hope we still dance like we're fallin' in love" were inspired by his current relationship with girlfriend Amelia Woolley. This could be true, but Woolley's parents inspired it as well. On the "Making the Album" podcast, Horan stated, "They're married for years, and they're obsessed with each other . . . not that my parents despise each other, but there is just two sides of the story. It's like, which one do you want to be?"
Horan and Woolley keep their relationship private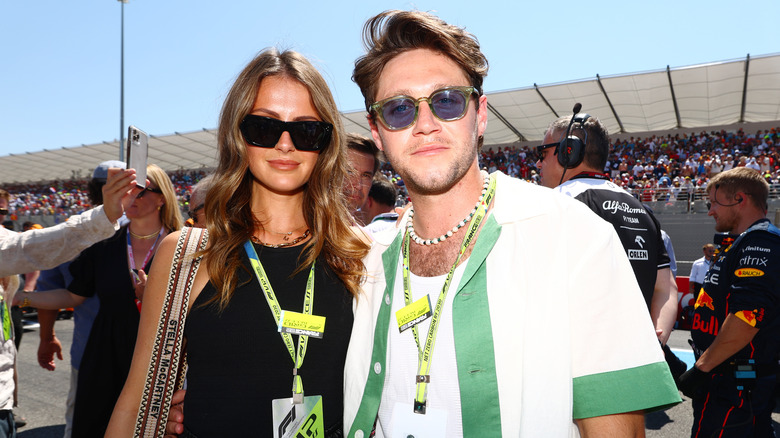 Mark Thompson/Getty Images
Niall Horan and Amelia Wooley were first spotted together in 2020, but both remain tight-lipped about their relationship. She is not in showbusiness and Horan rarely discusses their relationship in interviews, even when pressed to do so. When Australian radio hosts Fitzy and Wippa asked for details, Horan diplomatically replied that he'd delve into it with them "over a pint" rather than on the air. 
After One Direction called it quits in 2015, Liam Payne, Zayn Malik, Harry Styles, Louis Tomlinson, and Niall Horan each set out on their own. Horan proved that he can be on his own in the years since with popular music and television appearances. "The Show" grabbed the top spot on Billboard's top album sales charts, making this his third album to top this chart. The only other former member of One Direction to have three albums achieve this is Harry Styles. Horan's concert tour begins in 2024 with sold out nights at venues like Madison Square Garden. He will also return as a coach on "The Voice" in the fall of 2023.