Robert De Niro's Grandson Leandro De Niro Rodriguez Dead At 19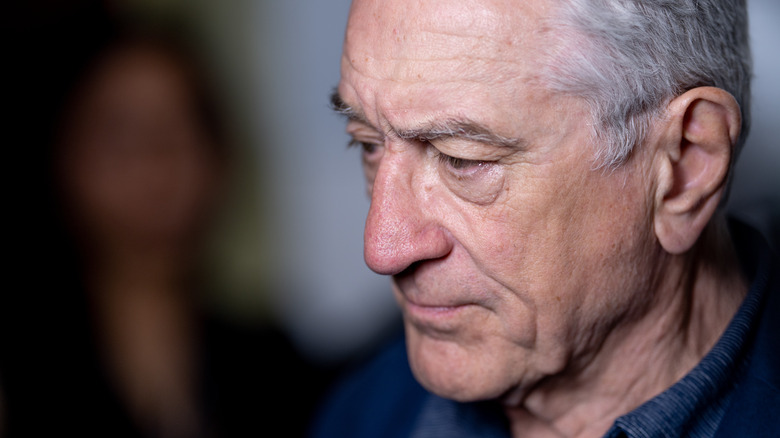 Roy Rochlin/Getty Images
Just a few months after welcoming a new family member into the world, Robert De Niro and his clan find themselves mourning the loss of another beloved loved one. On July 2, 2023, Robert De Niro's daughter, Drena De Niro, made a shocking and saddening public statement about the loss of her son, and the actor's grandson, Leandro De Niro Rodriguez. Leandro, who was following in his grandfather's footsteps and pursuing acting, was only 19 years old. 
The famous family's immense pain was clear in Drena's Instagram post, which was captioned: "You have been my joy my heart and all that was ever pure and real in my life. I don't know how to live without you but I'll try to go on and spread the love and light that you so made me feel in getting to be your mama. You were so deeply loved and appreciated and I wish that love alone could have saved you." 
Drena ended with, "Rest in Peace and Eternal Paradise my darling boy," also tagging Leandro's father, artist Carlos Rodriguez, per CNN. The family is in all of our thoughts during this incredibly difficult time. 
The actor's cause of death is currently unknown
You may recognize Leandro De Niro Rodriguez from the 2018 film, "A Star Is Born," where he acted with his mom, Drena De Niro. He also appeared in 2005's "The Collection" and 2018's "Cabaret Maxime" with Drena. Leandro's father, Carlos Rodriguez, known professionally as Carlos Mare, shared a blank, black Instagram post in the wake of his son's passing, and while he included no words, fans and friends in the comments were quick to offer support and condolences.
According to the New York City Police Department, they discovered the actor "unconscious and unresponsive," per Mirror. The statement read, "On Sunday, July 2, 2023, at approximately 1423 hours, police received a 911 call of an aided at 55 Wall Street, in the confines of the 1 Precinct. Upon arrival, [a 19-year-old male] was found unconscious, unresponsive and was pronounced deceased by EMS on scene. The Office of the Chief Medical Examiner will determine the cause of death." The circumstances of the young man's death aren't entirely certain as of yet, but regardless of what exactly transpired, it's easy to see that many are in mourning.