Hillary Clinton Was Completely 'Starstruck' When She Met George Clooney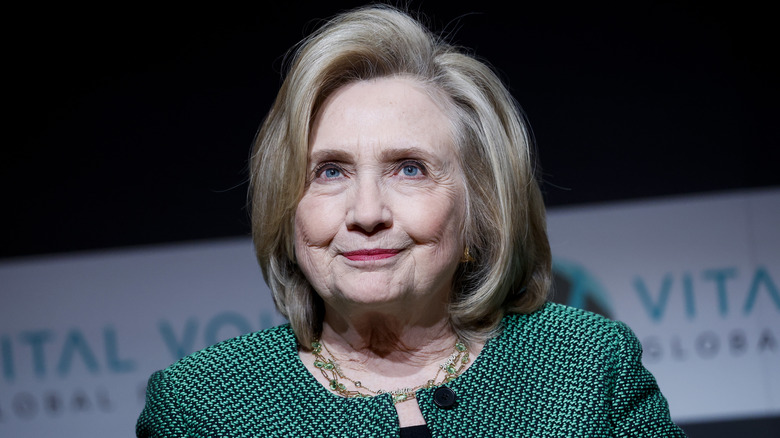 Anna Moneymaker/Getty Images
Hillary Clinton might be one of the most prominent politicians in the world, but this doesn't mean she won't lose her cool in the presence of Hollywood's biggest names. In April 2016, a very famous couple held an opulent fundraiser for Clinton as she campaigned for the Democratic presidential nomination. George and Amal Clooney opened the doors to their Studio City home to guests willing to pay the price of a whopping $33,400. 
The guests at the fundraiser included celebrities like Ellen DeGeneres, Jane Fonda, and more, but it was Clooney who really captured the politician's attention. Clinton later spoke to ET and said, "Oh my gosh, when George Clooney and Amal did that event for me at their home, I was starstruck. "I mean, obviously I'm a huge fan of George's, and I hadn't yet met Amal, but I knew people who knew her because she is a human rights lawyer, which I am enthusiastically impressed by. So the idea that they were going to do this, and then we got to spend some personal time together? That was pretty starstruck-y time ... It was great, it was just terrific."
The feeling was seemingly mutual considering how much work Clooney put into the fundraiser. In fact, Clooney's star-filled Los Angeles event was not the first fundraiser he held for Clinton's campaign.
George Clooney's controversial San Francisco fundraiser for Hillary Clinton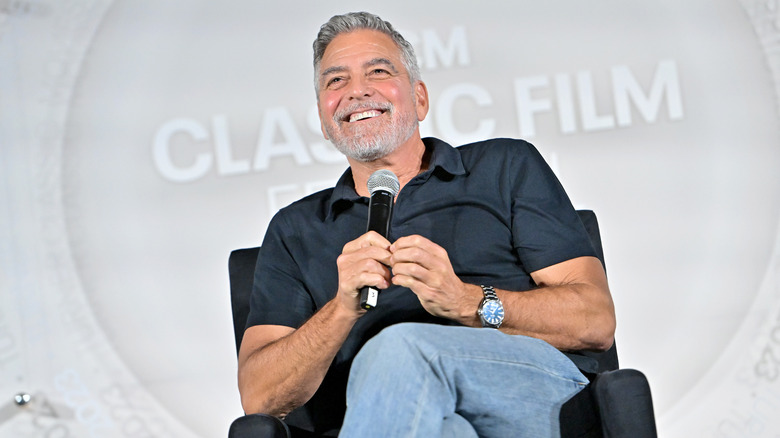 Charley Gallay/Getty Images
In March 2016, George Clooney announced his endorsement of Hillary Clinton in the presidential election. Per Vogue, he said, "As the primary process continues, Hillary could soon have an insurmountable delegate lead and with that, the Democratic nomination. That would then make her the only grown-up in the room. And if ever there was a time for a grown-up, that time is now." Shortly after, Clooney held his first fundraiser for Clinton in San Francisco before hosting a second one in Los Angeles.
The San Francisco event, held at the Nob Hill home of investor Shervin Pishevar, also cost an arm and a leg to attend. According to ABC News, tickets cost a whopping $30,000 per person. Bernie Sanders, who was running against Clinton for the Democratic nomination, promptly slammed the amount of money charged by Clooney for this event. Likewise, protestors were present outside the venue. Sanders explained to CNN (via The Independent), "It's not a criticism of Clooney. It's a criticism of a corrupt campaign finance system, where big money interests... have undue influence on the political process."
In an interview with NBC News, Clooney supported the protestors and weighed in on Sanders' sentiment. He said, "The Sanders campaign, when they talk about it, is absolutely right. It's ridiculous that we should have this kind of money in politics. I agree completely." The San Francisco and Los Angeles fundraisers reportedly garnered at least $15 million for Clinton's campaign.
The actor had opinions on why Hillary Clinton lost the election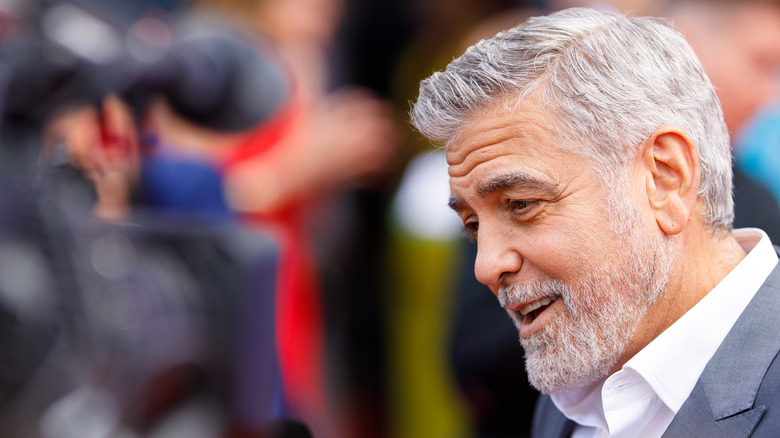 Joshua Sammer/Getty Images
Hillary Clinton won the Democratic nomination but, even with George Clooney's best efforts, she lost the presidency to her rival, Donald Trump, in late 2016. That said, Clooney wasn't shy about speaking out on Clinton's campaign failures. In a 2017 interview with the Daily Beast, Clooney hinted that Clinton was perhaps not ready to be president and gave his reasons why. He said, "She was more qualified than even her husband was when he was elected president, but she's not as good at communicating things. That's simply true. When she got up and gave a speech, it didn't soar."
He added, "It was frustrating because I never saw her elevate her game. I never saw it. And I had a lot of liberal friends who were like, "She's not good at this." And I see that, and I understand it." Despite Clooney's harsh words, it seems that he and Clinton are still on good terms.
In January 2019, People reported that Clinton and her husband, Bill Clinton, had dinner in Puerto Rico with George Clooney and Lin-Manuel Miranda. A source told the publication that the group discussed "happy baby talk about Clooney's twins and about Chelsea's announcement that she's pregnant with her third child."