Angela Bassett's Secret To Her Lasting Marriage With Courtney B. Vance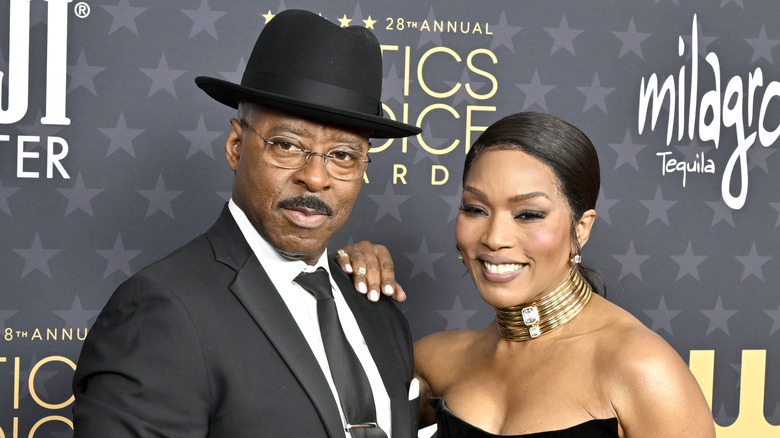 John Sciulli/Getty Images
Actor Angela Bassett first met her husband, actor Courtney B. Vance, during graduate school at Yale University. During an interview with Oprah, Bassett said she remembered thinking that Vance was alluring. Fast forward a few years and they met again, this time, it was because Bassett was in a play and her co-star was Vance's then-girlfriend. Finally, years later, they ran into each other when they were both single and set up a date. "We went out, and dare I say, it wasn't memorable," Bassett said on the Oprah Winfrey Show. "He just seemed like a really, really nice guy, which translated [to], kinda boring. That was it. I wasn't going to give him a second thought."
Except, she did. Vance asked her out on a second date and she said yes. The two went golfing this time and ended up enjoying one another's company. "We had a great time, it was a great date," Vance explained on the Oprah Winfrey show. "I said, 'I like her,' something was happening."
The two went on more dates and their love story unfolded. They got married in 1997 and have been together ever since, reaping the benefits of marriage together.
Marry the right person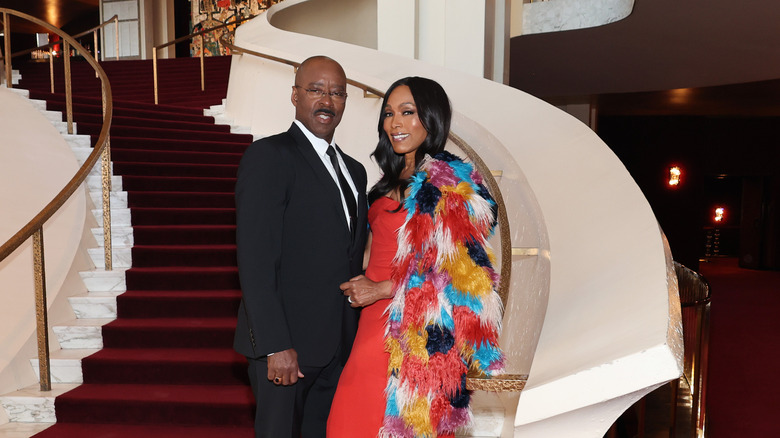 Angela Bassett, who's marriage has survived and thrived through Hollywood for over two decades, has advice for those who admire her romance — and part of it is to be selective about who you're with. "Staying together so long, whether in the industry or not, I think the important thing is that you gotta marry the right person," she told People. "Make sure you're both looking in the same direction, basically. You're not clones of each other, but you have similar or closest similar belief systems and, you know, pleasant personalities."
Bassett went on to explain the importance of being aware of your strengths and weaknesses, as well as your partners, and remembering that you're there to complement one another by supporting each other. With that being said, she also spoke to the importance of staying true to, and making time for, your individual self. "But I think also recognizing that we are each individuals, we have our individual dreams and desires and hopes and ways of doing things," she explained to People.
Stepping up for one another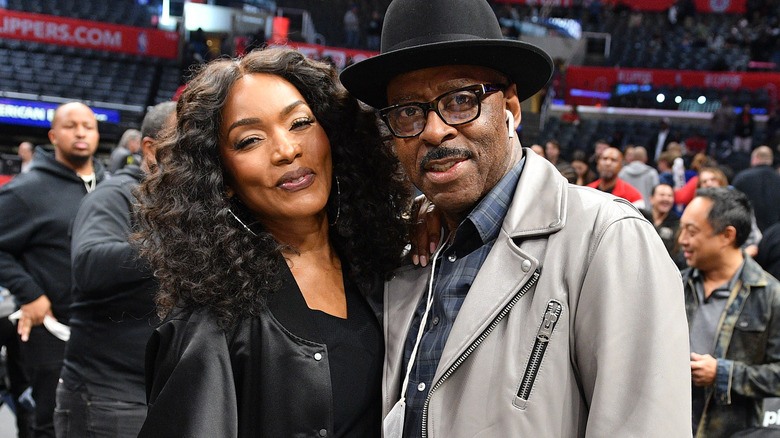 Allen Berezovsky/Getty Images
In addition to having aligned visions and goals, and giving one another time and space to be themselves, being willing to step up and help out is another important quality to have in a long-lasting marriage. Angela Bassett admires Courtney B. Vance's ability to do this. "That's all you have to do, is tell him to step in and he shows up for you," Bassett told People. "Not just for me, but for any of his friends, whoever he loves or whatever mentee may reach out to him. He steps up and steps in for you."
Finally, Bassett shared about getting used to healthy forms of compromise. She also mentioned how important it is to hold yourself to a high standard while extending plenty of grace to your partner. "Negotiation and just being easy — harder on yourself, easy on the other person I think, and some days you've got to let stuff go," she told Extra TV.