Selena Gomez Feels Like One Of Her Biggest Hits 'Sounds Like A Rihanna Reject'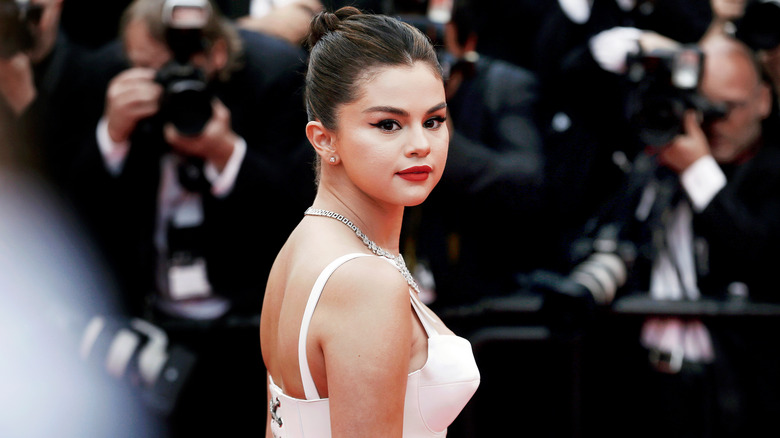 Andrea Raffin/Shutterstock
As a multi-talented artist, Selena Gomez has captivated fans worldwide with her remarkable acting prowess and impressive musical skills. The world has seen the stunning transformation of Gomez as she rose to fame for her portrayal of the character Alex Russo in the Disney Channel show "Wizards of Waverly Place." On top of being an actor, Gomez also pursued a music career with her band "Selena Gomez & the Scene." During their time together from 2008 to 2012, the award-winning band was able to produce three albums, which included hit songs like "Love You Like a Love Song," and "Who Says."
After disbanding, Gomez embarked on a solo career with her album "Stars Dance" released in 2013, which included one of her greatest hits to date, "Come & Get It." Despite being a fan favorite, Gomez feels differently about her hit song. The Disney star expressed her mixed feelings about the 2013 bop, which she worked on with the songwriting and production team Stargate. "I love Stargate more than anything, but it's very difficult for me to perform live. It's not my song. To me, it sounds like a Rihanna reject," Gomez told Entertainment Weekly in 2016.
Is 'Come & Get It' a Rihanna reject?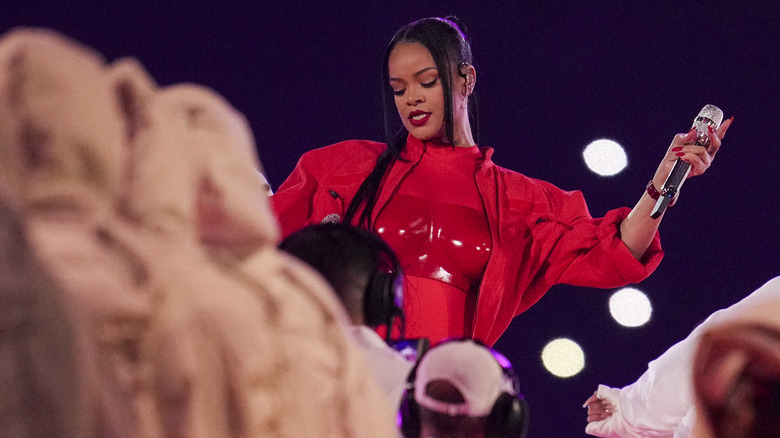 Cooper Neill/Getty Images
The short answer is yes, the song was indeed "a Rihanna reject." Gomez's hit song was co-written by Ester Dean, Mikkel S. Eriksen, and Tor Erik Hermansen, who all worked with Grammy winner Rihanna on multiple occasions. Considering the work history they had with Rihanna, they originally envisioned the song to be sung by the Barbados native, but she declined.
The song found its way to Gomez and it helped her cement herself in the music industry as a solo artist, with it being her first Top 10 entry — peaking at No. 6 — on the Billboard Hot 100 chart. Despite Gomez having difficulty performing the song, she told Entertainment Weekly, "I'm grateful what ['Come & Get It'] did for me, so it'd be stupid not to acknowledge it." 
With Gomez's on-and-off relationship with Canadian pop star Justin Bieber, many speculated that the hit single was about the "One Time" singer, but Gomez was quick to turn down rumors. In an interview with Ryan Seacrest for "On Air with Ryan Seacrest," she clarified (via E! News), "It's not really about a specific person. The reason why I wanted this to be the first single was because it exudes, like I said earlier, confidence and strength and that is something I'm willing to share with the world, that's the place I want to be in, I want to represent something good and be a good example." 
Gomez's success as an artist and actor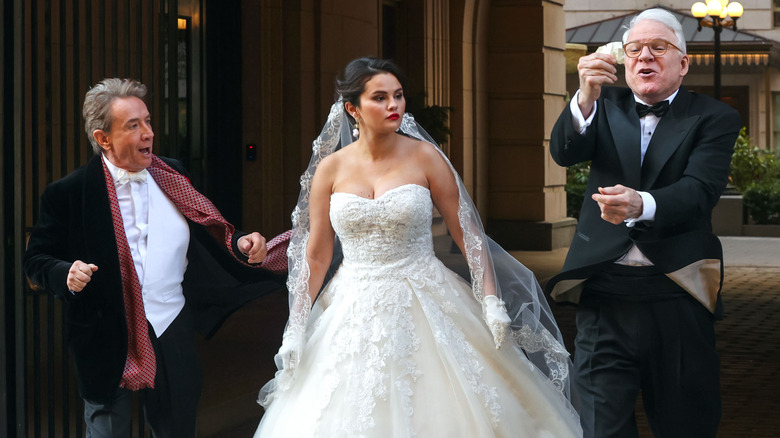 Jose Perez/bauer-griffin/Getty Images
Beyond the fame of "Come & Get It," Selena Gomez has also worked on diverse projects. As an artist, Gomez followed her debut album "Stars Dance" with "Revival" released in 2015 and "Rare" released in 2020. In 2019, she scored her first No. 1 song in the Billboard Top 100 with "Lose You To Love Me." She also collaborated with some of the industry's rising stars such as Charlie Puth for "We Don't Talk Anymore," and Rihanna's partner, A$AP Rocky for "Good For You."
After her projects at the Disney Channel, she was able to continuously display her acting prowess in a handful of films. In 2011, she portrayed a main character in the comedy adventure flick, "Monte Carlo," where she was joined by Leighton Meester and Katie Cassidy. She also ventured into movies with darker themes, such as the 2012 crime drama "Spring Breakers" alongside Vanessa Hudgens, Ashley Benson, and James Franco, as well as "Getaway," opposite Ethan Hawke, in 2013.
Her most recent acting stint is the Hulu-powered television show "Only Murders in the Building," where she stars as Mabel Mora, with acting legends Steve Martin and Martin Short at the helm.