Helena Bonham Carter Contacted Princess Margaret With A Psychic Before Her Role In The Crown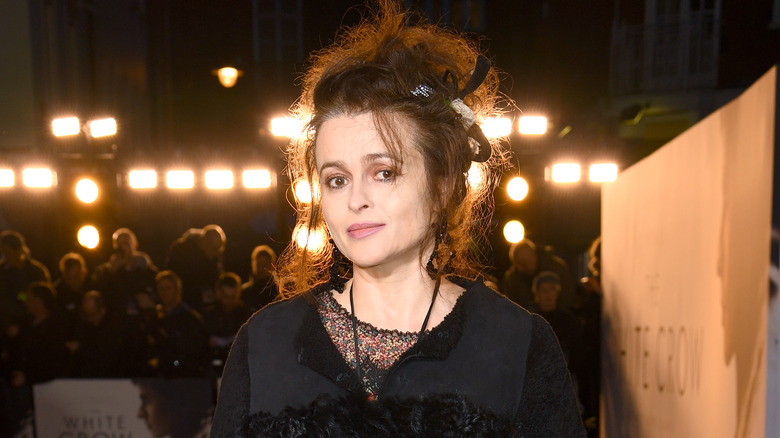 Dave J Hogan/Getty Images
If it means it will make her performance better, Helena Bonham Carter is willing to traverse the spirit world. After she was cast to play Princess Margaret in the third season of Netflix's "The Crown," the "Harry Potter" actor knew she had to talk to the royal. Unfortunately, Margaret passed away in 2002, making a standard phone call pretty difficult.
The solution? Bonham Carter decided to ask a psychic medium for help. "My main thing when you play someone who is real, you kind of want their blessing because you have a responsibility," the actor explained at the annual Cheltenham literature festival, per The Guardian. Princess Margaret, sister of the late Queen Elizabeth II, allegedly thought Helena Bonham Carter was a pretty good casting choice. 
"So I asked her: 'Are you okay with me playing you?' and she said: 'You're better than the other actress' . . . that they were thinking of," recounted the "Ocean's 8" star, adding, "That made me think maybe she is here, because that is a classic Margaret thing to say. She was really good at complimenting you and putting you down at the same time." Princess Margaret also supposedly told Bonham Carter to invest in a cigarette holder (a more elegant way to smoke) and, "Be more groomed and neater." All this advice seemed to pay off as the actor received two Golden Globe nominations for her role in Seasons 3 and 4 of "The Crown."
Helena Bonham Carter has a royal family connection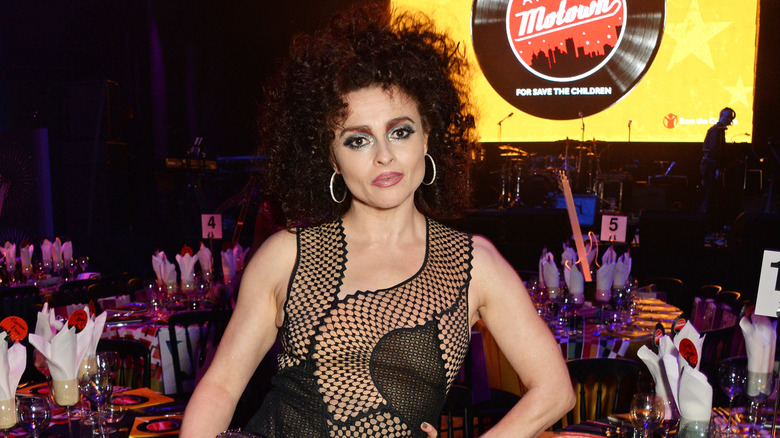 David M. Benett/Getty Images
Before taking on the role of Princess Margaret, Helena Bonham Carter already shared a little-known connection with the royal family. "My uncle courted Margaret at one point," she told Town & Country. Her uncle was Mark Bonham Carter, an esteemed English publisher and politician — he was once tasked with guarding the princess at Windsor. "They went on to become good, longtime friends," Bonham Carter added, remembering, "[Princess Margaret] would be at his parties, and you were very aware that a princess was there. I remember going, 'I mustn't turn my back on her, I mustn't turn my back on her.'" However, Mark Bonham Carter and the Princess weren't meant to be. She eventually married Anthony Armstrong-Jones, a photographer, in 1960.
While researching her role, Helena also took the time to interview Roddy Llewellyn, one of Margaret's famous lovers.
"The Crown" wasn't the first time Helena Bonham Carter dove into the past for a role — in fact, it wasn't the first time she played a royal either. In 2010, she took on the role of Queen Elizabeth The Queen Mother in "The King's Speech," a performance for which she also received a Golden Globe nod. Addressing the relationship between Margaret and her mother, Bonham Carter expressed to Town & Country that the pair "were very close and very loving, but they were unalike and different in character. You can understand that; mothers and daughters famously irritate each other."
Helena Bonham Carter also spoke with an astrologer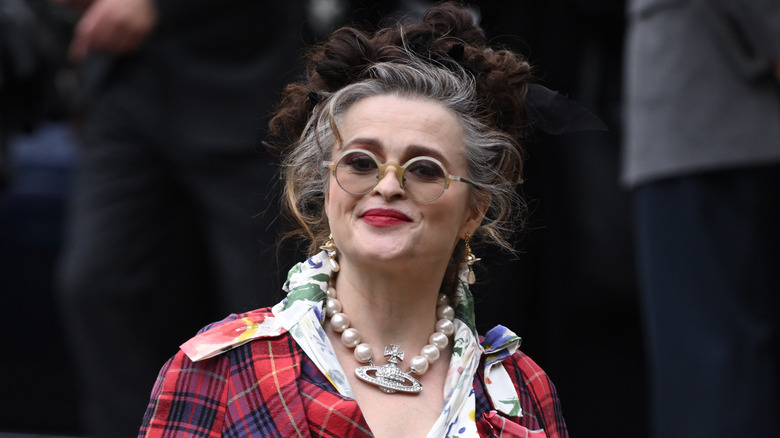 Karwai Tang/Getty Images
Princess Margaret, born August 21, was an unabashed Leo. According to Helena Bonham Carter, her astrological sign was very much consistent with her bold personality. "Darby, my astrologer friend, is laser-beam perceptive about people, whether I'm playing Margaret or Elizabeth Taylor in 'Burton & Taylor' [2013] or Eleanor Riese in '55 Steps' [2017]," the actor explained in a conversation with Vogue, adding, "I could spend 10 days reading about one of those people or spend 30 minutes with Darby and walk away with all their determining characteristics." Princess Margaret was known for her unfiltered commentary — she supposedly once told Elizabeth Taylor that her diamond ring was "vulgar," according to Vanity Fair.
As well as speaking with an astrologer, a psychic medium, and a few of Margaret's close friends (and lovers), Helena Bonham Carter also discussed the princess with her therapist. "You invent a backstory — usually a childhood profile to explain the ensuing behavior," she told Vogue. Margaret, it seems, was very much affected by the death of her father, King George VI.
Helena Bonham Carter isn't the only celebrity who alleges contact with the spirit world. Ana de Armas infamously claimed she felt Marilyn Monroe's ghost on the set of "Blonde," and Lily Collins said the spirits of Ted Bundy's victims helped her while filming "Extremely Wicked, Shockingly Evil and Vile."