What HGTV's Jimmy Don Has Been Up To Since Fixer Upper Ended
Although we've been spoiled with constant access to the numerous projects that Chip and Joanna Gaines have created under their Magnolia brand, it takes more effort to catch up with the other faces from "Fixer Upper." After five seasons on HGTV, the show ended in 2018, leaving the Gaineses to commit their time to other projects. While the couple did plenty of work on the show, they also tapped local talent in Waco, Texas to help renovate homes.
Among the talent was Jimmy Don Holmes, a metal artist who appeared in several episodes on the show. The Texas-based business owner helped to create original designs for the couples' home renovations. Most notably, however, he appeared in a special episode in which Chip and Joanna Gaines renovated a country cabin for Jimmy Don and his son, Jake.
In episode nine of season five, Chip and Joanna Gaines took on one of the best "Fixer Upper" renovations, transforming a plain, 750 square-foot cabin into a chic home with an industrial-meets-farmhouse style. Although Jimmy Don and his son ultimately decided to turn the cabin home into a rental property, the metal artist still has other things on his plate.
What is Jimmy Don Holmes up to now?
Inside the cabin, there's custom metalwork designed by Jimmy Don. An experienced designer, he's the owner of JDH Iron Designs. Learning the metal art trade from his father, Jimmy Don went on to establish his own business in 2004. With almost 20 years under his belt, he designs everything from wall art to home decor and even ranch entrances. His expertise has even allowed him to work on several projects for former president George W. Bush and former First Lady Laura, as well as the United States Secret Service and the Texas Department of Public Safety.
While the designer has years of experience, he credits "Fixer Upper" for his fame. "Joanna [Gaines] made me famous. I tried to deny that for a couple of years, but now I admit it," he says to Country Living. "I love it." Jimmy Don enjoyed his time on the show, saying on his website that the filming process became natural to him and he loved meeting fans of the show.
Jimmy Don is still a fan of the camera, occasionally posting his work to his Instagram. With the Waco location of his business right across the street from Magnolia, Waco is a one-stop location for "Fixer Upper" fans.
Notable renovations on 'Fixer Upper'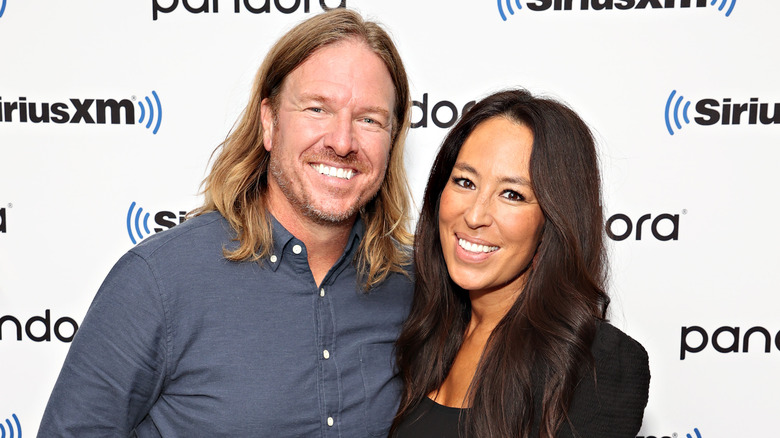 Cindy Ord/Getty Images
Aside from the tiny cabin renovation, Chip and Joanna have also done some work on other homes for their friends and collaborators. Among them is the Harp House. Formerly owned by Clint Harp, a friend of the Gaineses, the carpenter purchased the crumbling 1913 house for only $10,000. After Chip and Joanna got to work on it, the value shot up, with Harp later selling the house for $899,000.
Another fan favorite, the Mid-Century Modern from season two was an iconic "Fixer Upper" home. Owned by the couples' friends Jill and Josh Barrett, fans were shocked that the modern home was a departure from Joanna's typical farmhouse-style home. Transforming from an old, ranch-style home into one fit for Don Draper, the renovation displayed the range of Chip and Joanna's talent.
Equipped with sleek finishes, a retro '60s vibe, and a modern open concept, the house is one of the best in "Fixer Upper" history. Still owned by the Barretts, the home is available to rent on VRBO for $295 a night.