CoCo Lee, Disney Singer, Dead At 48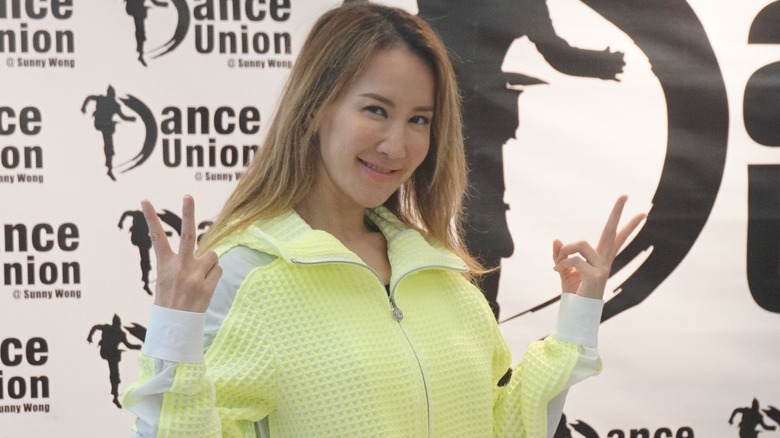 Tpg/Getty Images
International singer CoCo Lee has died at age 48 following an attempt at suicide on July 2 that led to her hospitalization in Queen Mary Hospital in Hong Kong, according to her family members. "Despite the best efforts of the hospital team to rescue and treat her from her coma, she finally passed away on 5 July, 2023," her sisters Carol and Nancy Lee stated in an Instagram post. Lee is survived by her sisters, her husband, Bruce Rockowitz, and two stepdaughters, according to Reuters.
The international singer was born in Hong Kong in 1975, the youngest of three daughters. Her father had died before Lee was born, and when she was in grade school, her family moved to San Francisco. Though she made a start on her college education at the University of California, Irvine, she changed course to pursue a singing career after winning a contest and signed a recording contract with Capital Artists in Hong Kong. Her debut collection from Sony Music Entertainment, "CoCo Lee," was the best-selling album in Asia in 1996, according to Reuters, and all told, she recorded 18 studio albums.
Other notable moments from Lee's career include a performance of "A Love Before Time," the Best Original Song nominated from the movie "Crouching Tiger, Hidden Dragon," at the 2001 Oscars, according to her website. She was a voice actor for the title character in the Mandarin version of Disney's hit animated movie, "Mulan." Lee's latest single, "Tragic," was released in February 2023.
This article contains mentions of suicide. If you or someone you know needs support now, please call or text 988 or chat 988lifeline.org.
CoCo Lee helped break barriers in the entertainment industry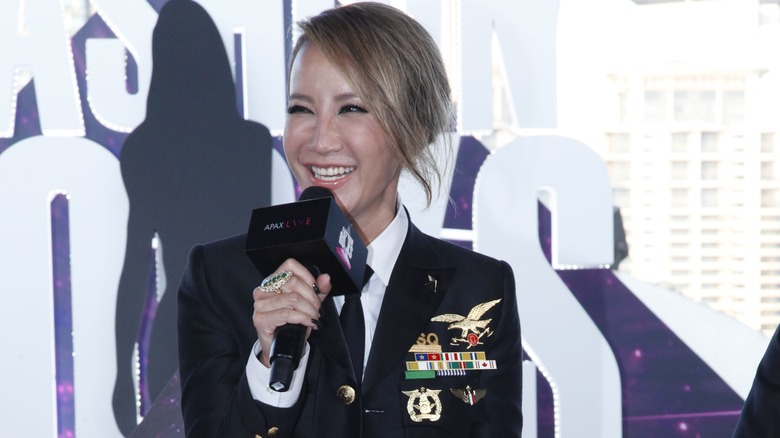 Tpg/Getty Images
CoCo Lee's sisters noted in their Instagram post that 2023 marks the 30th anniversary of Lee's singing career, which included international acclaim for her top-selling songs and live performances. "CoCo is also known to have worked tirelessly to open up a new world for Chinese singers in the international music scene, and she went all out to shine for the Chinese," they wrote. "We are proud of her!"
Earlier this year, Lee had undergone pelvic and thigh surgery to address a pre-existing injury reawakened during a 2022 dance rehearsal, according to BBC. Her Facebook posts suggest the difficulties she faced during recovery. On March 8, she noted her surgery had been successful. "Even though I'm in a lot of pain and I have to re-learn how to walk again, I know I can do it," she wrote at that time. Five days later, she addressed Michelle Yeoh, a role model for Asian actors, in another post: "This year, I'm re-learning how to walk, while you're shining at the Oscars." Lee offered congratulations to the Oscar-winning actor, adding that she felt "touched and proud."
Sadly, just a few months after sending this message, Lee joined the ranks of beloved stars lost in 2023.