Candace Cameron Bure Shuts Down Claims She Wanted Miss Benny Fired From Fuller House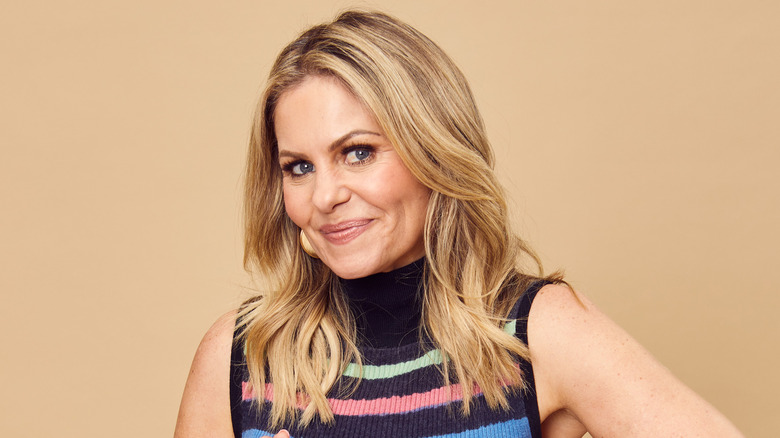 Emily Assiran/Getty Images
Once again, Candace Cameron Bure, star of the Netflix sequel series "Fuller House," has found herself being accused of being exclusionary where it comes to people of the LGBTQIA+ community. This week, Miss Benny, who appeared as Casey, the first gay character on "Fuller House," posted a TikTok in which she alleged show-runners had warned her that her character might be removed from the storyline of the show because, as Miss Benny put it, "one of the Tanner sisters" was "very publicly not for the girls" (via People). 
"I remember I got sat down by the writers and the studio to basically warn me how this person allegedly was trying to get the character removed and not have a queer character on the show," the actress continued. Miss Benny also claimed that because she had come out as trans in June, she was warned that the fans of this unnamed "Tanner sister" might be encouraged to target or harass her. While Bure was not named directly in the video, the hashtag on the video called her out by name and read, "#candacebure."
Now, Bure has released a statement refuting the accusation. 
Bure says she wishes Miss Benny the best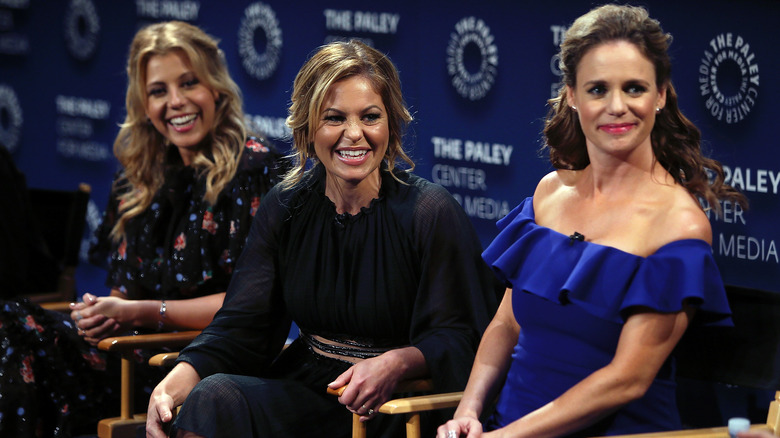 David Livingston/Getty Images
In a statement to People, Candace Cameron Bure stated, "I never asked Miss Benny's character to be removed from 'Fuller House' and did not ask the writers, producers or studio executives to not have queer characters on the show." The statement went on to say that the show "has always welcomed a wide range of characters. I thought Miss Benny did a great job as 'Casey' on the show. We didn't share any scenes together, so we didn't get a chance to talk much while filming on set. I wish Miss Benny only the best."
While Bure's statement is clear, the situation boils down to one person's word against another's. 
This is not the first time Bure has taken heat for her attitudes toward LGBTQIA+ people and issues. For instance, in late 2022, Bure announced that she would be ending her relationship with Hallmark to head over to a new network called Great American Family, which would not feature LGBTQIA+ storylines in its Christmas movies (via LA Times). "I think that Great American Family will keep traditional marriage at the core," she told the Wall Street Journal at the time, sparking a great deal of backlash. 
At the time, GLAAD's president, Sarah Kate Ellis, released her own statement in response to Bure's that said, "It's irresponsible and hurtful for Candace Cameron Bure to use tradition as a guise for exclusion ... I'd love to have a conversation with Bure about my wife, our kids, and our family's traditions."