The Best Hairstyles For Your Face Shape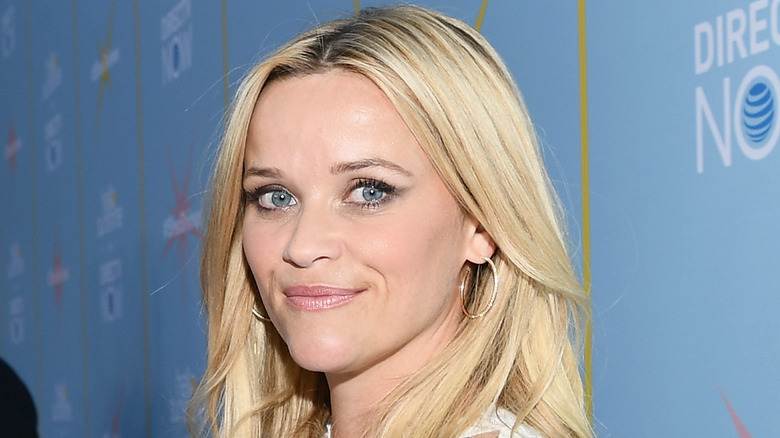 Getty Images
If you've never chosen a hairstyle based on the shape of your face, you might just be doing yourself a disservice. Wait, isn't everybody's head essentially a circle? Apparently that's just one of the many possible shapes a human head can be! Yep, it can even be rectangular or triangular. Since these shapes are generally nuanced, what shape you have can be difficult to understand. But, thankfully there's a trick.
Philippe Barr, creative director at Frederic Fekkai Salon in Palm Beach, Florida, told Allure to first pull back your hair so that "the outline of your face is fully exposed." You might even go one further and trace the outline of your face onto a mirror. Just please make sure to use something washable, like lipstick. By determining the widest part of your face, the shape of your jaw, and the overall length of your face, you'll be able to discover your face shape in no time.
Now you can pick a hairstyle that's essentially guaranteed to fit you perfectly. Here are some options.
Oval: the most versatile of them all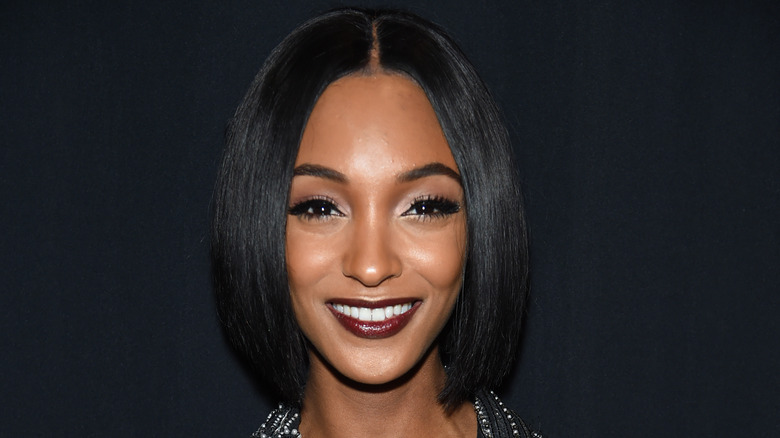 Getty Images
Good news, oval-faced friends, your face shape is an easy one to work with. Charlotte Mensah, an award-winning hairstylist and natural afro hair expert told Marie Claire, "This face shape works with almost any type of short hair cut from super short, to chin length or shoulder length."
If you prefer hair that's a little longer, you can rest assured that'll work too. "Medium length hair looks great when it's maintained well; think fuller, blunt styles with no layering," Sam Burnett, U.K.-based owner and creative director of Hare & Bone salon, told the publication. If you battle with frizz on the reg, Burnett recommends lengthier locks because, as he said, "the longer and heavier the hair, the more controlled it will be."
If your hair is fine or thin, you may also want to experiment with long layers. Just avoid adding too many layers because that will "only make the hair appear thinner and sparser," according to Burnett.
Round: choose a square style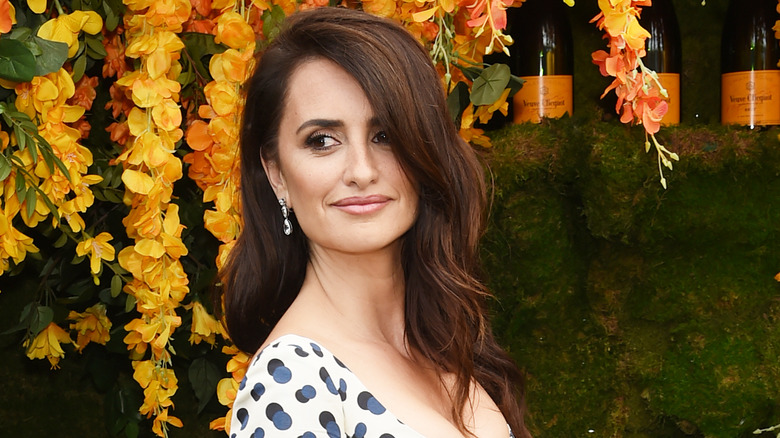 Getty Images
If you've determined that your face shape is more round than oval, you'll want to opt for a style that's on the longer side and ask your stylist to add in some subtle layers. If you don't normally part your hair down the middle, you should also give that a go. When speaking to StyleCaster, Daniela Schult, a senior stylist at Cutler/Redken Salon, advised those with round faces to opt for more square haircuts "as a rule of thumb." Whether you choose to do this through layering or "within the contour lines," is up to you because both work to add balance.
One of the biggest hair mistakes a person with a round face can make, according to the expert, is to choose a hairstyle that is also round. That means you'll want to steer clear of any cuts that hit right at, or above, the chin.
Triangle: do this to look simply posh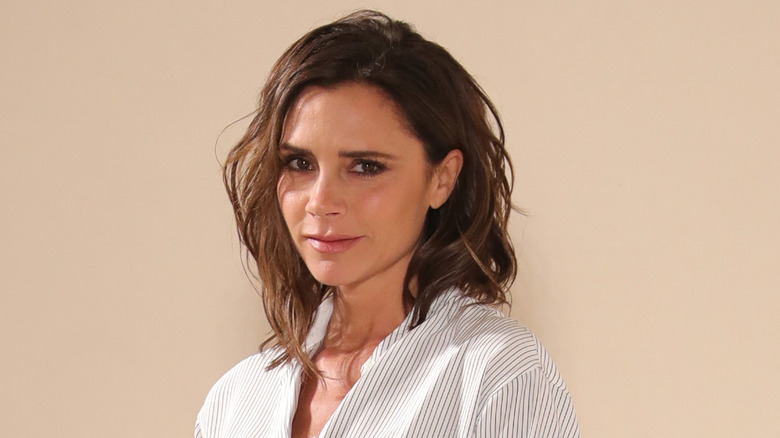 Getty Images
According to Milady's Standard Cosmetology, triangular — or pear-shaped, as it sometimes called — faces are categorized by a smaller forehead and wider chin line. While balancing the face is important with every hairstyle and face shape, this is even more important when having your hair braided.
Milady recommends a braiding style that will "frame the cheekbones." To balance the face even more, a hairstyle that is kept close to the ears, or even behind the ears, will work well for triangular faces. Of course, this guideline doesn't just have to apply to braided looks. 
Triangular-faced celebs like Jennifer Love Hewitt, Victoria Beckham, and Rashida Jones are masters at balancing out the shape of their faces using trendy — and easy — tricks. If you have a face shape similar to these stars, take note of how their delicately placed layers, long lobs, and even bangs can draw the eye to their cheekbones. It's pretty incredible.
Heart: accentuate those cheekbones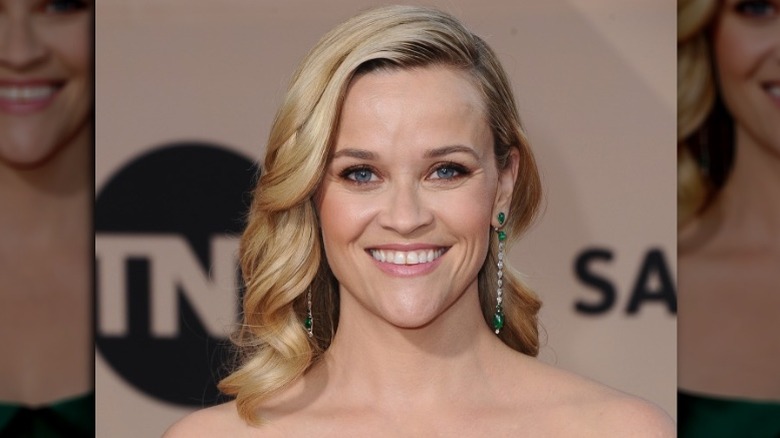 Getty Images
If you have a heart-shaped face, you'll need to be especially careful when choosing a new haircut. Hairstylist Daniela Schult explained to StyleCaster: "Heavy, short bangs that extend too far into the sides of the forehead make the top of the head look even wider." And it's not just bangs that pose a challenge for those with heart-shaped faces. "An exaggerated A-line bob that is longer in the front with wispy ends that point towards the chin [can] bring out the narrowness of the chin in an unflattering way," she explained.
But don't worry, there are plenty of other styles you can rock. You'll just want to make sure your cut will add width to the lower areas of your face while reducing width at the top of your face. You'll also want to accentuate your amazing high cheekbones that Schult said are often common among heart shape-faced women. If that's too many guidelines to remember, we'll make it even easier: pick your favorite Reese Witherspoon haircut and call it a day.
Inverted triangle: a subtle difference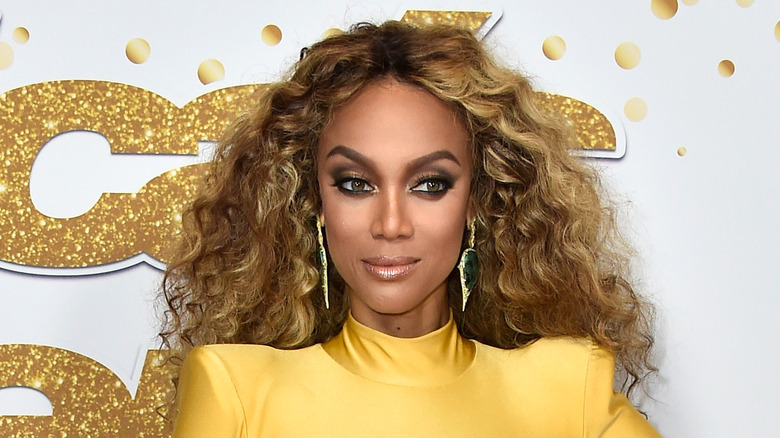 Getty Images
While some could argue that heart-shaped faces and inverted triangles are one in the same, CysterWigs, a website that sells a variety of specialty, imported, and brand name wigs, explained the similarities — and the key difference — among the two shapes.
According to the site, both inverted triangular and heart-shaped faces are longer than they are wide. Both shapes also feature a tapering jawline. However, inverted triangles have a "relatively straight hairline," according to the site, compared to widow's peaks that are common in heart-shaped faces. 
Still, the guidelines for both shapes are mostly interchangeable. CysterWigs recommends avoiding shag styles or anything with short layers as it can "easily overwhelm" an inverted triangular or heart-shaped face. Instead, you'll want to rely on lobs with long layers. If short hair is more your thing, you can try a pixie cut — just make sure there's a lot of volume at the crown to add some height.
Diamond: a bob's best friend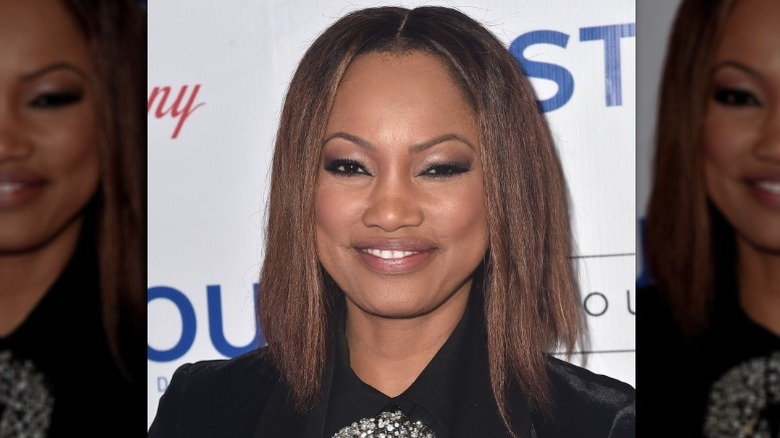 Getty Images
Unsure whether you have a diamond-shaped face? It's actually simpler to figure out than it seems. If your face is widest at the cheeks and narrows at the forehead and along your jawline, you officially meet the criteria. Woohoo! Celebrity hairstylist Paul Labrecque, of the Rittenhouse Spa and Club in Philadelphia, Pennsylvania, told Today that the two best options for this face shape are shoulder-length cuts (think lobs) or classic chin-length bobs. 
When styling the hair of a client with a diamond-shaped face and medium-length hair, the expert explained, saying, "I decided to bring her lovely curls onto her cheeks while eliminating some of the ends that had no structure." He also added that when adding short layers to a diamond-shaped face it will enable the chin to appear more pronounced.
Just as with other face shapes, the key to picking the right style for a diamond-shaped face can be summed up in just one word: balance.  
Square: you can't go wrong with light beachy waves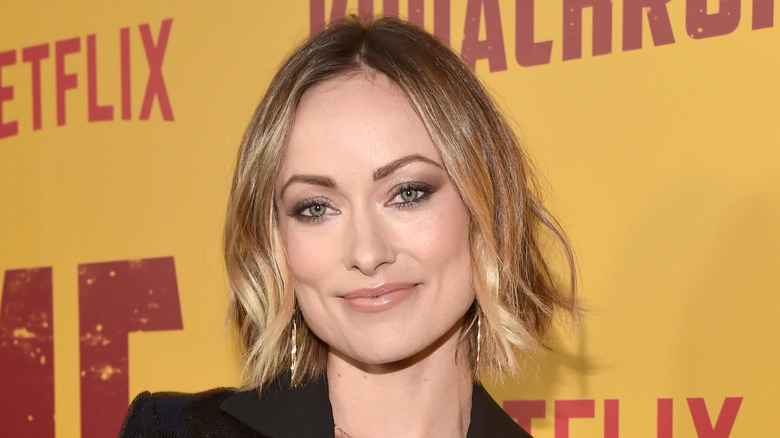 Getty Images
If you have a square-shaped face, a wispy, delicate style will be a phenomenal choice. "I often hear clients complain about hairlines that were left too heavy or layers that were cut very square- shaped," hair expert Daniela Schult told StyleCaster, "They feel that their haircuts make them look almost masculine and lack softness and femininity."
If you're looking to add some softness to your look, Schult said to ask your stylist for layers that are more rounded and textured. While blunt bobs would give you a more severe look by enhancing the strong angles of your face, a lob that "just touches the collarbone" will work the opposite way and soften those same angles. Schult also recommended long layers and elongated side-sweeping bangs. "Preferably styled in light beachy waves," she added.
If you're unsure about softening your look and need some celebrity hairstyle inspo, Olivia Wilde is most definitely your girl.
Rectangle: bye-bye middle parts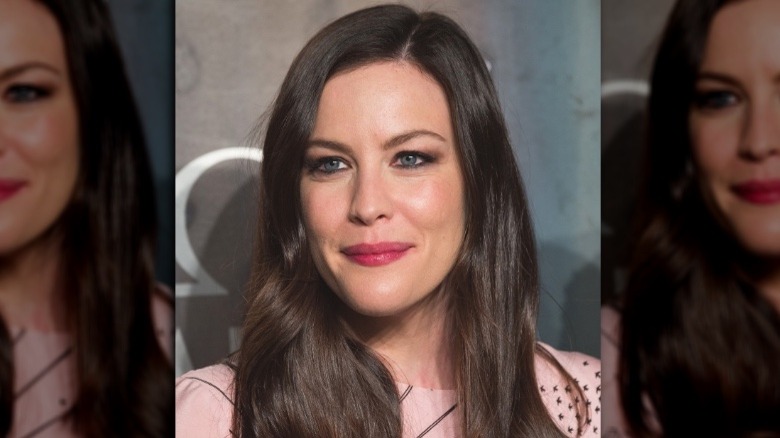 Getty Images
You could think that following the guidelines for square faces would roughly apply to rectangular faces as well. As it turns out, though, that's not necessarily the case. They are two separate shapes, after all. While a square jawline is present in both, "the rectangle face shape is long and narrow with prominent cheekbones" Jenny Strebe, hairstylist and host of Hairstyle Confessions, explained.
The expert also shared her secrets on how to best highlight a rectangular face. "The goal is to prevent your face from appearing longer than it is by adding fullness to the width of the face," said Strebe. This means you'll want to steer clear of middle parts, too much volume at the top of your hair, and you'll even want to ditch your long, flat locks. 
Instead, try parting your hair over to the left or right side and go for a "low volume" style," like gentle waves. Just because long hair might tack on some additional length to your face doesn't mean you need to rush out and get a pixie cut. Shoulder- to mid-length hair can actually work best for rectangular faces.
Oblong: bring on some volume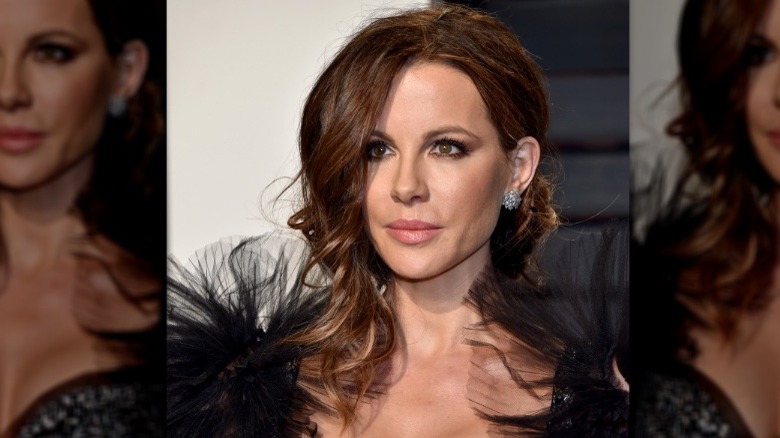 Getty Images
An oblong face shape can often be confused for an oval face, but there are a few definitive ways to tell. Unlike an oval, an oblong-shaped face will be longer across the board and not as wide. A narrow chin would not be uncommon. Although narrower overall, an oblong face shape still entails a wider forehead compared to an oval face. Think: Kate Beckinsale. 
In order to best accentuate the features of an oblong-shaped face, Kérastase hairstylist Matt Fugate told Business Insider that parting your hair so that it swoops from one side will provide all of the necessary movement and volume. A diagonal part looks especially fantastic on oblong faces. And, if you're feeling a little nostalgic for the early 2000s, you'll be happy to know that you have one of the rare face shapes that can pull off a zigzag part.
If you're not into long locks and deep side parts, short beachy waves — as demonstrated in a hair transformation video by L'Oreal — will also create balance and add volume where it looks best.