The Magnolia Network's Name Is A Touching Callback To Chip And Joanna Gaines' Budding Romance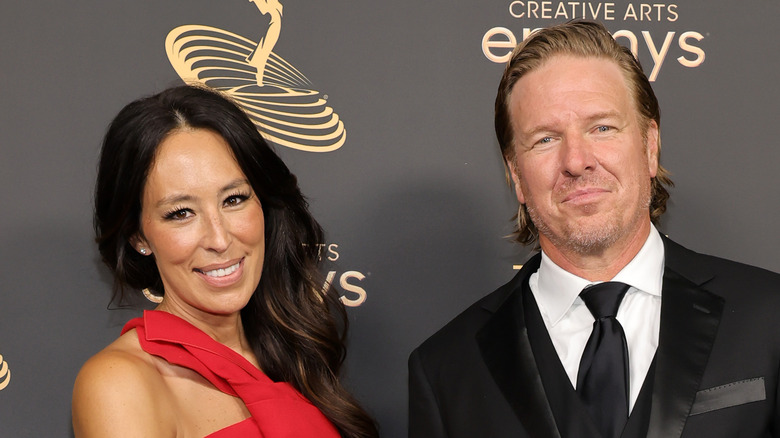 Amy Sussman/Getty Images
Fan favorite HGTV duo Chip and Joanna Gaines have created an empire in the world of home renovation and décor. They were the hosts and stars of HGTV's "Fixer Upper." One of the aspects of the show that made it stand out to fans was the fact that Chip and Joanna were married in real life. This comedically showed through in the couple's on-camera dynamic, making them all the more lovable as they worked together to transform homes.
Since walking away from "Fixer Upper," the Waco-based couple have launched Magnolia Network, which includes original television series like "The Cabin Chronicles" and "Magnolia Table with Joanna Gaines." Their Magnolia company also sells home goods, large and small. The name of their network relates to a romantic gesture made by Chip early on in their relationship. On the series finale of "Fixer Upper," Chip revealed that he gave a magnolia flower to Joanna on one of their first dates. 
Chip and Joanna Gaines founded their company Magnolia in 2003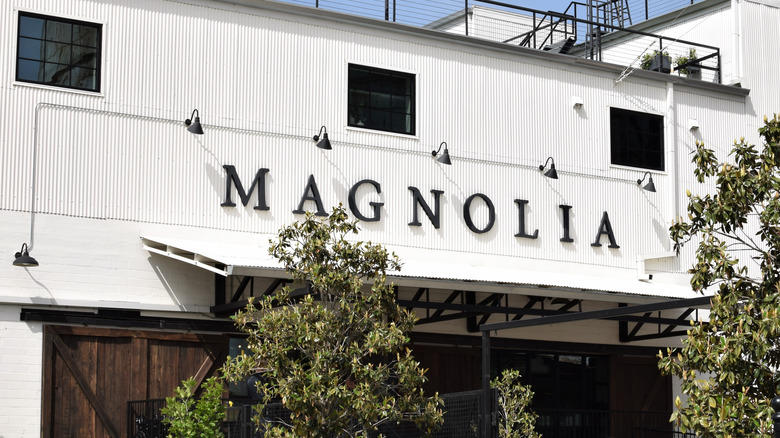 Roadwardbound/Shutterstock
Chip and Joanna Gaines ended their show "Fixer Upper" in 2018. In the finale, Chip and his children talked about planting a magnolia tree. He went on to explain. "One of [Joanna] and I's first dates, I climbed up a magnolia tree and I pulled her off a magnolia bloom and I gave it to her," he stated on the show (per Entertainment Tonight). "We love magnolia trees. It really embodies our company. It's basically become our mascot, so every project we do, we try to plant a magnolia tree."
Chip and Joanna founded Magnolia back in 2003. They were inspired by the importance of home to their family. "Home is our favorite place to be. Throughout all the joys and challenges that life brings, home always seems to be right in the middle of it [...] [E]verything we do at Magnolia is in pursuit of inspiring people to create a home and a life they love," they state on the Magnolia website.
Chip called Joanna the 'girl of my dreams'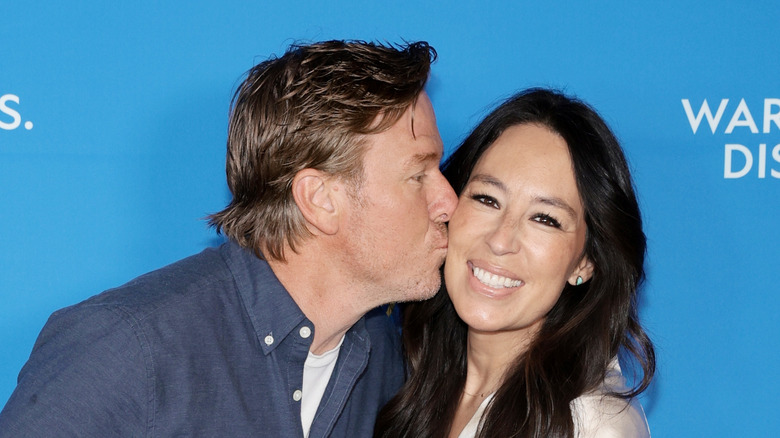 Dimitrios Kambouris/Getty Images
Aside from giving Joanna Gaines a magnolia flower when the couple was first dating, Chip Gaines has shown off his romantic side on other occasions. In a 2020 Instagram post, Chip posted a photo from their wedding for their 17th anniversary. He wrote in the caption, "After all these years Joanna Lea Stevens, you really are the girl of my dreams. Happy 17th sweet girl. I love you."
What is the secret to a long, happy marriage? Chip and Joanna explained to "Today" that they keep what is important in mind as they juggle their career endeavors. "For us, the most important thing in the world is Jo and I's relationship, followed very quickly by [our] four beautiful kids," Chip stated. Joanna also revealed to "Today" that Chip has always been the one to "push [her] to [her] dreams" even if she felt doing so was risky. Given the success of "Fixer Upper," Magnolia, the Magnolia Network, and multiple books under each of their belts, it is safe to say that many of the couple's risks have paid off.