Why Kody Brown Didn't Initially Accept His Split From Christine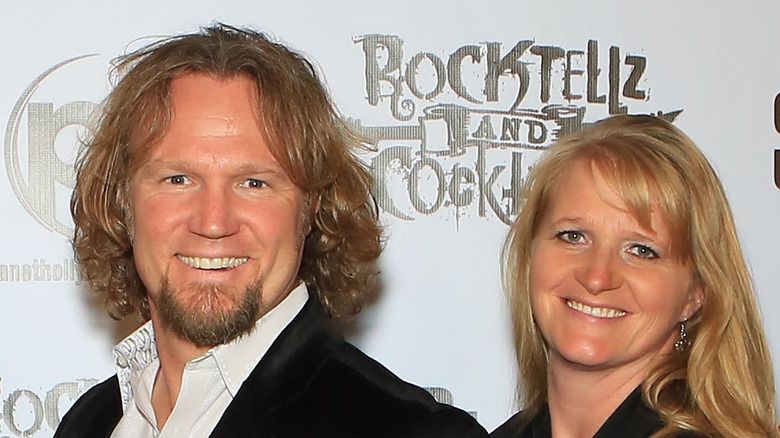 Gabe Ginsberg/Getty Images
Fans of TLC's "Sister Wives" all have their theories about the real reason Kody and Christine Brown split. When Christine announced her separation from Kody on Instagram in November 2021, fans were overwhelmingly supportive of Christine. "After more than 25 years together, Kody and I have grown apart and I have made the difficult decision to leave," she shared in her Instagram post. "We will continue to be a strong presence in each other's lives as we parent our beautiful children and support our wonderful family. At this time, we ask for your grace and kindness as we navigate through this stage within our family."
Fans of the reality series weren't exactly shocked by this news; in fact, Christine was open about her feelings and thoughts leading up to the split. This makes it all the more surprising that it seems that Kody, himself, was shocked. He was so shocked that he didn't actually believe that the split was real until long after it occurred.
Fans saw signs of a crumbling marriage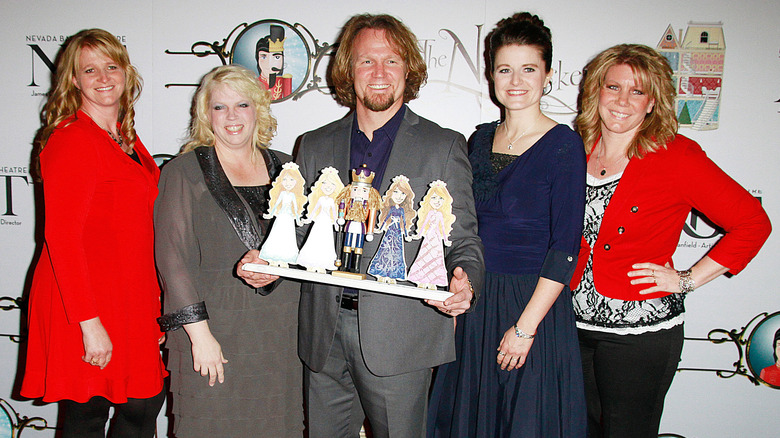 Marcel Thomas/Getty Images
Christine was only 21 years old when she married Kody, becoming his third wife after Meri and Janelle. In the years that followed, they welcomed six children of their own, as well as a fourth sister wife into the family. Still, despite the lifestyle that Christine felt she gained from being a sister wife, she told Us Weekly in March 2021 that she didn't always feel like "an equal partner in [the] relationship." She explained, "The thing that I struggled with most is when I feel like I don't have a say or when I feel like I'm not as important or things like that. Anytime we've had major decisions, I go through a time where I'm like, 'Does my opinion really even matter here?' That's when we struggle the most ... is when I feel like I don't really have a say or I don't really have an opinion." 
These statements came just a month before the revelation in the "Sister Wives" Season 15 finale that Christine wanted to move back to Utah from Arizona, making it clear that the marriage was over. In the episode, she told her ex-sister wife, Meri, (via Us Weekly), "I can't do marriage with Kody anymore. I don't want to... It's not enough." By October 2021, Christine had returned to Utah, and her announcement came the following month.
Yet, in spite of the signs for fans that this marriage was doomed, according to Kody, he still didn't quite buy it.
Kody's refusal to listen to Christine was his downfall
Despite the myriad signs, according to Kody, he still didn't believe that Christine had actually left him –– even when she was packing up to move across state lines. It wasn't until the pair's anniversary that Kody really got the split through his head. In an episode in Season 17, Christine talked about her and Kody's first anniversary after the breakup when she was getting ready for her move to Utah. "For my anniversary, I'm not going to pretend," she said (via Us Weekly), and consequently, she chose not to spend the day with Kody. In response to this, Kody said, "It's the first time [that] I've actually been able to go, 'Wow, she's serious about this.'" Still, he added, "I think I want to keep testing it though."
Christine shared, "I don't consider myself married to him anymore. I don't wear our wedding rings anymore most of the time. I just feel like they're a noose. ... It felt so good just to take them off."
These two were clearly in very different places when it came to ending their marriage, but it certainly wasn't lost on viewers that Christine felt that she wasn't heard in her marriage, and Kody didn't even hear her when she told him it was over.