How Cameron Diaz Helped Drew Barrymore Through Her Struggles With Alcohol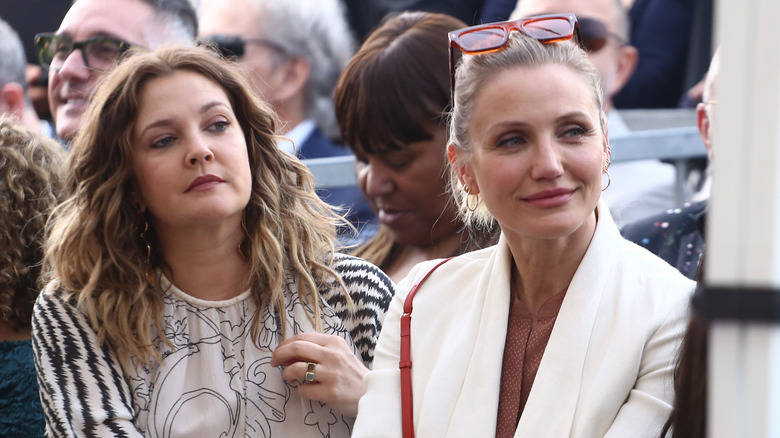 Tommaso Boddi/Getty Images
Substance abuse is unfortunately a common struggle that celebrities face, especially for those who entered the entertainment industry at a young age. Child stars are notoriously known for getting into trouble as they get older and not making the best decisions. The stars that make it out of Hollywood in one piece tend to credit their close friends and family members with keeping a good head on their shoulders, and Drew Barrymore is no exception.
The transformation of Drew Barrymore is one fans have followed throughout her life. The actor has been extremely candid and open throughout the years regarding her drug and alcohol struggles. Barrymore started abusing alcohol when she was only 11 years old and was hooked on cocaine a year later. By the time she was a teenager, Barrymore didn't want to live anymore and sought help with rehab.
Unfortunately, Barrymore's divorce from her third husband Will Kopelman in 2016 caused her to cling to alcohol for comfort. She told People that "there was no scandal," which actually made pinpointing why it didn't work harder. If "divorce is the death of a dream" (as a friend of Barrymore's told her), then it's easy to understand how it could have caused her to spiral. When it comes to substance abuse, it's not uncommon for those around you to put up boundaries or cut ties completely. Luckily, Barrymore's friend and fellow actor Cameron Diaz was one of the few who stuck by her side until she got sober again, offering her the support and encouragement she desperately needed.
Cameron Diaz refused to give up on her friend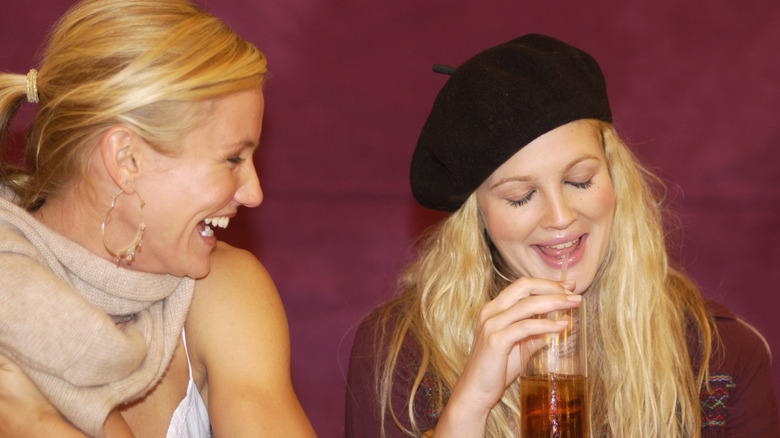 Vera Anderson/Getty Images
The truth about Drew Barrymore and Cameron Diaz's friendship is that they go way back. Diaz and Barrymore have been in each other's lives for over three decades, and when Diaz spoke to the Los Angeles Times about her friend's relapse with alcohol, she described it as "difficult to watch." However, Diaz knew she could never give up on her friend. In fact, an entire group of Barrymore's friends came together to try and put things into perspective for the actress, mentioning all the good things in her life like her kids and career, but the intervention wasn't an immediate success.
Diaz understood just how challenging Barrymore's childhood had been and she watched her not only survive but learn to thrive over the years. Therefore, Diaz had no doubt that with the right people and support around her, Barrymore would eventually be able to "find her way" again. Interestingly, Diaz didn't give her friend an ultimatum or threaten to leave if she didn't change her ways. Instead, she walked with her through the dark season of life, always believing in the best version of her friend.
This support became invaluable when Barrymore's own therapist couldn't continue treating her due to her drinking. According to an email statement sent to Entertainment Weekly, her therapist stated that "chronic self-destructive behaviors that are impeding the therapy" need to stop in order for treatment to continue.
Drew Barrymore knew she had the power to save herself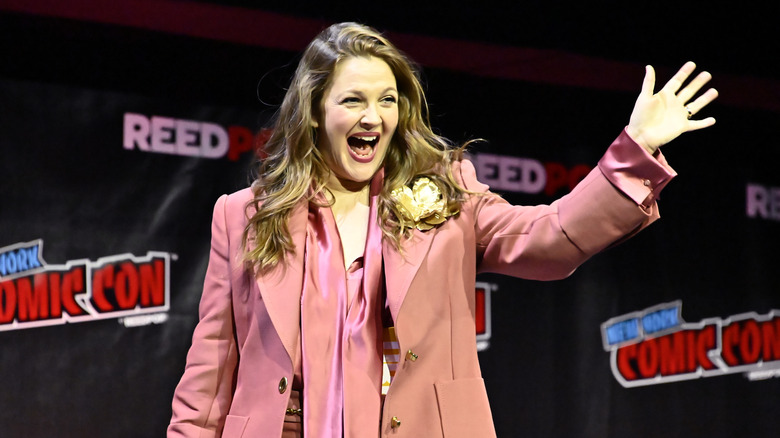 Astrid Stawiarz/Getty Images
Barrymore's therapist, Barry Michels, continued by praising the star and referring to her as a strong and committed person. Michels noted that the pair were actually able to reconnect and continue therapy after Barrymore got sober.
And while some loved ones have remained close while others have kept their distance, both have seemed to understand that Barrymore herself was always the one with the power to change her actions. As Diaz mentioned, she had "absolute faith in [Barrymore]" because she had survived this before.
Interestingly enough, it was actually a job offer that pushed Barrymore into sobriety. When she was given the chance to host her own show in 2019, she knew it was a massive opportunity that would require a healthy mindset and a lot of focus. Barrymore isn't claiming perfection but simply has a different outlook on alcohol and recognizes that it's not something she can have in her life. However, this abstinence has actually given the actor strength and helped her recognize how much power she has to control her life.