Why Sally Field Hated Locking Lips With Burt Reynolds On The Big Screen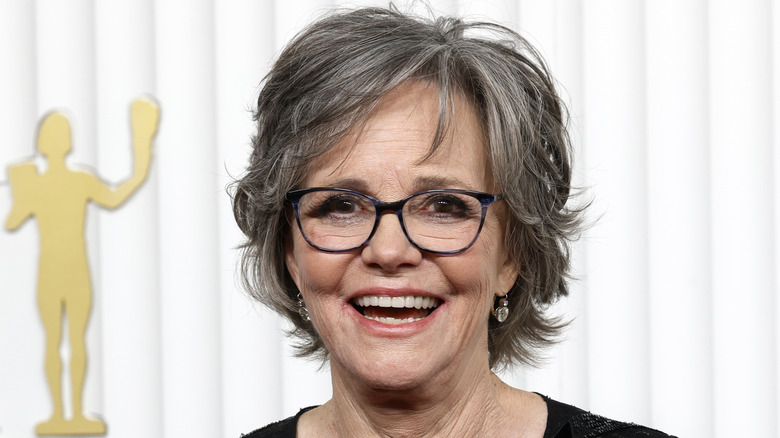 Frazer Harrison/Getty Images
While working together on 1977's "Smokey and the Bandit," Sally Field and Burt Reynolds suddenly embarked on a five-year romance. "We'd known each other about three days, four days," Field informed ABC News' Diane Sawyer. "It was instantaneous, and four days felt like four years. You can see it in our faces. We were sort of deeply entangled." Reynolds had advocated for Field to be his co-star in the movie. "[T]alent is sexy. And she's got that," he reminisced to Today in 2018, explaining how he challenged her naysayers. In 2015, he reflected on their time as a couple, telling Vanity Fair that Field was the "love of [his] life."
For Field, however, the past was not so rosy. When questioned about her worst onscreen kiss during an appearance on "Watch What Happens Live With Andy Cohen," the veteran actor immediately mentioned Burt Reynolds. "It just was not something he did really well," Field admitted. "It's just a lot of drooling was involved." The situation was even more difficult due to their offscreen relationship. "I tried to look the other way and say, 'that was just then,'" she commented. While she and Reynolds were a couple, they appeared onscreen together in four movies. 
Lackluster kissing aside, Field has also been candid about other tumultuous aspects of her romance with Reynolds. Speaking to The New York Times in 2018, she characterized their relationship as "not without loving and caring but really complicated and hurtful to me."
Sally Field was outspoken about Burt Reynolds in her memoir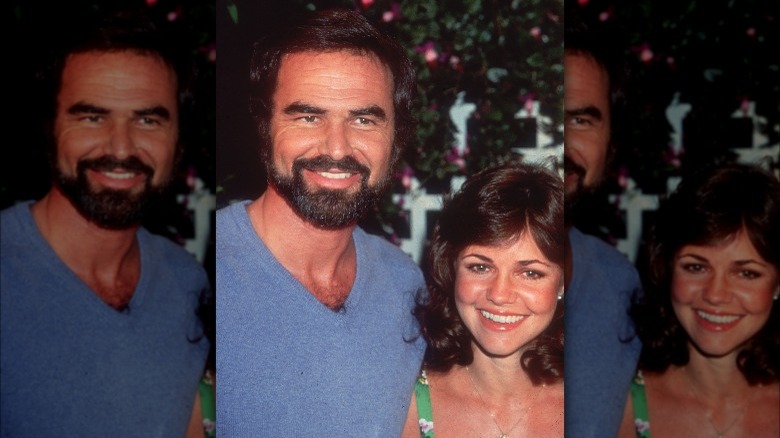 Frank Edwards/Getty Images
When Burt Reynolds asked Sally Field to participate in "Smokey and the Bandit," she couldn't understand his enthusiasm for her work. Back then, Field was a TV actor who had only been in one film, and she was having a tough time breaking into feature length work. Her iconic roles in "Steel Magnolias," "Forrest Gump," and "Lincoln" were years ahead of her. "By the time we met, the weight of his stardom had become a way for Burt to control everyone around him," Field wrote in her 2018 memoir "In Pieces." 
Field described their relationship on ITV's "This Morning" as "a perfect match of flaws." The actor wasn't comfortable being honest with Reynolds, a relationship red flag, and she also felt she had to alter her actions to please him. "I couldn't be myself," Field recalled. "I was behaving the way I was taught. That is, to be loved, I had to disappear. So I disappeared."
Field felt free to be honest while writing her book because she initially didn't plan on publishing it. However, when the book debuted on September 18, 2018, she was relieved that her admissions wouldn't cause Reynolds emotional pain. "I did not want to hurt him any further," she told The New York Times. Reynolds died 12 days before the book's release, and Field acknowledged that she was "flooded with feelings and nostalgia" when she thought of their shared past. 
Burt Reynolds maintained lifelong feelings for Sally Field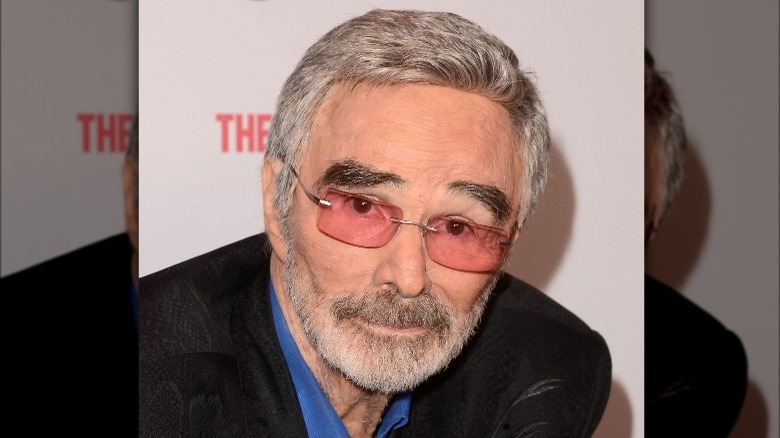 Kathy Hutchins/Shutterstock
Burt Reynolds' love for Sally Field endured for long after their five-year relationship ended in the 1980s. "One of the things people say about 'Smokey' is that you watch two people fall in love on the screen, and it's true," Reynolds reminisced in his 2015 book "But Enough About Me." "If ever the old cliché 'chemistry' applied ..."
In addition to Field's unhappiness over trying to pretend she was a different person, the romance ended due to alleged cheating on Reynolds' part. The actor regretted his actions and hoped to repair the relationship, but Field could not forgive her former partner. "I wanted to see her again, but she refused, and I fell apart," he explained in his memoir. Reynolds grieved their failed love affair the rest of his life. "I miss her terribly," the actor confessed to Vanity Fair in 2015. "You find the perfect person, and then you do everything you can to screw it up." A year later, he told the Daily Mail, "That sense of loss never goes away." At the time, he fervently wished he and his old flame could reconnect via phone.
In contrast, Field avoided contact with her former boyfriend for 30 years. "He was just not good for me in any way," she explained to Variety. "He had somehow invented in his rethinking of everything that I was more important to him than he had thought, but I wasn't."