Details About Virgin River Star Martin Henderson's Friendship With Heath Ledger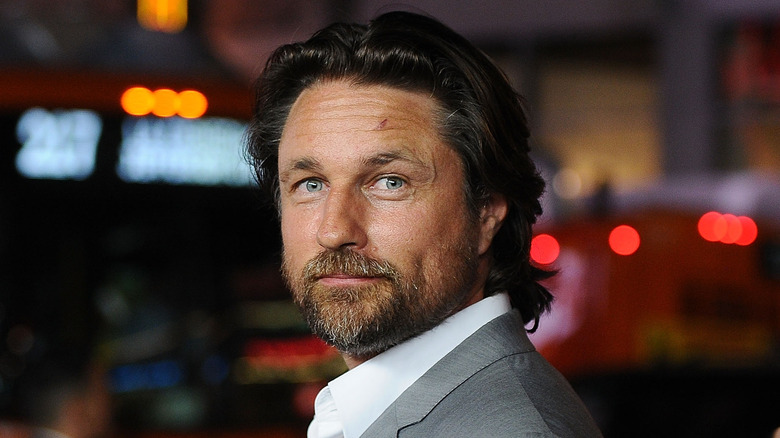 Araya Doheny/Getty Images
Martin Henderson is known for his roles on TV shows such as "Big Sky," "Grey's Anatomy" and "Virgin River" as well as films such as "The Ring," "Juveniles," "X," and "Miracles from Heaven." He was even in the video for Britney Spears' hit song "Toxic." However, there is much more to Henderson than his acting credits. He is also a philanthropist and reportedly has some impressive cooking and baking skills as well. In addition, the actor has been in the business for a long time and even credits his late friend Heath Ledger for helping him stick to it and find success.
"We actually became friends working on a show in Western Perth in his hometown and then we lived together in Sydney for a while and at the same time, he came across to America, to LA," Henderson previously said of his friendship with Ledger (via Greg in Hollywood). "Shortly thereafter I went to New York to study so we were both in the states at the same time. I went and took a bit of time out in New York to study and then came to LA and we lived together in LA for a while. There's a nice rivalry between Australians and New Zealanders but most of it's in good fun. I think we just enjoy riling each other up and giving each other a bit of stick," he added.
Of course, the two grew close, and Ledger went on to become a huge inspiration for Henderson.
Heath Ledger inspired Martin Henderson to strive for success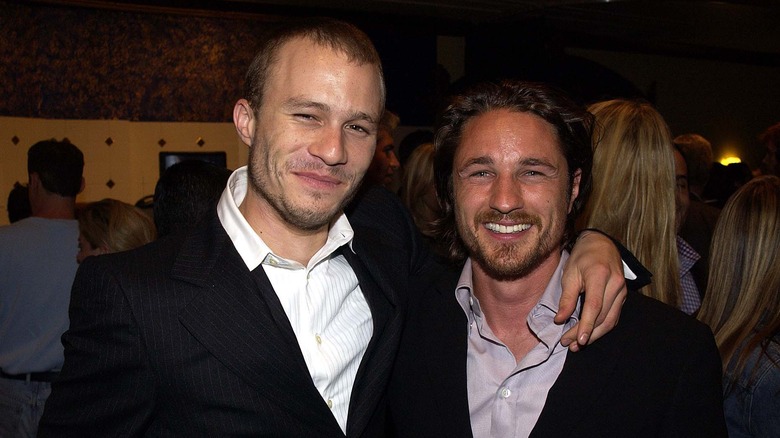 Jeff Kravitz/Getty Images
According to Discover Walks, Martin Henderson struggled with his career upon first moving to the United States from his home in New Zealand. The actor was reportedly broke and being passed over for jobs. Things got so bad that Henderson's father was urging him to pack up and move back home to continue his career. However, it was Henderson's old friend Heath Ledger who inspired the "Virgin River" star to press forward. Henderson moved in with Ledger for a while and the "10 Things I Hate About You" star supported him financially when he needed it. Seeing Ledger breakout and become successful with projects like "The Patriot" gave Henderson the drive to work hard and find success for himself, per Marie Claire.
Sadly, Ledger died in early 2008. The actor was found dead in his New York apartment from an accidental overdose. CNN reports that prescription medication, anti-anxiety medication, and sleeping pills were all found in his system at the time of his death. Before, Ledger had been nominated for an Oscar for his work in the film "Brokeback Mountain." Following his death, he was nominated for and later won the Academy Award for his portrayal of the Joker in "The Dark Knight."
Ledger's death was hard for many of fans, family members, and friends, especially Henderson.
Martin Henderson struggled with Heath Ledger's tragic death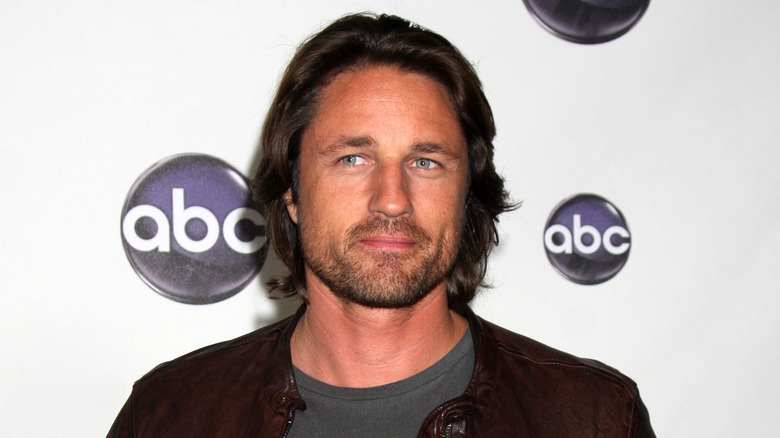 Kathy Hutchins/Shutterstock
After Heath Ledger's shocking and tragic death, Martin Henderson needed to get away. He headed to Sydney, Auckland, and Melbourne before finally deciding to return and pick up his career. However, the death of his friend took a significant toll on the actor.
"That was a strange moment," Henderson told Stuff. "Here is someone who had everything, everything you could want. This incredible talent and incredible career in such a short time," he continued. "And for that to have ended in the way it did was such a shock. For me, existentially, it was 'what am I doing here'?" he admitted. However, Henderson revealed that once he decided to return to Los Angeles, he knew he wouldn't leave. He had established a life in the states. He had made friends, obtained a green card, and got a dog, all of which made him want to continue pursuing his dream.
Despite the loss that Henderson felt by losing his friend, he has carried that relationship with him and used it to continue Ledger's legacy through his own career.