A-List Actors That Had Relationships With Budding Comedian Matt Rife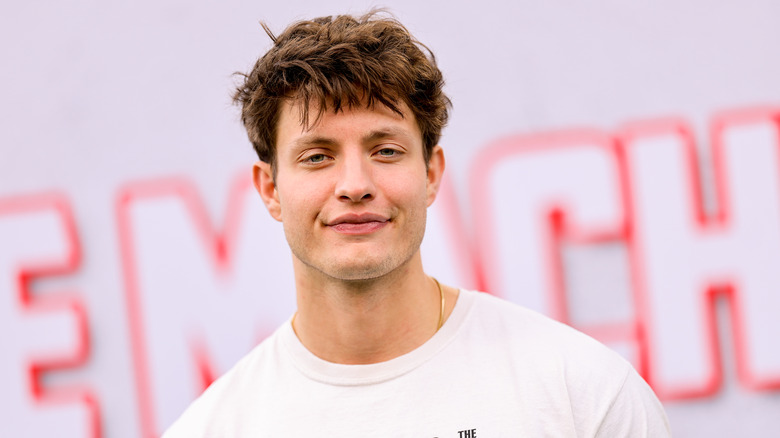 Matt Winkelmeyer/Getty Images
With a sold-out international tour that crashed Ticketmaster Taylor Swift-style and millions of TikTok followers, Matt Rife is comedy's favorite fresh-ish face. In reality, he's been paying his dues in underground comedy clubs for over a decade. It wasn't until 2022 that Rife blew up on TikTok. He's become known for his crowd work, sexually explicit material, and perhaps most importantly, his jawline. In Rife's own words, "I spent the first 22 years of my life building a personality. For what? You think I need to be funny now?" (via YouTube). What he's referring to is his famous glow-up. "If you look at pictures of me at like, 19, completely different looking person," he revealed on Cancelled with Tana Mongeau.
Since gaining widespread notoriety online, Rife has developed friendships with A-listers like Dave Chapelle and Ashton Kutcher. The latter (along with Mila Kunis) even starred in his viral tour announcement video. Performing in a new city every night has made dating difficult for Rife. "I just don't have time. I'm on the brink of being sick almost every day. Not in a cold kind of way, but just being run down," the comedian explained to Elite Daily. That being said, he was briefly linked to "Pretty Little Liars" star Lucy Hale and, after their alleged split, was spotted with "Find Me in Paris" actor Jessica Lord. According to a few TikTok sources, he also has a profile on Raya, the celebrities-only dating app.
Matt Rife was linked to Kate Beckinsale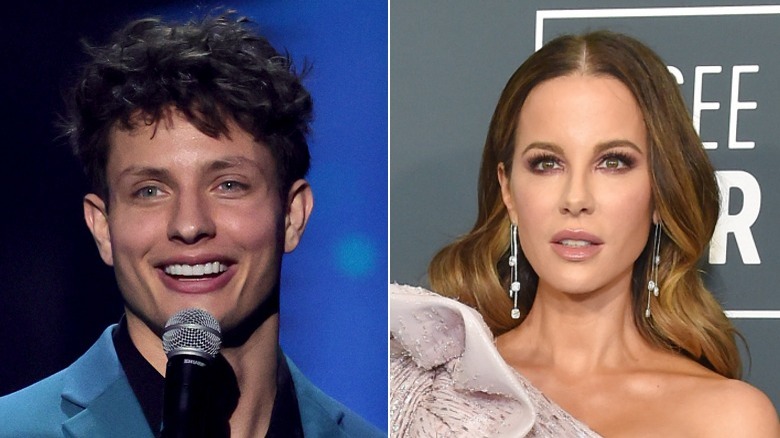 Ethan Miller/Getty & DFree/Shutterstock
Long-time Matt Rife fans will know that his first bout of success was on the MTV improv game show "Wild 'n Out." "Spit that water out so I can get your number, please" he famously told Zendaya in a 2015 episode (via YouTube). Although it didn't work out between the up-and-coming comedian and the future "Spider-man" star, he did go on to date actor Kate Beckinsale between 2017 and 2018. He was 21 and she was 43.
"[Beckinsale] really seems to like him," an anonymous source told People at the time, adding, "She refers to him as an old soul. There is obviously a physical attraction, too. The age difference doesn't matter to her. Matt is amazing to her." However, the relationship wasn't necessarily a positive experience for Rife. "We dated for a year and it was complicated," he told TMZ, adding that there were "a lot of ups and downs." After their break up, Beckinsale went on to date Pete Davidson, who's become known for his list of high-profile relationships. When asked if he had any advice for his fellow comedian "man to man," Rife only had one word to share: "Run." According to the TikTok sensation, he wouldn't want to get back together with Beckinsale in the future.
Matt Rife said it's hard for him to maintain a relationship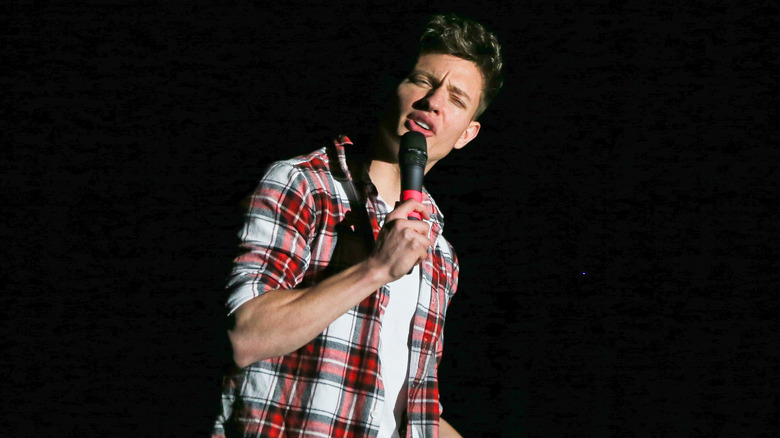 Debby Wong/Shutterstock
Matt Rife isn't sure if a steady girlfriend is in his cards any time soon. "I do meet women who are fantastic human beings that I'm like, 'Wow, you're such a lovely person. You're beautiful. You're sweet, you're kind, you'd be an excellent mother and excellent wife, excellent girlfriend, you check all these boxes,'" he explained in a conversation with Esquire. That being said, his tour schedule makes it hard to settle down — mostly, he's not sure if he can fulfill the role of a boyfriend. "I wonder if I am missing out on wonderful people, you know?" he continued. According to the comedian, most of his fans are women and girls between the ages of 16 and 25 ... It's not uncommon for audience members to shoot their shots during his shows.
Although Rife has plenty of loyal supporters, he's also experienced his fair share of controversy. In fact, he's thrived off of it. Predicting a stream of naysayers, he even titled his world tour "Problematic" (styled "ProbleMATTic"). "If you think women love me, trolls love me even more," he told host Kaitlyn Bristowe on the "Off the Vine" podcast, adding, "People think they're powerful behind the computer."