Sarah Drew And Eric McCormack Set To Star In Unusual Inspiring Hallmark Flick, Guiding Emily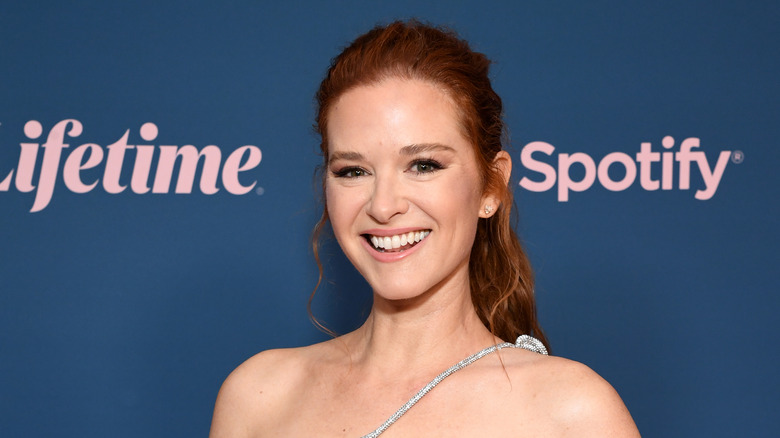 Jon Kopaloff/Getty Images
We may receive a commission on purchases made from links.
Two of our favorite TV stars are bringing their acting talents to an upcoming Hallmark movie, and we could not be any more excited.
Sarah Drew, a "Grey's Anatomy" and Lifetime alum, and Eric McCormack of "Will & Grace" fame are coming together to star in Hallmark's "Guiding Emily," an inspiring and emotional flick based on the widely popular "Guiding Emily" book series. According to TV Line, Drew is all set to play the titular Emily, a woman who is faced with accepting a life change when she becomes permanently blind after a rock-climbing accident. In an unusual twist, McCormack will be providing the voice of Garth, a struggling dog who is falling behind the rest of the pack in his training to become a guide dog. Yes, Garth will have a voice, and none other than funnyman McCormack will be the actor to lend Garth his vocals. Garth and Emily are destined to come together and find new meaning to life within one another.
The plot of the movie seems serious, but we're sure there will be some heartwarming and funny moments sprinkled in where dog-McCormack is concerned.
The film marks the actor's return to Hallmark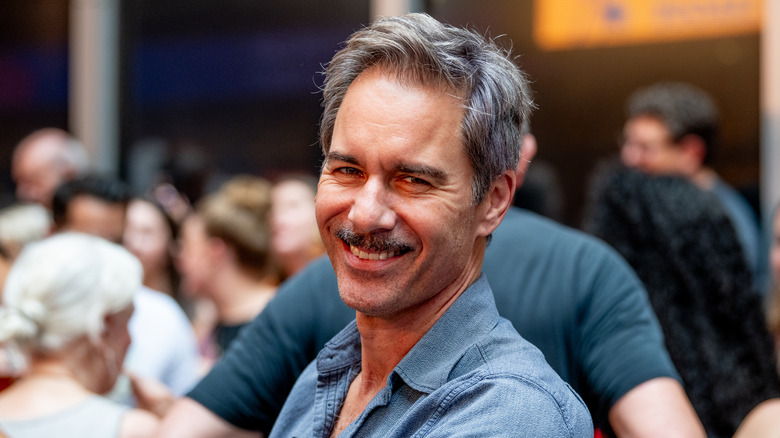 Roy Rochlin/Getty Images
This isn't Sarah Drew's or Eric McCormack's first time at the rodeo when it comes to performing in Hallmark films. Both are alums at the family film network, with Drew appearing in Hallmark's "Christmas in Vienna" and "One Summer." McCormack last worked with the channel in 2016 when he starred in "A Heavenly Christmas" (via IMDb).
To get ready for her latest Hallmark role as Emily in "Guiding Emily," Drew told TV Line she has immersed herself in the blind and partially sighted community. In order to convincingly convey such an important role to the audience, she also visited a service dog training facility to better understand how hard the dogs and their trainers work. In a statement, Drew praised Hallmark for also including two actors from the community to play in the film. "Guiding Emily walks the audience into this world in a moving, tender, educational, and compassionate way," Drew acknowledged. "I hope the audience will be as affected by this film as we all were making it."
"Guiding Emily" comes to Hallmark Movies & Mysteries on September 8.