Prince George Isn't Being Raised Like Previous Monarchs (& He Has Kate Middleton To Thank)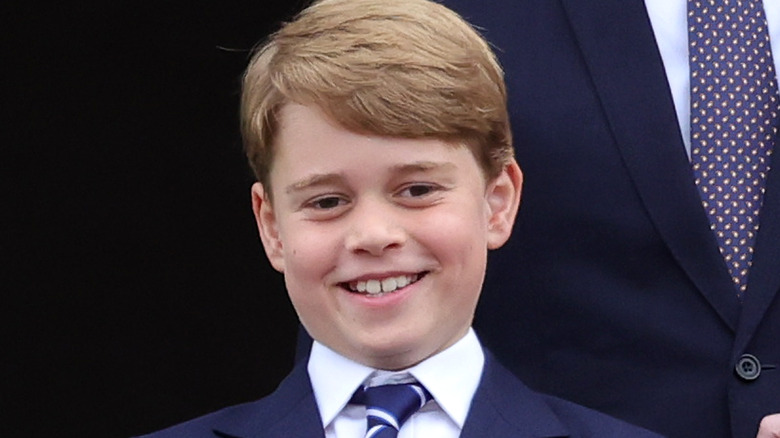 Chris Jackson/Getty Images
Prince George is the future king of the UK, falling second in line to the throne after his father, Prince William. Much like his father and grandfather, George is being groomed to one day rule the monarchy, which comes with a great responsibility. However, George isn't getting the same upbringing as his dad and that's because his mother is being very cautious about what will and won't be allowed when it comes to raising her first born son. "It's a massive balancing act," a palace source told People magazine. "William and Kate are doing the right thing, protecting him so he can have as normal a childhood as possible, but he's also dipping into duties as a future monarch," the source continued, adding, "He's getting firsthand experience of what it's like to be a royal and a monarch and firsthand experience of being a normal boy."
Indeed, George has it very different than his granddad and even his great-grandmother, both of whom were raised, in part, by governesses, according to People. And while the Prince and Princess of Wales do have a nanny to help with their three kids, Princess Kate is very hands-on with her brood. "Coming from a different background, she appreciates the importance of having family time. She wasn't brought up in that aristocratic setting where you see the children for a short time each day," a source told the outlet in mid-July. As Kate navigates motherhood, she knows that her children will play important roles in the future — but she's doing things her way.
Kate Middleton & Prince William have a strong family unit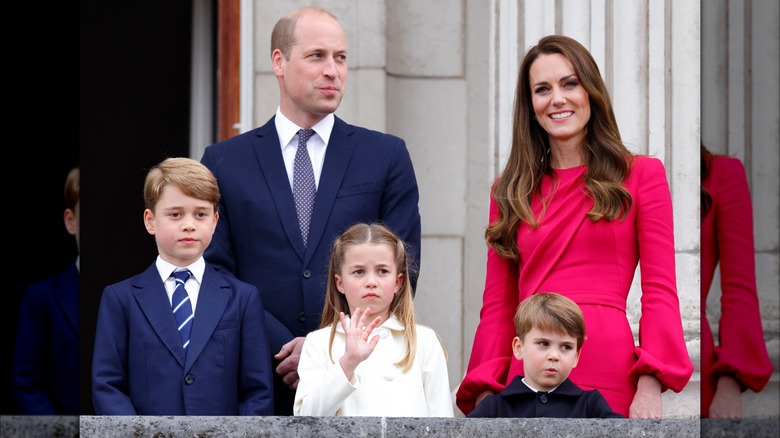 Max Mumby/indigo
Kate Middleton had a very different upbringing than her husband, Prince William. Raised in Bucklebury, Berkshire, with her siblings, Pippa Middleton and James Middleton, Kate lived a normal life outside of the public eye and away from the royal traditions that her husband has known all his life. This is just one of the reasons that Princess Kate puts such an emphasis on family — it's what she learned from her own parents. And she is very aware of how hard it is for people to have families, to raise children, and to prioritize those things. "This is the thing, is that every family is different. The pressures we all face are all different, whilst raising the importance of early childhood. This isn't about putting extra pressure on families. It's actually saying they need the support and help reprioritizing family life, home life, and all that it takes in raising children today because it is tough," she said in a campaign for "Shaping Us." 
"The relationships in a family or that's surrounding a child is so important. The environment in which you bring up a child is as important, as whereas the experiences that you engage them with," the Princess of Wales added. Keeping that in mind, sources have even said that William has adapted to his wife's parenting style — and is on board. In fact, a source told the Daily Beast that Kate "insisted" that William be involved in things like bedtime and bath time.