Martha Stewart's Daughter Struggles With An All Too Familiar Health Diagnosis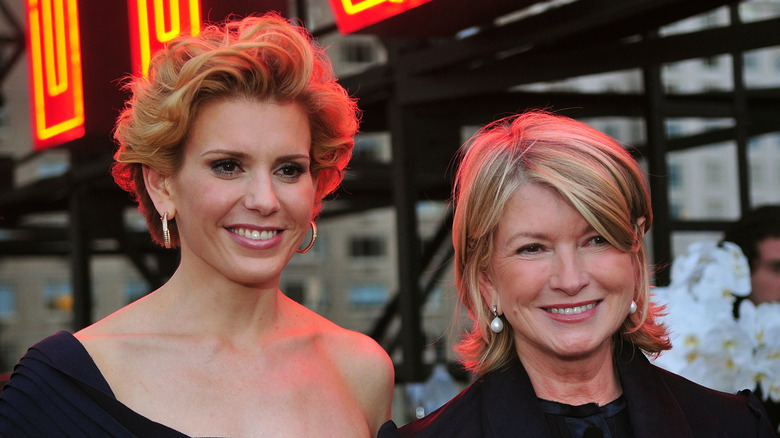 Brian Killian/Getty Images
Alexis Stewart might not be as famous as mom Martha Stewart, but she's still made a name for herself over the years as the host of the radio show "Whatever with Alexis and Jennifer" from 2005 to 2010 and as the author of the 2011 tell-all memoir "Whateverland: Learning to Live Here." Over the years, Alexis has also made headlines for her heartbreaking — and super relatable — struggles with infertility.
The author first opened up about her difficulties conceiving on an episode of "The Oprah Winfrey Show," in 2007, when she was 42 years old. On the show, Alexis revealed that she had first decided that she wanted to have a baby when she was 36, but the timing wasn't ideal, and she held off, falsely believing she would be able to conceive naturally later.
Infertility is far from being a unique health issue. According to the World Health Organization, one in six people worldwide experience infertility, and The American College of Obstetricians and Gynecologists notes that infertility becomes more common after the age of 35. By 45, most people will be unable to conceive without medical intervention. Like many struggling to get pregnant, Alexis decided to turn to fertility specialists to start the family she'd always dreamed of.
Alexis Stewart initially turned to fertility treatments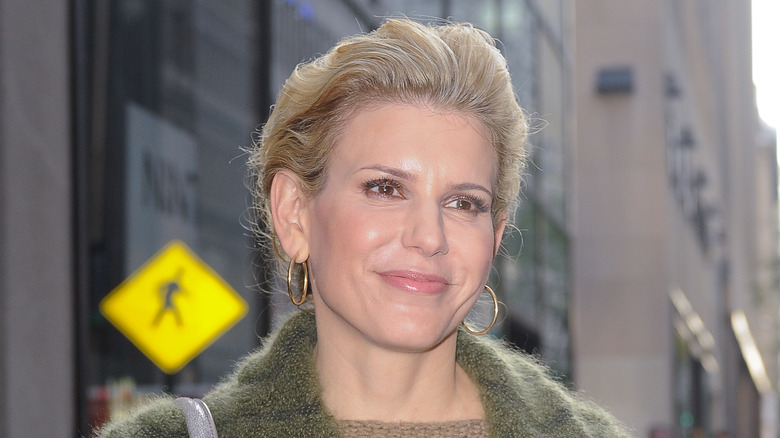 Ray Tamarra/Getty Images
On "The Oprah Winfrey Show," Alexis Stewart got candid about her desire to have a child and the steps she was taking to boost her fertility. "[We] get distracted because now we have jobs, and now we have other things to do," she shared. "Medicine seems miraculous—you can do anything you want. [...] Movie stars have babies late. It seems all possible, but you don't hear the stories of the people who can't have a baby."
When she realized she was one of the many who experience infertility behind closed doors, Alexis decided to invest up to $28,000 a month in fertility treatments. "[Every month] I go to the doctor and test my blood," she explained. "They do an ultrasound. They look at my ovaries to make sure there are no cysts. They check the lining of my uterus, and then that night, I begin my medication." This involved two injections of fertility drugs, self-administered daily. 
"Then, on about the 11th day, the doctor will say, 'You're ready. In two days we're going to harvest your eggs," Alexis noted. At the time of her appearance, the radio host admitted that she hadn't had much success conceiving via sperm injections and the IVF process because, as she put it, her eggs were too "dry and crusty." However, she was grateful to her mother that she had the funds needed to continue the costly treatments.
She went on to welcome two children via surrogate
In 2011, People confirmed that Alexis Stewart had finally welcomed a baby girls named Jude. The news came years after Alexis first discussed her failed attempts at egg implantation, which she had since abandoned in favor of a gestational surrogate. The journey was still rocky, involving regular blood work, ultrasounds, medications, and help from a sperm donor. The author also revealed that her surrogates had miscarried four times.
In fact, as Alexis acknowledged, "I refused to get excited about [the baby]." Following the long road to becoming a grandparent, Martha Stewart celebrated the birth of Jude, telling Page Six, "I am just thrilled that Alexis' greatest wish has been fulfilled." However, it wasn't the last time she would welcome an addition to the family. Just one year later, in 2012, the TV homemaker's daughter expanded her family with her son Truman, per the Daily Mail. 
Like Jude, Truman was born via surrogate. "[Alexis] is the perfect mother," Martha gushed during a 2018 "Today" segment with Al Roker. She added, "Those kids are so smart, so lovely, so advanced, you know, no, she doesn't need any advice from me."