Why Reese Witherspoon Initially Refused Her Sex Scene With Mark Wahlberg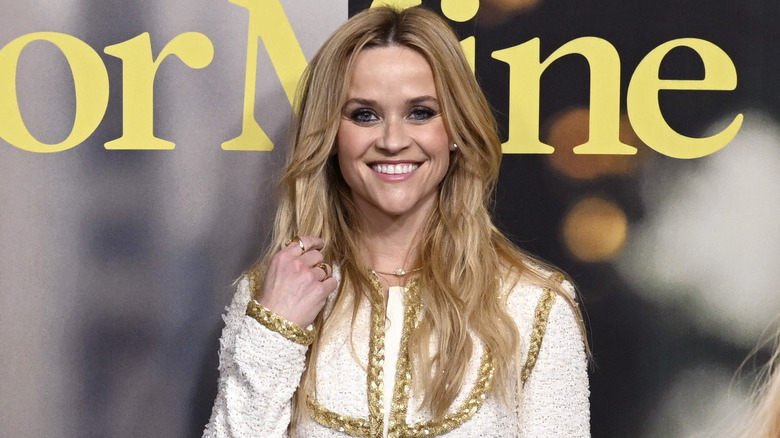 Noam Galai/Getty Images
Films sometimes feature intimate scenes that play a significant role in the movie's narrative. Filming these intimate scenes often requires a foundation of trust and open communication between co-stars and the production team for the seamless transition of each sequence. While it's important to set boundaries and have a supportive environment, there are times when actors ultimately refuse to shoot these kinds of scenes.
Such was the case when "Legally Blonde" star Reese Witherspoon declined to film an intimate scene with Mark Wahlberg for the psychosexual thriller movie "Fear." The world has seen the stunning transformation of Witherspoon in Hollywood, but when she was still starting in the industry, she revealed that she had an unpleasant experience. She was only 19 when they filmed the 1996 movie, and she admitted that she wasn't really comfortable doing a particular scene. Technically, she didn't have to do a sex scene, but rather, she had to be stimulated by Wahlberg's character while they were on a rollercoaster.
The actor was also a little blindsided by it since it wasn't specifically mentioned in the script. "I didn't have control over it. It wasn't explicit in the script that that's what was going to happen, so that was something that I think the director thought of on his own and then asked me on set if I would do it, and I said no. It wasn't a particularly great experience," she told Harper's Bazaar in July 2023.
Intriguing plotlines piqued the interest of director James Foley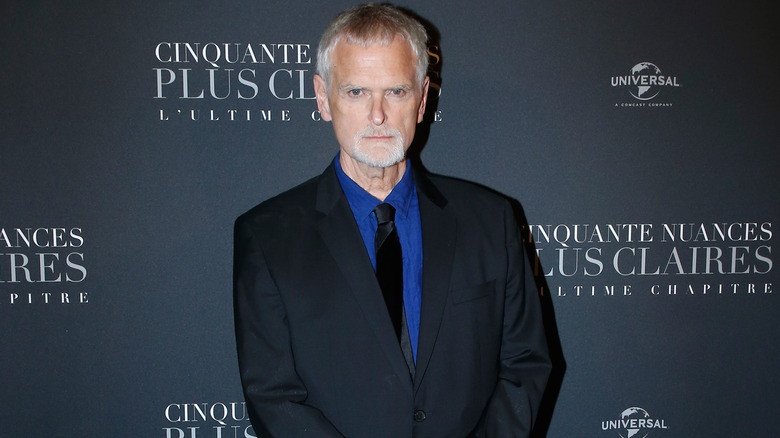 Bertrand Rindoff Petroff/Getty Images
With the level of discomfort Witherspoon was experiencing, she ended up requesting a stand-in to film the scenes focusing on the lower part of the body. "Fear" was directed by James Foley, the same director who helmed two of the three "Fifty Shades of Grey" films. While it may seem like Foley has developed an interest in this particular genre of films, it seems that wasn't the case, but rather, plotlines involving intimacy piqued his interest.
Talking about directing the films based on the book written by E. L. James, he told The Hollywood Reporter, "I was particularly intrigued about how the power dynamic shifts back and forth in 'Darker' and how that affects their emotional relationship and everything else. And I just thought it was an opportunity to do something that had a sort of psychological intrigue to it — psychological and sexual, obviously."
Luckily, Witherspoon wasn't really disturbed by her filming experience. She explained to Harper's Bazaar, "I'm certainly not traumatized or anything by it, but it was formative." She added that she learned a lot from it as it made her realize where she stands. She said, "It made me understand where my place was in the pecking order of filmmaking. I think it's another one of those stories that made me want to be an agent for change and someone who maybe can be in a better leadership position to tell stories from a female perspective instead of from the male gaze."
Controlling her own narrative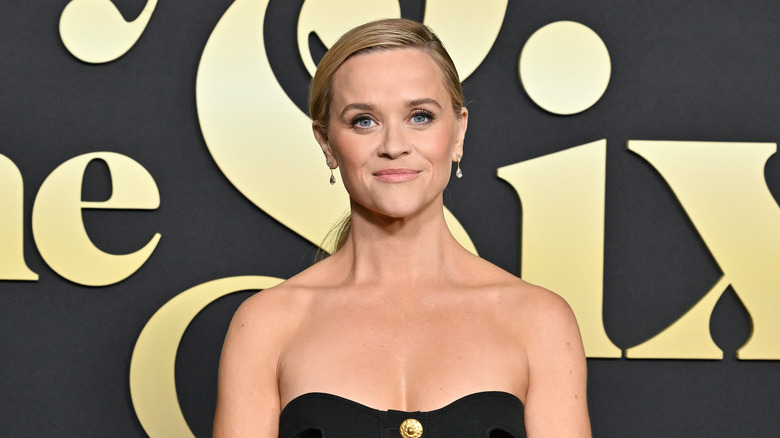 Axelle/bauer-griffin/Getty Images
During the same interview with Harper's Bazaar, Reese Witherspoon also discussed her divorce from Jim Toth. Over two decades ago, the actor felt less powerful, but this time around, she made sure she had the power. Through the years, she has experienced not having control over things, such as when the media reported her divorce from Ryan Phillippe in 2006. She told the publication, "When I was divorced before, the tabloid media got to tell people how I was feeling or how I was processing, and it felt very out of control."
Now that she's older and wiser, she didn't let that happen. She made sure the public would know about her separation from Toth on her own terms, and she got to control the narrative as the former couple announced their split through the actor's social media. She added, "To be able to talk to people directly about what's going on in my life and just share it in the way that I share great professional experiences or personal experiences, it feels much more authentic to be able to say things in my own voice and not let somebody else control what's happening. Then, of course, there's speculation, but I can't control that."
Witherspoon and Toth's relationship timeline has spanned over 13 years and they were married for 11 years — sharing a son named Tennessee. She also shares daughter, Ava, and son, Deacon, with her first ex-husband, Phillippe.