Danica McKellar Is Ready To Dance Into A New Movie For Great American Family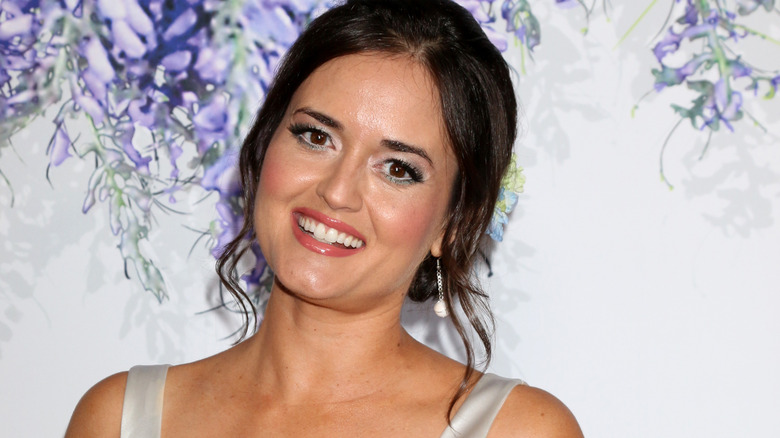 Kathy Hutchins/Shutterstock
Ever since Danica McKellar decided to leave the Hallmark Channel for Great American Family in 2021, she's starred in a number of films with the network. And for one of her new films with them, she got to pull out her dancing shoes. 
"Dancing With the Stars" fans will remember that McKellar was on Season 18 of "DWTS" where she made it all the way through to week 8. She got to relive her time on the show in the Great American Family movie "Swing Into Romance." McKellar will play Christine Sims, a former dancer who has to use her dancing skills at her hometown's fall festival to help save her family's store; the movie's set to debut in September.
She won't be the only "DWTS" star on-screen. McKellar posted on Instagram that she'd be joined by "DWTS" dance pro Gleb Savchenko. This is Savchenko's first ever movie part, and McKellar wrote about how the two of them were able to support each other on set: "The really cool and unique part was that we were mentors to each other: Not only did he mentor me in dance, but this was first acting role, so I had the great pleasure to mentor him in acting!" Savchenko sweetly echoed McKellar's sentiments about the film in his own Instagram post, writing, "Huge shoutout to the incredible [Danica McKellar] for believing in me and guiding me through this incredible experience and also being an amazing dance partner."
Danica McKellar has loved dancing since she was little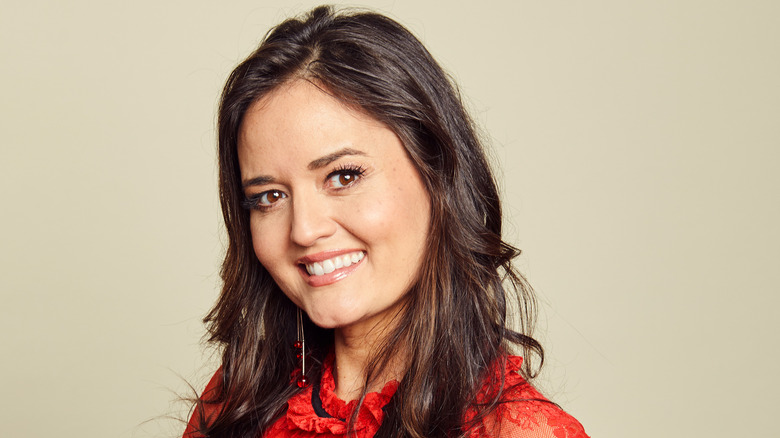 Emily Assiran/Getty Images
Joining "Dancing With The Stars" alums Danica McKellar and Gleb Savchenko in "Swing Into Romance" will be David Haydn-Jones, who starred alongside McKellar in the 2016 Hallmark film "My Christmas Dream." And he was able to keep up on the dance floor — McKellar noted in her IG post that she was "so impressed at how much dance he learned in a very short amount of time."
The role sounds like it's a dream come true for McKellar. "I've been wanting to dance in a movie since I was on "Dancing with the Stars" in 2014, but I've always loved dancing," she told People. "My mom was a professional dancer before I was born, so the love of dance is in my genes."
McKellar gets to show off her dance moves in another Great American Family movie for the 2023 holiday season. She's also starring in "Royal Christmas Ball," where she'll be playing the role of a dance teacher traveling to Europe over Christmas looking for more info about her family's heritage. Along with her starring role and executive producing the film, McKellar worked with veteran Hallmark screenwriter Marcy Holland to write it.