Candace Cameron Bure's Marriage Views Reportedly Affected Her Friendship With Jodie Sweetin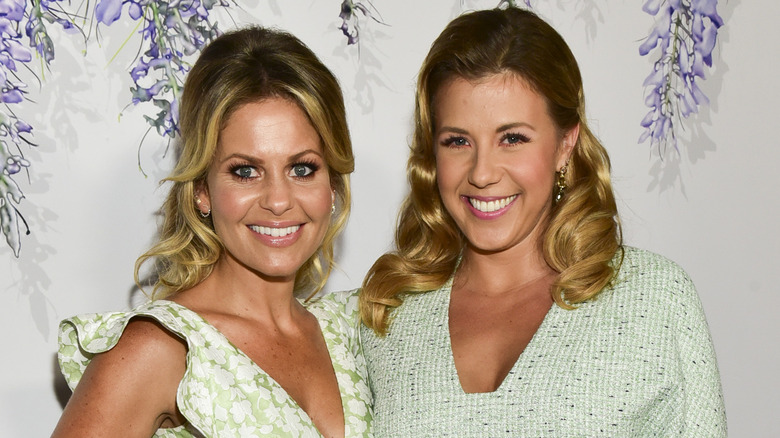 Rodin Eckenroth/Getty Images
Candace Cameron Bure and Jodie Sweetin grew up together on the set of the hit family sitcom "Full House." The two actors portrayed Tanner sisters DJ and Stephanie on the series, and they've frequently noted that they, along with the rest of the cast such as John Stamos, Dave Coulier, and the late Bob Saget, have always felt a strong family connection. Meanwhile, just like in reality, there are times when family members don't see eye to eye and that has been an issue for Bure and Sweetin in the past.
The actors have known each other for most of their lives, and they've formed a very close bond during that time. Bure and Sweetin even reunited for the Netflix sequel series "Fuller House," which followed the adult lives of the Tanners. In 2022, Sweetin shared her feelings about her TV big sister in a sweet Instagram tribute to Bure. 
"We've lived through a lot of our lives together, ups and downs, celebrations and heartbreaks ... and throughout it all, I know we love each other," she wrote. "I'm so grateful for you, for all the laughs and hugs and girl talk through the years." However, that very same year, the co-stars had a massive disagreement when Bure made some controversial comments about gay marriage that went against Sweetin's own, more liberal beliefs.
Candace Cameron Bure and Jodie Sweetin have opposing views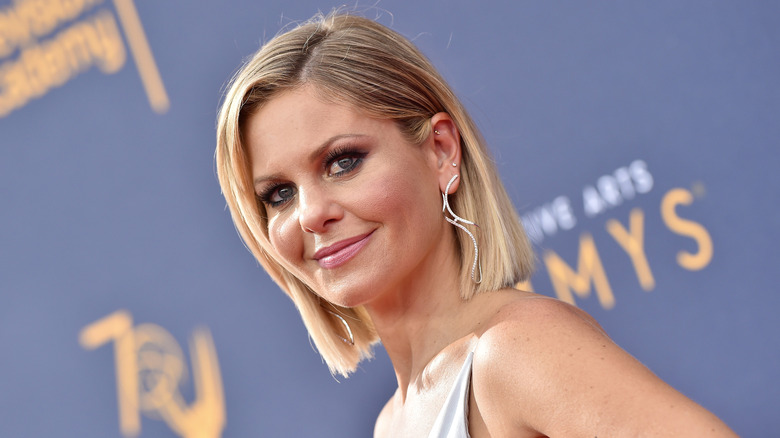 Axelle/bauer-griffin/Getty Images
Although Candace Cameron Bure is best known for her role in "Full House," she also became a huge part of the Hallmark Channel, starring in several movies for the network over the years. However, Bure eventually announced that she was leaving Hallmark to move to the Great American Family network after Hallmark began airing LGBTQ+ stories in their films. The actor revealed that she wanted to work with the GAF network because of their strong Christian values, per The Wall Street Journal Magazine.
"I knew that the people behind Great American Family were Christians that love the Lord and wanted to promote faith programming and good family entertainment," she said, adding that the network would "keep traditional marriage at the core." Bure's comments sparked outrage from fans and fellow actors alike, including Hilarie Burton Morgan and JoJo Siwa, but also reportedly didn't sit well with Jodie Sweetin either. "[Sweetin] is progressive in her beliefs and Candace is very religious in hers," a source told ET.
After Siwa made a post about Bure's comments, Sweetin supported the former "Dance Moms" star, commenting, "You know I love you," in response. Meanwhile, that move reportedly didn't go over well with Bure. "Candace's quote about traditional marriage impacted a lot of people. Jodie does not agree with Candace's remarks and wanted to show where she stands. Candace is upset that Jodie chose to do this in a public way instead of talking to her one-on-one," the insider added.
Candace Cameron Bure unfollowed Jodie Sweetin on social media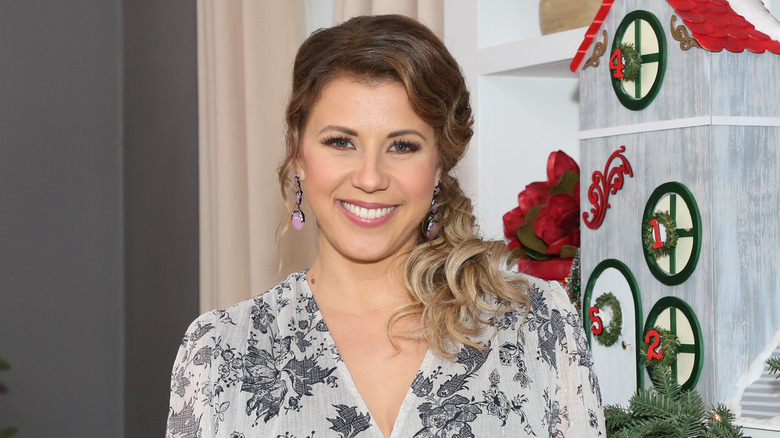 Paul Archuleta/Getty Images
After the backlash against Candace Cameron Bure's marriage comments, the "Full House" star decided to unfollow her longtime friend, Jodie Sweetin, on social media. Bure also opted to release a public statement about the issue, claiming that she didn't mean to offend anyone with her words and that she carries a great deal of love for everyone while simultaneously blaming the media for blowing up the story (via Us Weekly).
"All of you who know me, know beyond question that I have great love and affection for all people," Bure wrote on Instagram. "It absolutely breaks my heart that anyone would ever think I intentionally would want to offend and hurt anyone. It saddens me that the media is often seeking to divide us, even around a subject as comforting and merry as Christmas movies. But, given the toxic climate in our culture right now, I shouldn't be surprised. We need Christmas more than ever."
Fortunately, Bure and Sweetin seemingly have enough love for each other to move past their issues. The two women, along with Dave Coulier and Andrea Barber, attended a '90s convention in Connecticut just a few months after the controversy, and the pair appeared to be in good spirits during the event, although they weren't overly friendly, as Heavy reported.