What You Never Knew About Virgin River Star, Benjamin Hollingsworth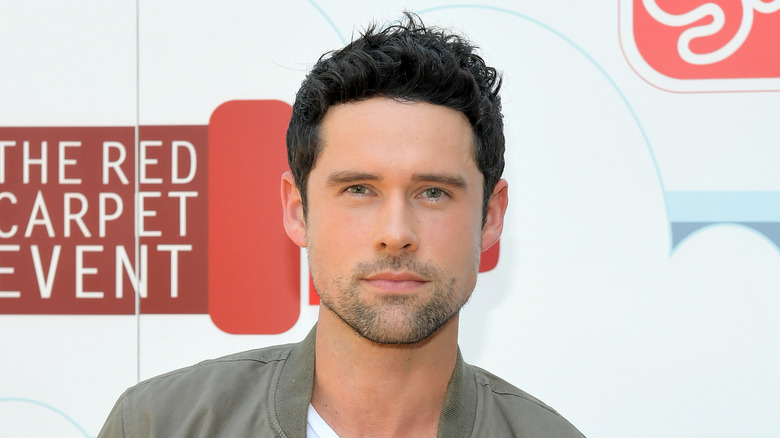 Charley Gallay/Getty Images
Ben Hollingsworth has made a huge splash with fans in the role of Dan Brady on "Virgin River." However, some viewers might not know much about the actor's real life. It may be easy to picture Hollingsworth as a mischievous schemer due to his role on "Virgin River" as the mysterious and brooding character that has ties to Martin Henderson's character Jack Sheridan and his sister Brie Sheridan (Zibby Allen). The character is certainly the bad boy of the show, as he's been in jail and roped into illegal drug activity. However, Hollingsworth has played several different roles in his career.
The actor has appeared in TV shows such as "Degrassi: The Next Generation," "Heartland," "Suits," "CSI: Miami," "Once Upon A Time," "Cult," "Nancy Drew," and more. He's also been in movies like "Cold Pursuit" and "Vendetta." The Canadian native also got to work with Demi Moore on "The Joneses," who was stunned when she learned that the actor had never seen an NFL game. "Demi took me because I told her I'd never seen a football game before. She picked me up, and we go, and we drive underground, and we get out, and the owner of the Atlanta Falcons greets us and walks us through this tunnel and like directly out onto the field," he told Southern Living of the experience.
While "Virgin River" fans have been watching Hollingsworth play the misunderstood charmer, his real life couldn't be more different.
Ben Hollingsworth is a family man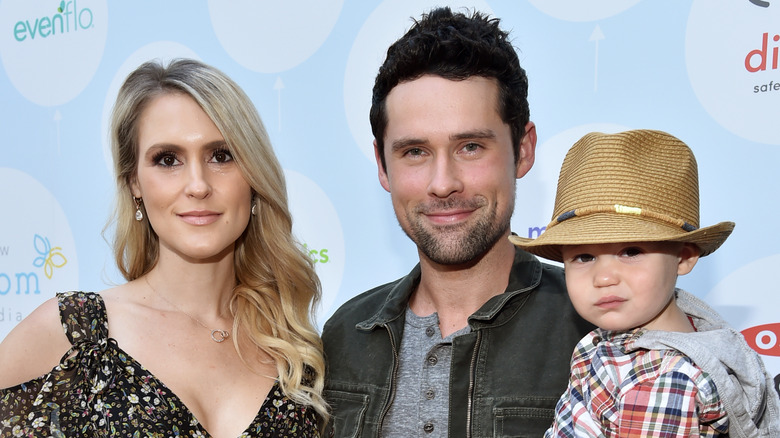 Alberto E. Rodriguez/Getty Images
Ben Hollingsworth may play the sexy and single Dan Brady on TV, but in real life, he's very much taken. He previously dated "Vampire Diaries" star Nina Dobrev before the "Virgin River" star met his wife, Nila Myers. The couple tied the knot in 2012 and now share three children together, Hemingway, Gatsby, and Juniper. In 2020 after the birth of his daughter, Hollingsworth took to Instagram to share his happiness about becoming a father of three and the intense love he has for his family.
"Not a day goes by that I don't feel grateful for the family I have," he wrote. "Like many new Dads, I spent the days leading up to the birth running around trying to gain some sort of control of an uncontrollable situation," he continued, adding that all was well as soon as he saw his baby girl for the first time. "That moment when I locked eyes with her the first time, I felt the stresses of this unprecedented time shed away and connected to what unites us all... Love."
However, parenting three children isn't always easy for him and Myers. Hollingsworth told Parents Canada that there is plenty of chaos in their home but that no matter what, he can always ground himself by giving his children a sweet hug and kiss to remember just how happy and content he is.
He's a big fan of Mark Wahlberg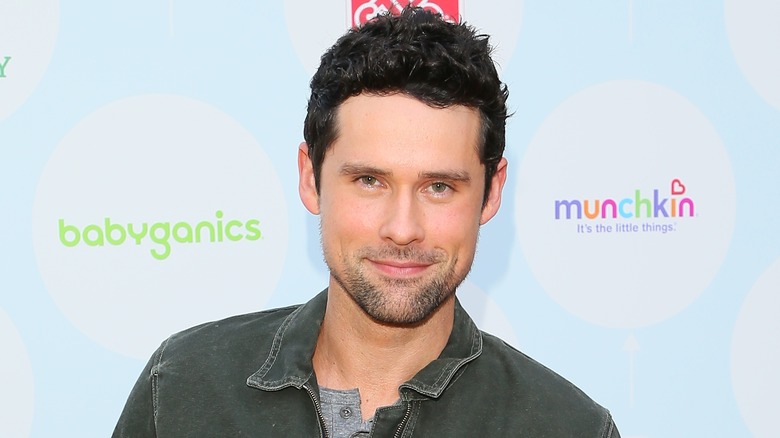 Jb Lacroix/Getty Images
Ben Hollingsworth previously admitted to Bond Official that he found his love of acting when he was a young child who used to put on shows for his parents with his sister. "I always love telling stories, and I have a massive imagination. That's one of the things I use every day, and I cherish having. Having an imagination that's as large as mine, I think, is one of my best assets as an actor," he said.
Meanwhile, the actor also admitted that he's become a huge fan of Mark Wahlberg over the years. However, not just because of his acting skills but because of how he's been able to balance his career with his family life, which is something that Hollingsworth strives for in his own life. "What I like about him is his balance between family life and work. He represents the ability to straddle both the success of being a big artist and big box office movie star, with choosing roles that can change and help reconcile people's opinion," he told the outlet.
Although fans have come to know Hollingsworth's "Virgin River" character quite well, they might be surprised by how different he is than his on-screen alter ego. It seems that Hollingsworth's family truly comes first in his life, followed by his budding career on the Netflix series and his involvement with Hallmark Channel films.