Andrew Stewart: How Many Times Has Martha's Ex Been Married?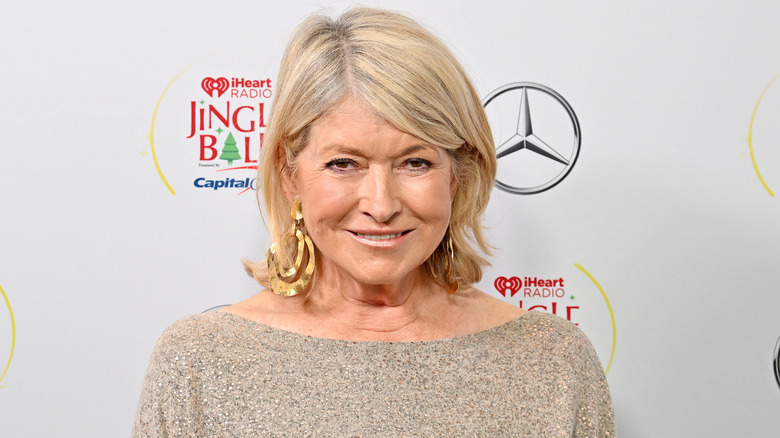 Slaven Vlasic/Getty Images
In all these years, Martha Stewart has only married once, but her ex-husband Andrew Stewart has married twice since their divorce. Just three years after his 29-year marriage with the TV icon ended, Andrew married Martha's assistant, Robyn Fairclough, who was 21 years younger than him. So, naturally, many believed that Andrew had been unfaithful. But to make things even weirder, Martha may have played a part in bringing them closer. 
According to Jerry Oppenheimer, the writer of Martha's biography, "Just Desserts," Clare McCully, a close family friend, told him, "What Robyn found sort of weird was that Martha would always say, 'You and Andy would be perfect together.'" She added, "Martha used to push them together, laughing about it in her way, which was more of a put-down of the two of them. It was sadistic" (via Daily Mail). But the couple couldn't make things work in the long run, so they divorced.
In 2015, Andrew married Shyla Nelson, the President and CEO of Fieldstone Publishing. Before Shyla Nelson joined the company, she worked as a communication expert for several big names. Nelson is big on creating a meaningful environmental change, so she founded the "One Earth One Voice" campaign that encourages people to speak about climate issues and demand changes from their government. According to her website, she and Andrew move between their homes in California and Vermont. Together, they have five children and two grandchildren.
Martha and Andrew Stewart's marriage was shaky from the start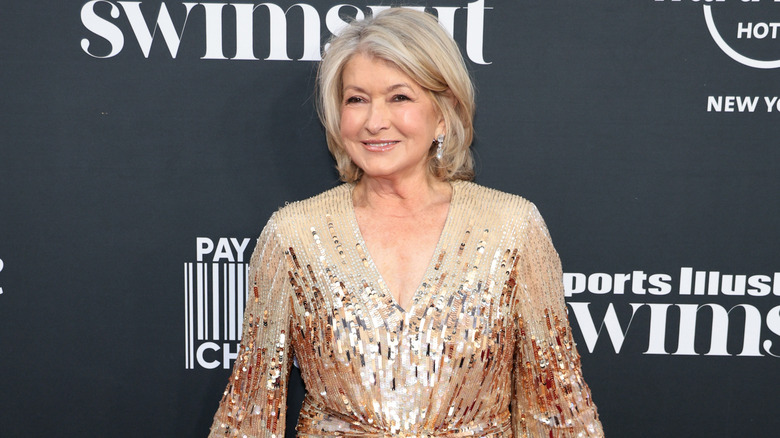 Dimitrios Kambouris/Getty Images
While Martha Stewart was a student at Barnard College, she met her future ex-husband, Andrew, a Yale Law School student. Most of us know Martha as an iconic TV personality, but at the time, she was modeling for brands like Chanel to pay the bills as a college student. Andrew and Martha were set up on a blind date in 1960 when Martha was 18 and Andrew was 23. Just a year after this first date, the two wed. But their marriage wasn't off to the best start.
While they were honeymooning in Europe, the couple reportedly met an Englishman, and Martha chose to stay behind with him while Andrew headed up for the night. Ironically, many believed the relationship ended because they both had been unfaithful. Although Andrew helped Martha set up her business, he might not have prepared for just how popular she got. Martha's focus on her career reduced the time she gave to her family, and with all the tours and book releases, the relationship got even more strained.
In a New York Magazine interview, Martha reflected on the divorce: "It was the worst. It was a very horrible thing. All of a sudden, he got real tired." She added. "He also thought I was a very selfish person. I think that was a total misunderstanding of me. I think he got tired of my drive and desire to do lots of things. It's sad." 
The ex-couple isn't on the best terms with their only child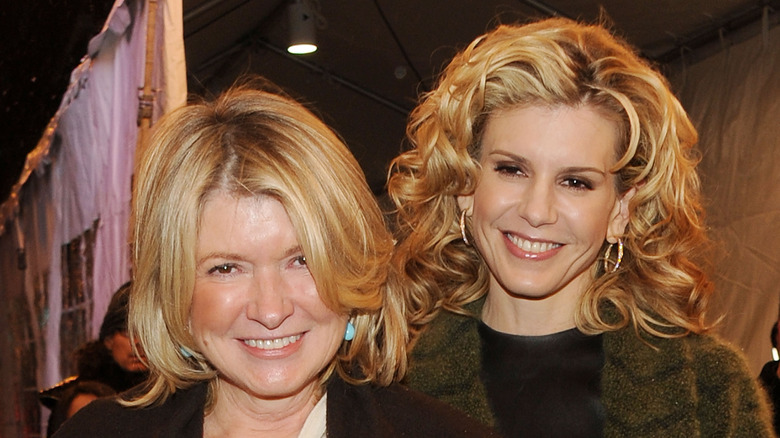 Larry Busacca/Getty Images
Martha and Andrew Stewart have one child together, Alexis Stewart, and she's been estranged from her father for decades. In a 1995 People interview, Andrew admitted their shortcomings as parents, "We were too involved in our professional lives and fixing up the house. We were always making the home into a mythological place. But it wasn't a home — we didn't spend enough time with Lexi." He also told New York Magazine that his daughter had a deeper bond with her mother, and when Alexis saw Martha upset during the divorce, it turned him into the villain for making her feel that way. 
He admitted he isn't sure about the reasons for the estrangement, and that hurts him deeply. But Alexis had a different story to tell: "He was a d**** in many ways," she added. "Monetarily. Emotionally. And he was creepy to me. He's just creepy." Martha Stewart also has a complicated relationship with her daughter, Alexis. Despite writing several books on creating the perfect home life, Martha struggled at home. 
She was a perfectionist who held her daughter to high standards, which caused undue pressure. In Alexis' book, "Whateverland: Learning to Live Here," she revealed that her mother made her wrap her own Christmas presents. She also described how her family didn't celebrate Halloween and made it seem like they weren't home. While their relationship hasn't been mended, Alexis still won't tolerate anyone speaking against her mother.