David Foster's Daughters Made Their Feelings About Yolanda Hadid Clear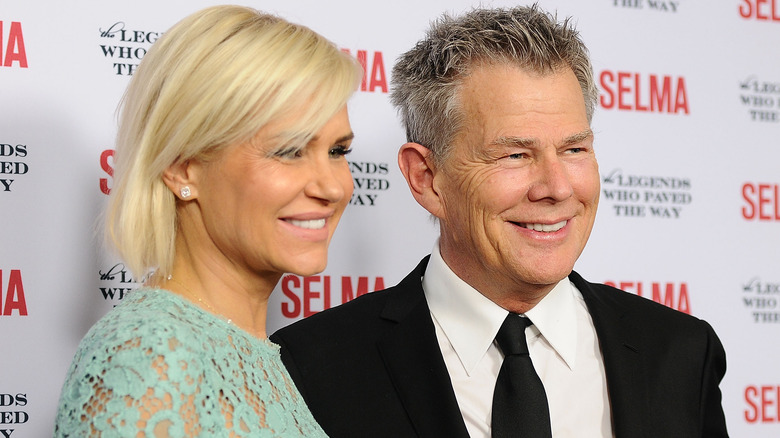 Araya Doheny/Getty Images
David Foster and Yolanda Hadid tied the knot in 2011, about five years after they started dating. Both previously married with children from past relationships, Foster and Hadid seemed to be a match and very much enjoyed spending time together. Parts of their relationship were made public when Hadid decided to join "The Real Housewives of Beverly Hills" in 2012. "Yolanda is going to make an excellent addition to the cast and she can definitely hold her ground if the claws come out; she is no shrinking violet," a source told Radar Online at the time.
Over the next four seasons of the show, fans got to know both Foster and Hadid, the latter of whom shared information about the various health issues she'd been struggling with, including Lyme disease. Hadid believes that the symptoms that she'd been dealing with actually contributed to her split from Foster in 2015. "I'm starting to feel that David is unhappy with the fact that I can't be by his side the way that I used to be. I try to make light of it and joke that he married a lemon. It's sad but true. I went from being the funny girlfriend who was up for anything and had endless energy to the wife who is too sick to be by his side," she wrote in her memoir (via People). And while Foster hasn't really spoken negatively about Hadid's health struggles, his two adult daughters have made their feelings about his ex-wife quite clear.
David Foster's daughters think Yolanda Hadid shouldn't have been on reality television with her illness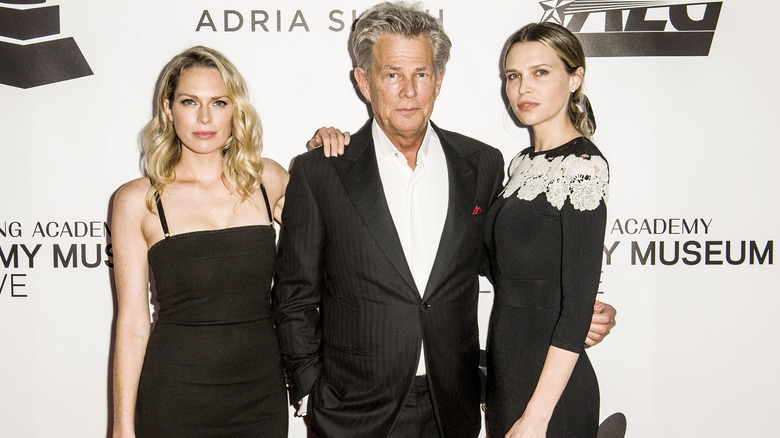 Timothy Norris/Getty Images
In the years following their divorce, David Foster has spoken out about his ex-wife's health struggles. "We just always did our best," he told Entertainment Tonight in 2017. "We had some other issues as well, but everybody's in a good place now. The main thing is that she's healthy and in remission. She worked really hard at it and now she's reaping the rewards of that," he added. 
Two of his daughters, however, have somewhat of a different take. Months after Foster and Hadid announced their split, Sara Foster and Erin Foster sat down with Jenny McCarthy to chat. "We don't comment to our friends on Yolanda's health. That's not for us to comment on. Only she knows her journey, but what I will say is if you're capable of continuing to be on a reality show, you're not dying," Sara said on McCarthy's SiriusXM radio show. "Let's be honest," she added.
Sara's sister, Erin, piggybacked on that comment. "Again, We are not doctors. We have no idea what goes on, and we don't wish anyone ill will of any kind. However, I think that from everyone's experience, if anyone's ever known someone who is very sick, who has cancer, who is dying, who's in the last year of their life, the only thing that person gives a s*** about is getting through the day and being treated normally," she said.
David Foster's daughters have weighed in on his new wife, too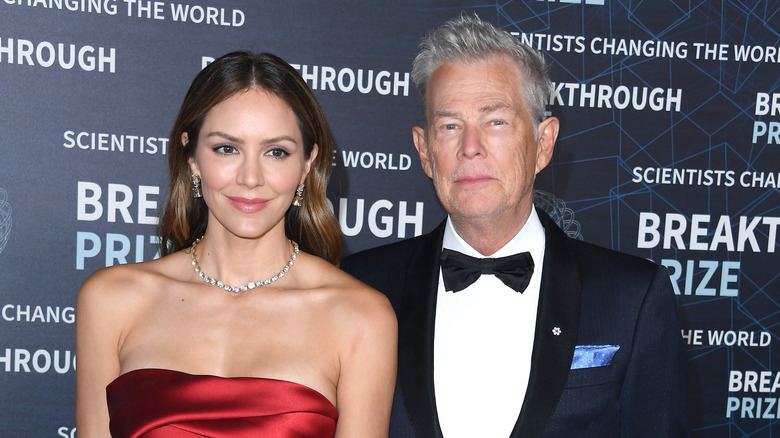 Steve Granitz/Getty Images
Since leaving reality television, Yolanda Hadid has been focused on her health — both physical and mental. In July 2022, she returned to Instagram following a nine-month social media break. "This has been a wonderful reset, time to break the habit of picking up my phone 50 times a day," she captioned a post. "Learning to focus on myself, my health journey and being present in this moment of my life. Time has slowed down and feels a lot calmer, more time to just sit and actually read a book, time to reconnect with people, be creative and most importantly time with my family," she added.
As for David Foster, he married "American Idol" alum Katharine McPhee two years after his divorce from Hadid was finalized — and both Erin Foster and Sara Foster approve. "Our biggest issue with [Katharine] is how hot she is. Her body is insane," Erin told People in 2020. She also praised McPhee for getting David to open up. "She's a facilitator which is really important. She pushes him to be more emotional and more vulnerable," Erin explained. And while everyone may have their opinions about what happened in the past, it sounds like they've all moved on.