The Celeb Drew And Jonathan Scott Said Was A Total Gentleman On HGTV's Celebrity IOU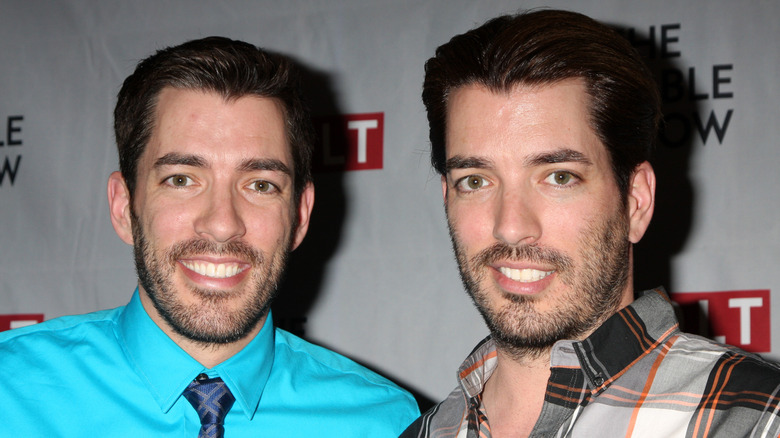 Kathy Hutchins/Shutterstock
As one of HGTV's favorite duos, twin brothers Drew and Jonathan Scott — better known as the Property Brothers — have hosted more than one popular show for the television network. They began with "Property Brothers," but have since added shows like "Property Brothers: Forever Home," "Brother vs. Brother," and "Celebrity IOU." Each show brings a twist on home renovation reality television. For "Celebrity IOU," the twins team up with a celebrity to renovate the home of someone special in said celebrity's life. For example, Kate Hudson chose to revamp her mother-in-law's backyard on the show. Other celebs who have appeared on "Celebrity IOU" include Kristin Chenoweth and Glenn Close.
Brad Pitt was the celebrity guest for the very first episode of "Celebrity IOU" back in 2020. He set the bar high for A-listers everywhere with his down-to-earth personality and attention to everyone working behind the scenes. The Property Brothers were thoroughly impressed.
Brad Pitt renovated his makeup artist's garage on Celebrity IOU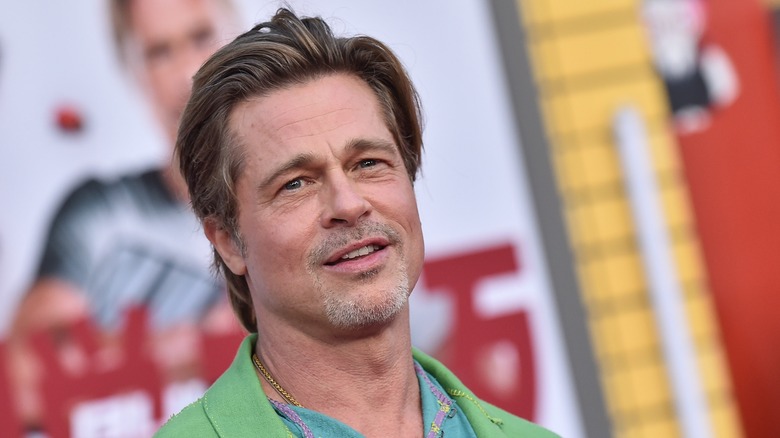 DFree/Shutterstock
For Brad Pitt's episode of "Celebrity IOU," he chose to renovate a garage for Jean Black, his longtime makeup artist. The "Babylon" star has worked with Black for around 30 years and developed a close friendship with her. With the help of Drew and Jonathan Scott, Pitt made her less-than-fancy garage into a guest house. Pitt knew that Black had been hoping to fix up her garage for years. The "Celebrity IOU" makeover was a welcomed surprise.
Pitt might be one of the biggest movie stars of the past 30 years, but the Property Brothers told Yahoo! Entertainment that Pitt was "a true gentleman through and through." Jonathan went on to explain that on their first day of work, Pitt "met every single person and had a moment with every single person. And at the very end ... he remembered every single person's name on the crew." Perhaps Pitt is more than just another Hollywood heartthrob.
Brad Pitt got emotional while filming Celebrity IOU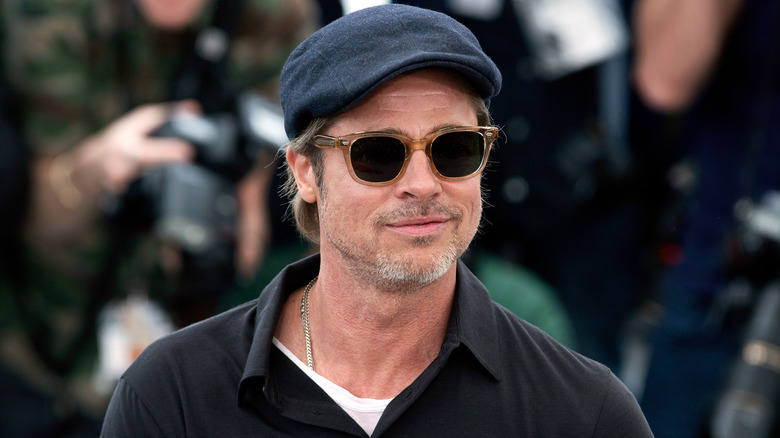 Andrea Raffin/Shutterstock
Brad Pitt's appearance on "Celebrity IOU" not only revealed him to be a caring guy offscreen, but onscreen as well. He wanted to include a photo of Jean Black's late parents in the newly renovated guest house. Pitt got emotional when discussing the framed portrait before Black even got a chance to see it. "I'm the guy who's going to cry on television," he joked to Drew and Jonathan Scott (posted on YouTube).
Perhaps Pitt's attention to detail and kind interactions with the crew on "Celebrity IOU" helped his image. In an interview with Esquire, the "Bullet Train" star stated that many people think he's "egotistical" because he often forgets people's faces. This condition is called prosopagnosia, and Pitt believes that he suffers from this condition. When he asks people to remind him how they know him or where they first met, people assume he is "egotistical" or "conceited." Maybe "having a moment" with each crew member of "Celebrity IOU," as Jonathan described, was Pitt's attempt at getting past prosopagnosia.