A Look At Mama June's Tumultuous Relationship With Daughter Pumpkin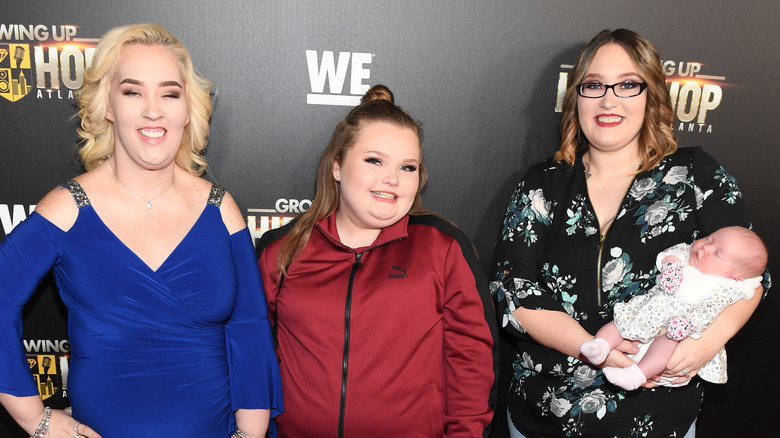 Paras Griffin/Getty Images
The relationship between June "Mama June" Shannon and her children has been strained for quite some time. Much of the breakdown stems from her extensive drug use, which she has admitted to on Instagram. Shannon rose to popularity on reality TV, and her journey began with her role on the children's pageant series "Toddlers & Tiaras," where daughter, Alana "Honey Boo Boo" Thompson, was a contestant. Unfortunately, the ascension to superstardom was met with deep family issues. 
Mama June's older daughters –  Anna "Chickadee" Cardwell, Jessica "Chubbs" Shannon, and Lauryn "Pumpkin" Efird — have never shied away from their disdain for their mother's substance abuse and her incarcerations.  Sadly, the relationship between Pumpkin and Mama June has seemingly been the most strained.  During a recent episode of "Mama June: Family Crisis," there was some hinting that she may be prohibited from coming around Pumpkin's family for good. This is a huge blow considering the work June has been doing to reconnect with her loved ones.
Pumpkin and Mama June clashed over custody of younger sister, Honey Boo Boo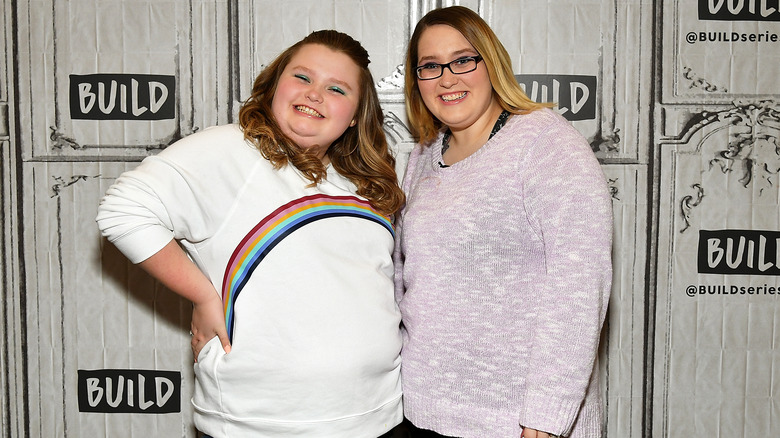 Slaven Vlasic/Getty Images
Due to June "Mama June" Shannon's legal drama, Lauryn "Pumpkin" Efird became the caregiver for her sister, Alana "Honey Boo Boo" Thompson, in 2019 (via The U.S. Sun). After Mama June's March 2019 arrest for drug charges, Honey Boo Boo went to live with Pumpkin and her husband Josh Efird. Shannon ultimately entered rehab and accepted a plea agreement, which allowed her to avoid prison time. Still, the ordeal strained the relationship between the troubled mother and her daughters.
After two years of having her little sister in her home, Pumpkin filed documents to become her legal guardian. Despite Honey Boo Boo telling the courts she wanted to live with Pumpkin, Shannon still fought for her youngest daughter. In the end, Mama June lost her custody argument and was ordered to pay Efird $800 a month in child support for Honey Boo Boo until she turned 18. After the decision was legalized, Shannon admitted that it was bittersweet but maintained she only wanted the best for the teenager.
"I want to make sure she is happy, and I don't want to make her any more uncomfortable and have to go through any more than what she's already had to go through," she shared with Entertainment Tonight in a May 2023 sit-down.
Mama June has been banned from Pumpkin & Josh's home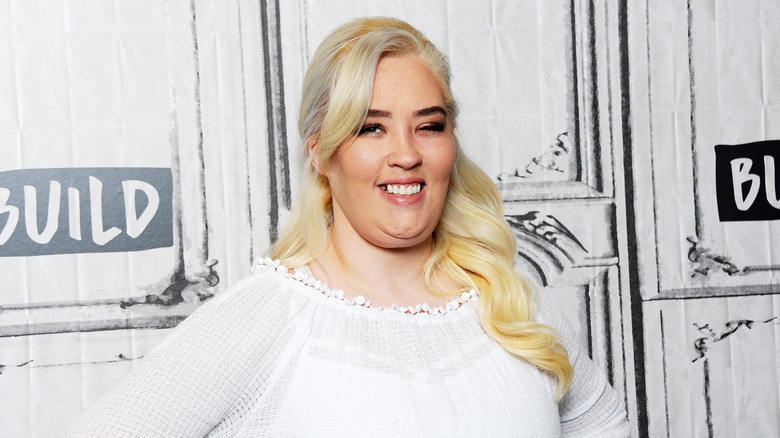 Desiree Navarro/Getty Images
During "Mama June: Family Crisis," fans have gotten an inside look at the family's road to healing. June "Mama June" Shannon has even agreed to therapy with her daughters, and things appeared to be on the right track. While there has been a big effort to mend the years of heartache, during the July 7 episode, Lauryn "Pumpkin" Efird's husband, Josh Efird, made it clear that his mother-in-law is banned from their home.
"I'm gonna have to put my foot down here and tell you, she's not coming here. I'm not ready for her to see my kids," Josh stated firmly to his wife. "No means no, how about that? No kids, no house, no garage, no creek, no cul-de-sac, no nothing."
Pumpkin attempted to defend her mother and the recent breakthroughs. Unfortunately, judging by Josh storming away after his comments, it's clear he is standing strong in his stance to keep Mama June away. Hopefully the family can put their differences aside indefinitely in the wake of eldest daughter, Anna "Chickadee" Cardwell, suffering from a devastating terminal cancer diagnosis.