Meet Ashley Graham's Husband, Justin Ervin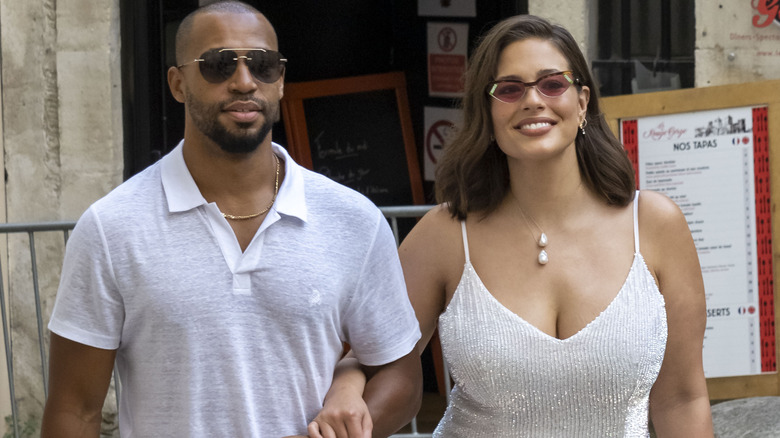 Arnold Jerocki/Getty Images
Model Ashley Graham has had a stunning transformation during her time in the fashion industry. She has blossomed into one of the top supermodels and branched out into a bestselling author, releasing her book "A New Model: What Confidence, Beauty, and Power Really Look Like" in 2017. Following decades of models being subjected to harmful dieting practices, Graham's success has been an inspiration to people all over the world, not least because it creates space in the industry for more full-figured women. 
While her name is widely recognized, less is known about Graham's husband, Justin Ervin, whom the model and author has been with for 14 years. The happy couple initially met in 2009 while attending the same church service. Despite not having the blessing of her relatives due to Ervin being a Black man, the couple overcame the racial barriers and married on August 14, 2010. Graham may be the superstar of the relationship, but Ervin is highly successful in his own career and is an avid supporter of his wife to boot.
Justin Ervin is a well-known filmmaker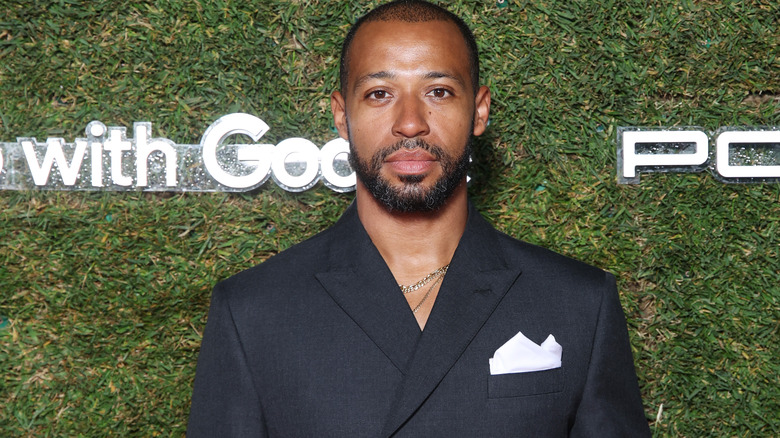 Daniele Venturelli/Getty Images
In addition to being a loving husband and father, Justin Ervin has built a name for himself as a filmmaker, screenwriter, and cinematographer. After graduating from New York's School of Visual Arts with a Master of Fine Arts degree in Social Documentary Filmmaking in 2012, Ervin quickly began to excel in his field. Through his production company, Element Films, Ervin has been afforded several opportunities including producing a short documentary entitled "Elephant in the Room." 
That body of work earned him several awards, including Best Documentary Short at the Garden State Film Festival, according to his official website. When it comes to shooting still images, Ervin is just as talented. He has photographed several entertainers, including his wife. In fact, when Ashley Graham graced the cover of Harper's Bazaar UK, it was Ervin who was contracted to shoot the gorgeous images.
In addition to working with companies such as Hulu, PBS, and HBO, Ervin served as cinematographer on the Netflix documentary, "Is That Black Enough for You?!?," an exploration of African-American films of the '70s. Ervin proudly walked the red carpet with Graham at the NY Film Festival premiere in October 2022. Not one to slow down, Ervin was also the man behind the lens for the drama, "Rittenhouse Square," which was released that same month. 
Justin Ervin made Ashley Graham pay during their first date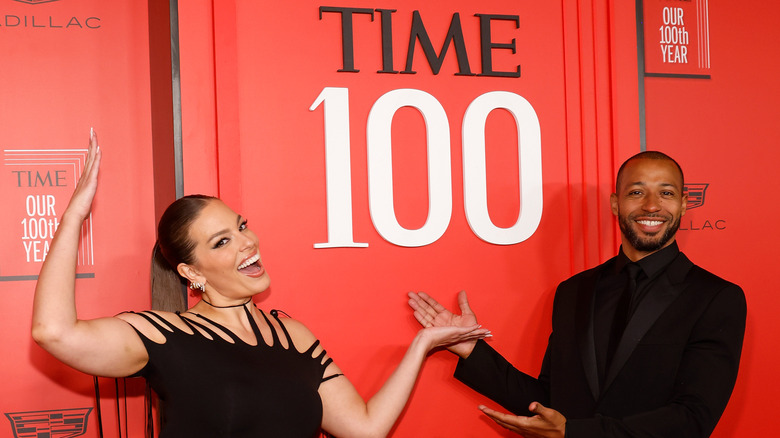 Taylor Hill/Getty Images
Despite getting married a little over a year after meeting, Ashley Graham and Justin Ervin's relationship had a somewhat rocky beginning. The model admitted that Ervin made her pay for herself during their first date — something that almost doomed it for good. "For a month, Justin called, texted, and emailed, but I stuck to my guns. Finally, he persuaded me to go out for falafel," she revealed during a 2017 sit-down with Glamour.
Ervin clarified that his reason for going Dutch was because he was fearful that Graham might have been using him considering her model lifestyle. Since low pay is an untold truth of the modeling industry, the filmmaker's concerns may have been valid. Nevertheless, Ervin overcame that and vowed to pay for all future dinner dates. Fast forward to 2023, and the couple is far beyond the days of worrying about who would be paying for dates. Ervin's net worth is reportedly around $9 million, while his wife's sits at roughly $10 million.
They welcomed their first son, Isaac Menelik Giovanni, on January 18, 2020. Almost exactly two years later, on January 7, 2022, Graham and Ervin became parents again to twin boys, Roman and Malachi. The couple was spotted yachting in Saint Tropez in June 2023, and while Ervin is not the most active on social media, it appears he is doing a great job balancing his thriving occupation and family life.