The Moment Mila Kunis Wanted To Take Her Friendship With Ashton Kutcher To The Next Level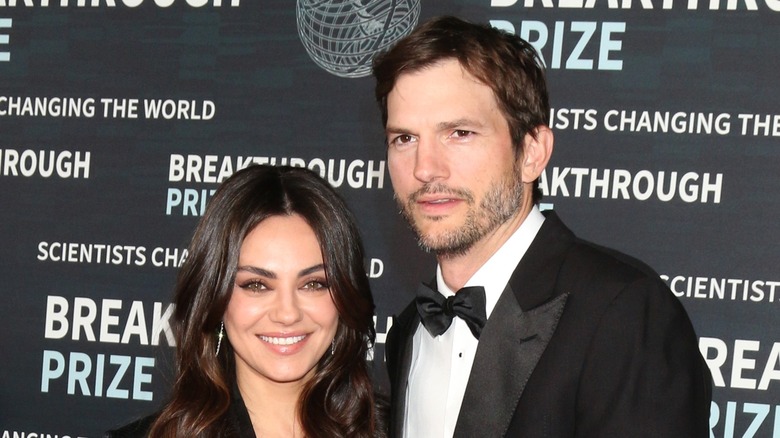 Kathy Hutchins/Shutterstock
Mila Kunis and Ashton Kutcher are one of Hollywood's most popular celebrity couples. The pair are beloved by fans, who have watched them blossom from co-stars to friends and finally spouses. The couple has an adorable slow-burn of a love story that started when they were very young and cast on the hit series "That 70s Show." At the time, Kunis was just 14 years old, while Kutcher was 20. During the series, the actors' characters, Jackie and Kelso, had a romance. In a scene where the characters kissed, Kunis and Kutcher locked lips for the first time, marking Kunis' first-ever kiss, per People.
Although the couple were close, and Kunis admitted to having a crush on Kutcher, the pair remained platonic friends for several years. Kutcher went on to date several famous actors and eventually married icon Demi Moore. Meanwhile, Kunis had a long-term relationship with actor Macaulay Culkin. However, in 2011, the former co-stars both found themselves single again.
The pair reunited in 2012 at the Golden Globes, and Kunis revealed that she started looking at her old friend a bit differently.
Mila Kunis and Ashton Kutcher started a casual relationship in 2012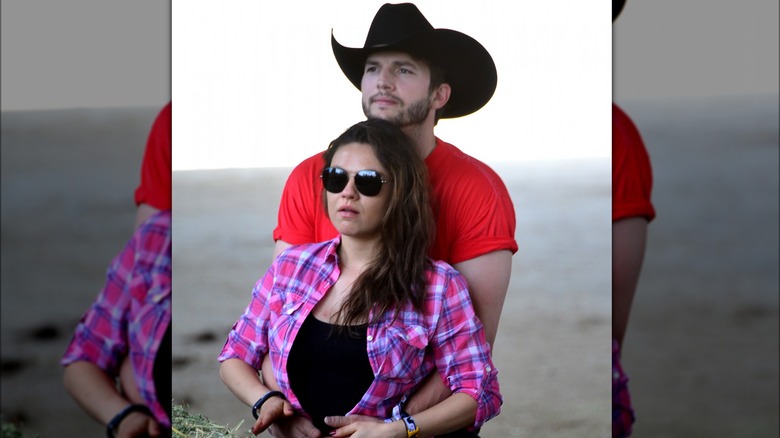 Frazer Harrison/Getty Images
Mila Kunis previously revealed that she and Ashton Kutcher kept in touch by messaging one another while in their 20s. However, something changed for her once she saw him at the 2012 Golden Globes. "I ran into him at an awards show, and at first, I was like, 'Wow, that guy's really tall.' That's what I thought. And then he turned around, and I went, [gasps]," she told "The Late Late Show" host James Corden when asked about when she and Kutcher moved from the friend zone into something more romantic. "And then that moment that you hear or see in movies where like your heart skips a beat, and it happened with Ashton, and I was like, 'Stop it!' It was the weirdest thing. I was like, 'This isn't really happening,'" she stated. Kunis also admitted that Kutcher was trying to set her up with one of his friends at the time, but that obviously didn't happen.
The pair started a casual relationship, and Kunis said that their romance was straight out of one of their movies as they just wanted to "have fun" with each other. "We're both single. We both trust each other. Everything's great," Kunis said during an appearance on the "WTF with Marc Maron" podcast. Of course, the two couldn't hide their feelings for long, and their relationship became something much more serious.
The couple share two children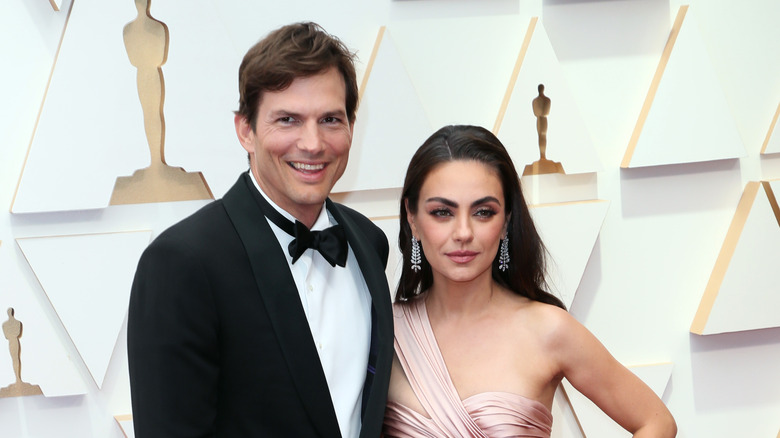 David Livingston/Getty Images
Mila Kunis and Ashton Kutcher took things a step further when they opted to move in together in the spring of 2012. However, before that, the "Black Swan" actor nearly ended the relationship out of fear of ruining the couple's friendship. "I was like, you know what, I actually care about you. I don't want to mess anything up, so I'm just going to walk away before it becomes too much," she told Marc Maron. Fortunately for the couple, Kunis did stay, and the couple ended up getting engaged in 2014. Later that year, the couple announced they were expecting their first child together. They welcomed their daughter Wyatt in October 2014, and they tied the knot in California the following year. In 2016, the couple had their second child, a son named Dimitri, and the pair have seemingly been going strong ever since.
In 2022, Kutcher and Kunis even reprised their roles as Jackie and Kelso for the "That 70s Show" sequel series, "That 90s Show," and the pair were happy to make cameos. "Mila and I were contemplating it," Kutcher told Variety of the decision to return to the franchise. "We thought, 'Listen, we're only in the position that we're in because of that show, so let's just go back and do this. We just went back and had fun for a week. It was so random and fun."
Kutcher and Kunis are definitely a Hollywood success story, and fans continue to adore them.