How General Hospital Star Wally Kurth Felt When He Learned Of Eddie Maine's Comeback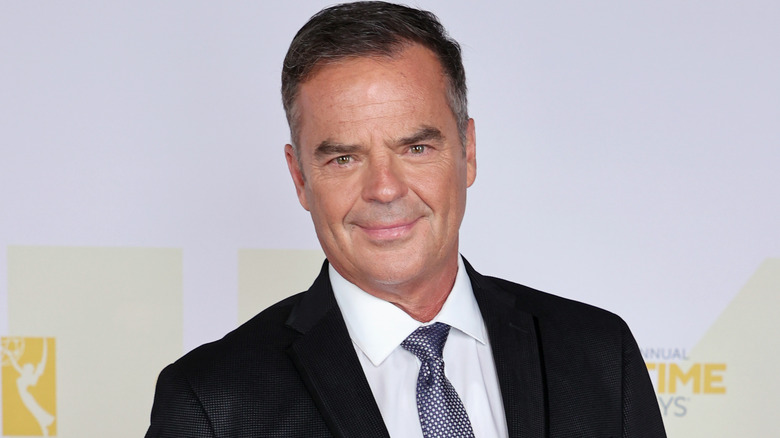 Kevin Winter/Getty Images
Eddie Maine, Ned Quartermaine's rockstar pseudonym and alter ego, made a grand return to "General Hospital" on June 16, 2023. During the episode, Ned suffers a bout of amnesia after tripping at the Metro Court Pool and wakes up in the hospital believing himself to be Eddie. When he comes to, he can't remember his important relationships with characters like his mom, Tracy Quartermaine, and wife, Olivia Falconeri. Wally Kurth portrays both versions of the character, of course, and he's more than happy to take on the challenge. 
The actor chatted with Soap Opera Digest about his character's identity troubles during a July 2023 interview. He shared that playing Eddie is a wonderful opportunity to hone in on his craft. Kurth's first reaction to Eddie's return was: "Oh, fantastic! That sounds great!" He explained that every actor loves to explore how they'll pull something wild off and really sell it. The soap star has been a big fan of Eddie since the alter ego was first introduced on the show in 1993.
Kurth enjoyed stepping away from Ned for a bit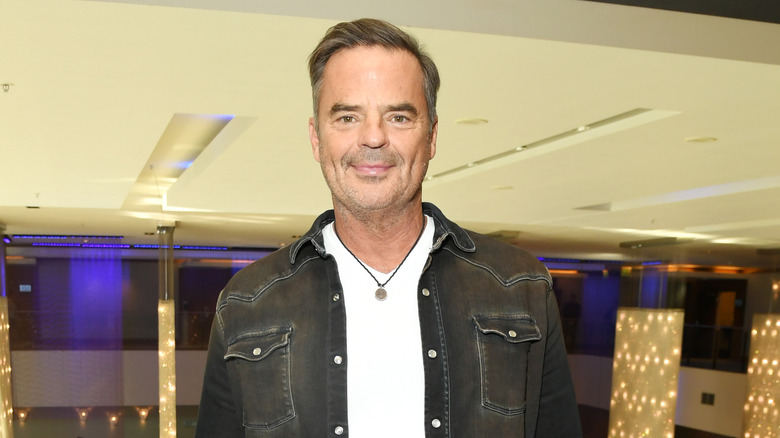 Jc Olivera/Getty Images
While speaking with Soap Opera Digest, Wally Kurth opened up about why he enjoys playing Eddie Maine so much. "That's always nice when you can step away from the role that you've put yourself in your life — even in real life," he said. "I always try to bring my real life into these stories because it just gives it more depth or resonance for me." It's fun for the actor to take a small break from businessman Ned Quartermaine and discover all of Eddie's truths.
"The truth for Eddie is that he doesn't want to live in this big mansion," Kurth explained. "He doesn't want to live with these people. Not that he doesn't like these people, but he really feels like he needs to be on the stage. He wants to just make music." He emphasized that playing Eddie is just like playing a different character altogether. "That's pretty cool because I've been doing this character [Ned] for a long time," Kurth said.