What You Never Knew About Joe Manganiello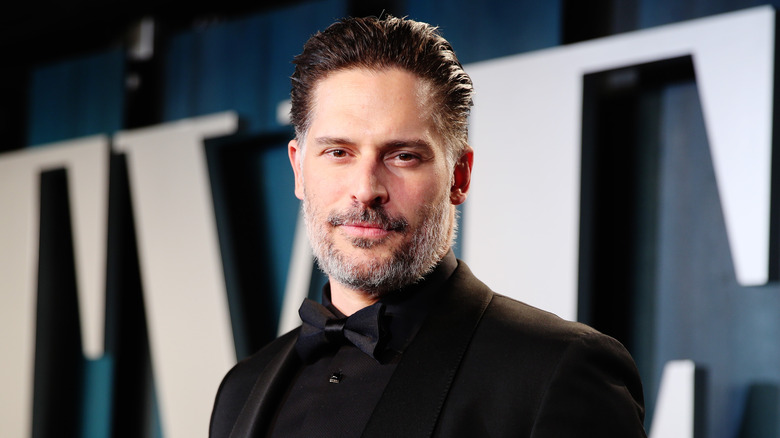 Rich Fury/vf20/Getty Images
Joe Manganiello has become a very recognizable face in Hollywood over the years thanks to his roles in films such as "Magic Mike," "Zack Snyder's Justice League," and "What To Expect When You're Expecting." He also appeared in TV shows like "The Big Bang Theory," "Mom," "One Tree Hill," "White Collar," "How I Met Your Mother," and "True Blood." However, his first big break was as Flash Thompson in the Tobey Maguire-led "Spider-Man" films in the early 2000s. In addition to his acting career, Manganiello is also a producer, director, and writer. He has even done many of his own stunts. He's also made headlines for his relationship with soon-to-be ex-wife, Sofia Vergara.
Of course, Manganiello is more than just an actor. He's also a huge health and fitness enthusiast who has actually written a book about his passion in the hopes of helping others create good habits and maintain their health. In 2013, Manganiello published "Evolution: The Cutting Edge Guide to Breaking Down Mental Walls and Building the Body You've Always Wanted." "It was about putting yourself into a position where training becomes mental, not just physical," Manganiello told Muscle and Fitness of the book. "It's about pushing the mind past those perceived limitations. And the only thing I could say to people is you just have to back yourself into that corner and see what you're made of."
Joe Manganiello is multi-talented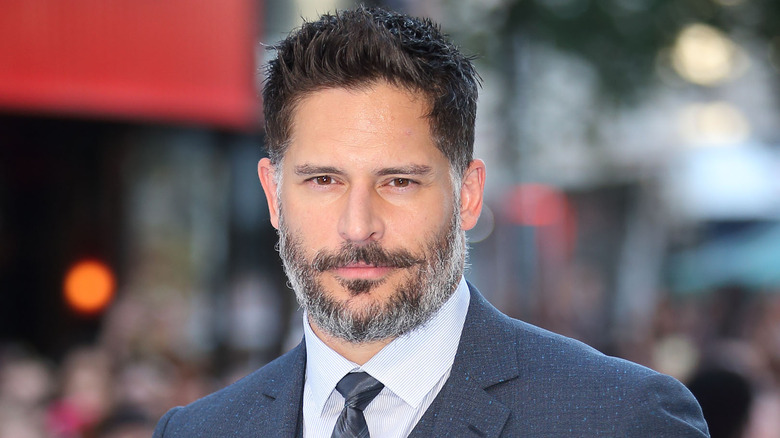 Mike Marsland/Getty Images
Joe Manganiello may be a famous actor with gaggles of fans around the globe. However, he is also talented in many other ways. The star has a love for music and even once worked as a roadie for a rock band called Goldfinger (via Us Weekly). He also considers himself an excellent knife thrower. He's an amazing athlete, as he was part of the junior Olympic volleyball team when he was just 16 years old. He also once thought of starting a career with the FBI and even had dreams of playing college basketball, per HuffPost. "[Basketball] was something that actually was going to be my ticket to college, prior to me finding acting. I didn't wind up playing college sports but I was on a path where I was willing to go to college to play basketball," he said.
Manganiello is a talented singer and used to sing backup vocals for the band The Used. He's also very intelligent and was previously asked to skip two grades in his younger years before earning a 750 on the math portion of his SAT. However, it was his love for acting that really inspired him, as he appeared in several stage productions and earned a bachelor of fine arts degree in classical theater.
It's clear that Manganiello is skilled at a lot of things, but he also considers himself a bit of a nerd at heart.
Joe Manganiello loves Dungeons & Dragons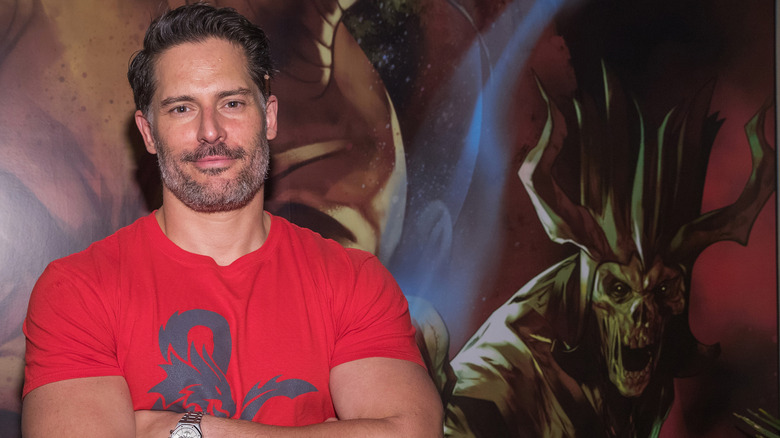 Mat Hayward/Getty Images
Joe Manganiello might be one of the hottest men in Hollywood, but he's also a huge fan of the game "Dungeons & Dragons." He hosts a game with other like-minded celebs such as Tom Morello, Vince Vaughan, James Gunn, and many more, according to Nerdist. Manganiello loves the fantasy game so much that he even had a custom table made specifically for playing his elaborate campaigns (via The Daily Mail).
In fact, Manganiello has combined his love for "Dungeons & Dragons" and heavy metal music to form a clothing line called Death Saves. The brand sells shirts, jackets, rings, and features images from the game, as well as heavy metal and horror franchises, per ComicBook. "There's just something about the words 'Death Saves' right next to a four-armed alien, dripping blood onto a pile of skulls, in an X-shaped crucifix," Manganiello previously told Revolver of the clothing line. "I mean, come on, it doesn't get more metal than that."
It appears that the actor has a ton of interests and hobbies, and has learned to juggle them all while cultivating a successful Hollywood career. Perhaps all of his passions may even make him more relatable to his fans.