Mady Gosselin Responds To Estranged Brother Collin's Interview With Harsh Claims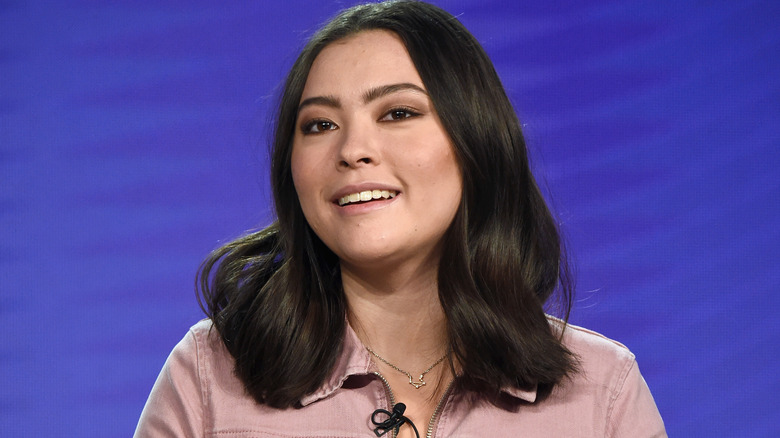 Amanda Edwards/Getty Images
Mady Gosselin is speaking out. The eldest daughter of Kate Gosselin and her ex-husband, Jon Gosselin, has taken to her Instagram Stories to react to the claims made by one of her younger brothers, Collin Gosselin. Collin, one of Jon and Kate's sextuplets, currently lives with his father after allegedly suffering from years of abuse at the hands of his mom. The startling claims were made during an interview with Vice — a clip of the sit-down was posted on TikTok and quickly went viral. 
Collin explained that he was treated differently than his siblings and said that he believes his mom would "take out her anger and frustration on" him. As fans of "Jon and Kate Plus 8" might know, Kate actually sent Collin to a special boarding school for kids with behavioral issues. While he was at the facility, he wrote his dad a letter, begging for him to come and get him, per Us Weekly. 
Now, shortly after the Vice clip was posted, Mady has responded — and she didn't hold back. The college student claims that she felt the need to speak out about her brother's allegations because Mady has been receiving "hate messages" on social media. The former reality star went on to make bombshell claims about her estranged sibling as a result.
Mady Gosselin says her brother physically threatened her
In a lengthy statement posted to her Instagram Stories, Mady Gosselin attempted to share her truth about the relationship she and some of her siblings have with their younger brother. "I do not owe my allegiance to any person(s) who has physically threatened me and every member of my immediate family (some incidence [sic] as recent as last year). Further, I will never allow someone who has exhibited hateful and even violent behavior towards others based in their racial identity, gender identity, or religious beliefs to be in my life," Mady said, according to Page Six. 
"For me, there is no further conversation to be had about rebuilding relationships with anyone in my life after reaching the point of physical violence and hate speech. I cannot speak any further on why Collin has done these things, just that I have witnessed them," she added. This is not the first time that Mady has spoken out about Collin either. 
In another TikTok video, Mady made it clear that she talks to her sister, Hannah Gosselin, regularly (Hannah lives with Jon Gosselin too, and spoke to Vice in support of Collin's claims). Mady also stated that she has chosen to distance herself from Collin due to their opposing viewpoints. At the end of the day, Mady just wants peace and for the nasty messages to stop. Kate Gosselin, meanwhile, hasn't commented on the situation at all.