The Complete Evolution Of AnnaSophia Robb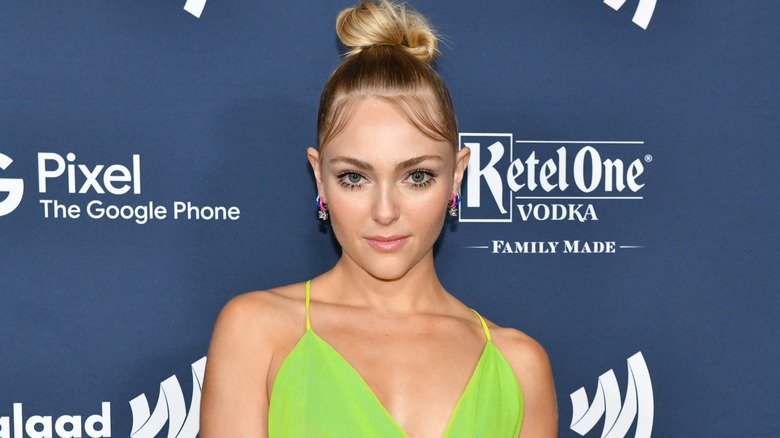 Craig Barritt/Getty Images
From her iconic role as Violet Beauregarde in 2005's "Charlie and the Chocolate Factory" to her rousing performance as young Elena Richardson in 2020's "Little Fires Everywhere" — along with several dozen additional acting credits — AnnaSophia Robb has transcended from child star to esteemed actress over the course of her decades-long career. She broke into Hollywood before hitting double digits, and she's retained her position in the spotlight for over 20 years. Starring in several major motion pictures, popular television series, and a handful of intimate indie projects, Robb has built a formidable resumé while managing to maintain privacy in her personal life. 
As if her acting chops weren't impressive enough, Robb also graduated from New York University, earning her undergraduate degree on the traditional four-year track while starring in several projects. The actress even married her longtime boyfriend, Trevor Paul, in September 2022. If you're wondering just how AnnaSophia Robb got her start and what she's up to today, here's her complete evolution.
AnnaSophia Robb broke into acting with roles in commercials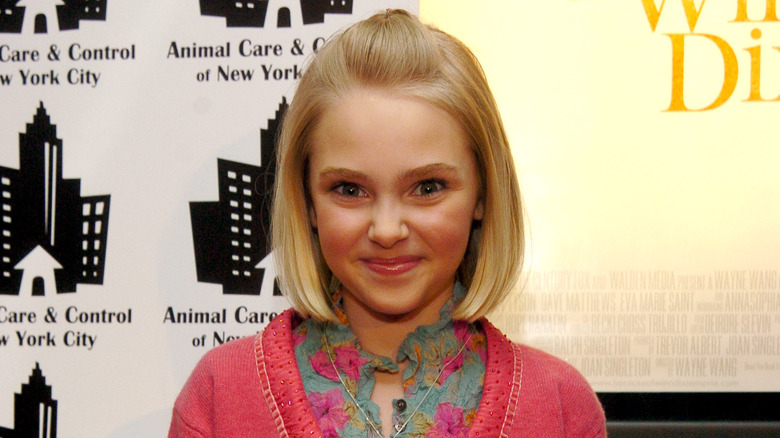 Theo Wargo/Getty Images
AnnaSophia Robb got her start by landing roles in commercials for companies including McDonald's and Bratz — in fact, the first project she booked after she and her parents traveled to Los Angeles was a television ad for the major fast-food chain when Robb was just eight years old. 
During a 2020 interview with "Hunger TV," the actress reflected on her innate desire to pursue acting. "My mum tells me that from the age of two, I used to point at the television and be really emphatic about it," Robb shared. "When I was eight, I took an acting class in Denver and I just loved it, and nothing made me happier, and I was with a bunch of adults, in an adult acting class!" Her passion for the profession at such an early age was enough to convince her parents to help her achieve her dream of major success on the silver screen.
She garnered her first major film appearances by age 12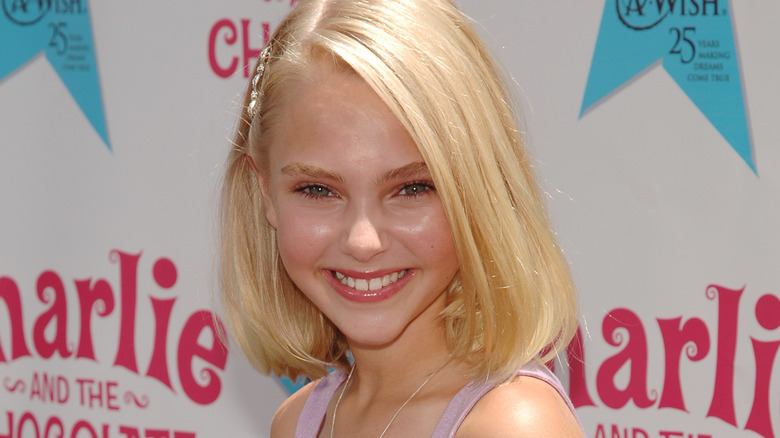 Jon Kopaloff/Getty Images
By the time she was 12 years old, AnnaSophia Robb landed not one, but two roles in major motion pictures. In 2005, she was cast as the lead in "Because of Winn Dixie," and later the same year, she starred as the iconic Violet Beauregarde alongside Johnny Depp and Freddie Highmore in Tim Burton's "Charlie and the Chocolate Factory." 
Robb recounted the pivotal year on her website, writing that after her initial trip to Los Angeles for commercial auditions, "The next time I came out to LA, one of the first auditions I had was for a movie called 'Because of Winn Dixie.' After three months going through the process, which included three auditions and a screen test, I had booked my first starring role in a major motion picture!" Her professional purpose and passion were realized at that moment, and she went on to blossom into one of Hollywood's most successful young stars of her generation in the years that followed.
Robb's poignant performance in Bridge to Terabithia cemented her stardom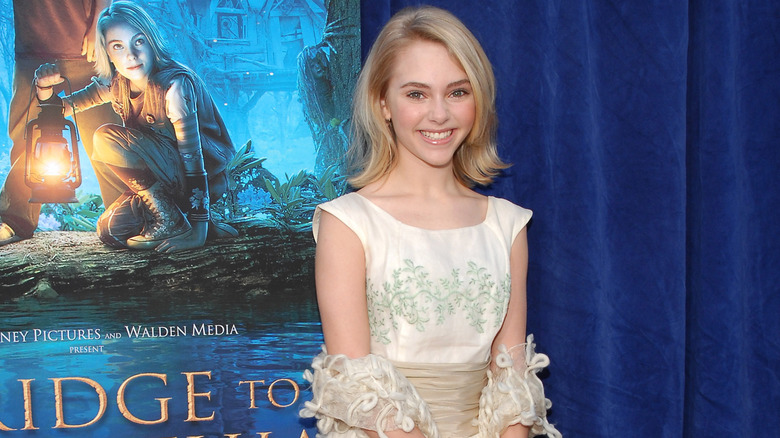 John Sciulli/Getty Images
In 2007, AnnaSophia Robb became a household name when she starred alongside Josh Hutcherson in the movie adaptation of "Bridge to Terabithia." Based on a fantasy novel by Katherine Paterson, Robb brought Leslie Burke to life on screen and received a number of awards and accolades for her performance. The film's producer, Lauren Levine, told MoviesOnline at the time that she was struck by the young actress and immediately knew that Robb was destined for the leading role. "It was just so clear in talking to her about all this fantasy that I was basically talking to Leslie, that she had that same kind of spark and magical presence," Levine explained. "She might be physically different from Leslie in the book, but the spirit of Leslie and the spirit of AnnaSophia are nearly identical. It was a match made in heaven."
Robb herself revealed the deep connection she had with "Bridge to Terabithia" during a conversation with the outlet, explaining, "I remember I would stay up late reading the book and then wake up and start reading again in the morning. It touched me in a way I hadn't been touched by a book before," she gushed. "I really loved the characters and all the imagination."
She celebrated major box office success with her next three films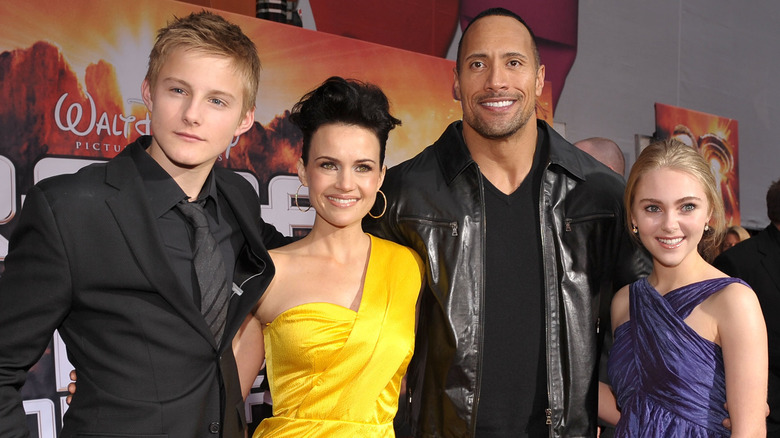 John Shearer/Getty Images
After her award-winning performance in "Bridge to Terabithia," AnnaSophia Robb's acting career took off. She went on to star alongside Hilary Swank in the 2007 horror film "The Reaping," followed by a role in 2008's limited theatrical release "Sleepwalking" with Charlize Theron and Woody Harrelson. Before 2008 was over, Robb also hit the big screen in "Jumper" alongside Rachel Bilson, Hayden Christensen, and Samuel L. Jackson. Her next project was Disney's 2009 movie, "Race to Witch Mountain," in which she appeared opposite Dwayne "The Rock" Johnson, Carla Gugino, and Alexander Ludwig. Two years later, Robb worked on "Soul Surfer" with Dennis Quaid and Helen Hunt, retelling the incredible true story of championship-winning surfer Bethany Hamilton overcoming a shark attack to return to her career as a professional wave-rider. 
By the time she was 17 years old, Robb had starred in seven films that made an absolute killing at the domestic and international box offices — a combined worldwide revenue of over $1 billion.
Bethany Hamilton raved about Robb's performance in Soul Surfer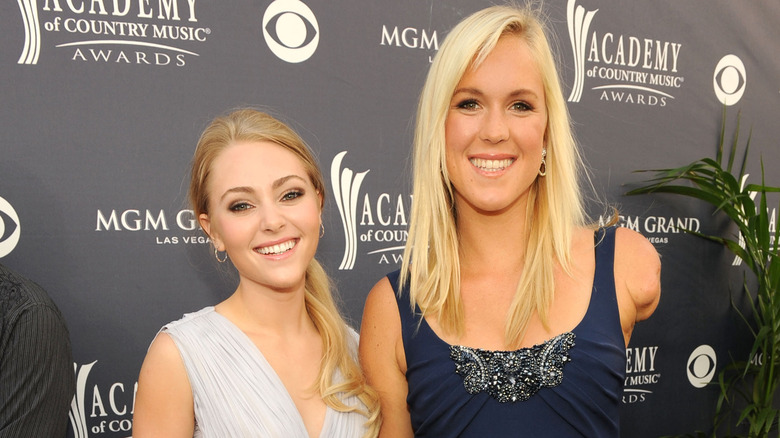 Frazer Harrison/acma2011/Getty Images
AnnaSophia Robb's passion for retelling true events on the big screen began with her leading role in "Soul Surfer," and Bethany Hamilton herself was thrilled with the actress' portrayal of her unique story. The professional surfer wrote a post for her blog about the accuracy of the movie, explaining that she and her family had a hand in developing the script to ensure the film was authentic. 
Additionally, the family spent a lot of time with the cast, Hamilton explained, so that the actors could "get to know us well and learn our mannerisms, lifestyles, values, and personalities." Hamilton also expressed that she was happy with how the stars ultimately depicted their roles. "AnnaSophia Robb especially did an incredible job at this," the pro surfer wrote. "She was constantly asking me questions on script details or my perspective on something — and I think she nailed it in the role!"
Robb nailed her first major TV role in The Carrie Diaries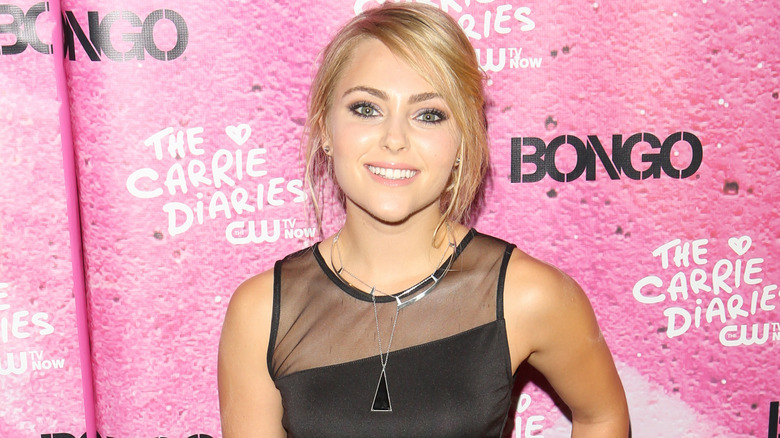 Charles Norfleet/Getty Images
Though AnnaSophia Robb had already made a number of television appearances alongside starring in movies — including guest roles in Nickelodeon's "Drake & Josh" and "Danny Phantom" — she hadn't yet been cast in a leading role for a TV series. She added that feather to her cap in 2013 when she signed on for "The Carrie Diaries," a CW spin-off of "Sex and the City" following a young Carrie Bradshaw's adventures in New York City. Shortly after the show debuted, the actress told Elle that playing Sarah Jessica Parker's iconic character "feels surreal, and I don't think I've quite processed it yet." 
Similar to "Bridge to Terabithia," Robb expressed a deep connection to the teenage Bradshaw in the prequel series. She told the magazine, "Carrie lives a dual life in the show, and I definitely felt that way in high school, balancing work and life as a student."
She earned her undergraduate degree at New York University while maintaining her acting career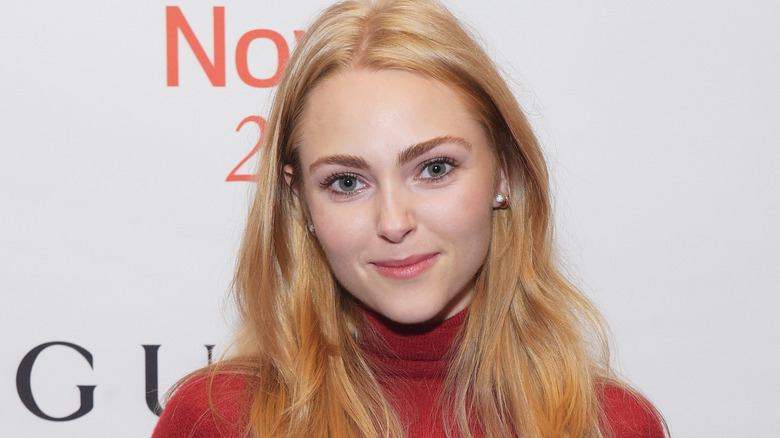 Jason Kempin/Getty Images
AnnaSophia Robb continued to balance her career as an actress with her ambitions as a student after she graduated high school in 2012. Robb enrolled in New York University in 2014 to pursue an undergraduate degree, and during her first semester, she explained the reverence she's always had for education in an interview with CBS. "It's something I get really excited about," the actress began. "I love going to class, reading articles. I know I can do that by myself, but there's something special about a classroom. When you're in school, you're around a group of people and you manage to share similar interests ... I just like being surrounded by a diverse community," she explained.
Robb decided to pursue her college degree after "The Carrie Diaries" ran its final season in the spring of 2014. Though she wasn't starring in a television production when she began school, Robb did continue working on various film projects during her freshman year and throughout her undergraduate career. While she focused on settling into life as a college student during her first semester at NYU, she told CBS, "I'm not going to quit acting. I'm just going to school to become a better actress and become a better human being."
Robb worked closely with Reese Witherspoon on Little Fires Everywhere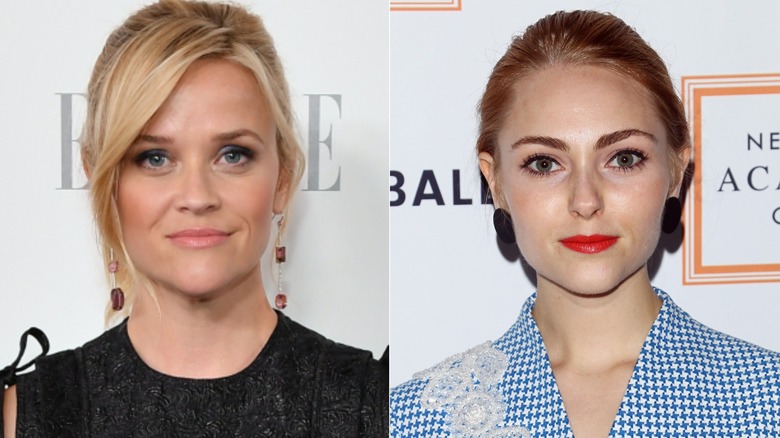 Neilson Barnard & Jim Spellman/Getty
After finishing college, AnnaSophia Robb returned to TV with a role in the Civil War-era PBS production, "Mercy Street," followed by a performance alongside Patricia Arquette and Joey King in Hulu's explosive mini-series, "The Act." The actress' next television project marked a significant accomplishment in her career: In 2020, she got to work with one of her idols on an adaptation of a book she loved. Robb signed on to be a part of Hulu's TV adaptation of "Little Fires Everywhere" by Celeste Ng, and she worked closely with Reese Witherspoon to bring the past and present versions of their shared character to life.
The actress told Hunger TV how much she admires Witherspoon, calling their collaboration a professional dream come true. "She is such a game-changer and such a hero of mine," Robb said. "There were so many women on set, I was able to shadow Reese and see all these women collaborate and I felt very empowered in terms of asking questions." During an interview with Elle, Robb detailed the intricacies of their relationship on set, saying of Witherspoon, "I spent a lot of time watching her movements and character choices. I would close my eyes and listen." She added that growing up watching Witherspoon on screen helped her nail the actress' speech patterns.
The actress especially enjoys portraying true events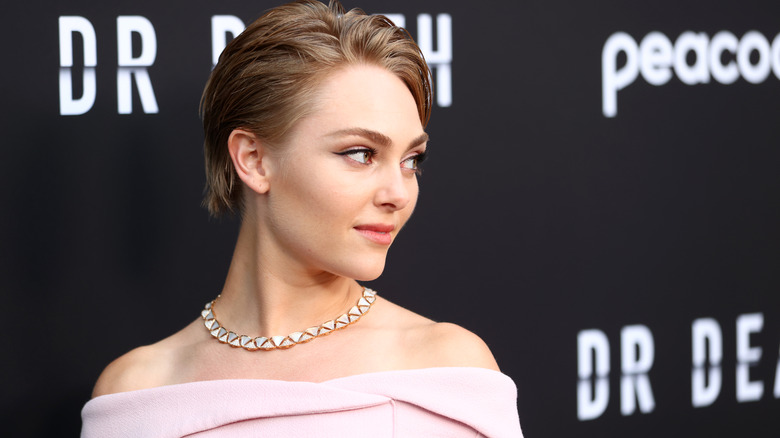 Matt Winkelmeyer/Getty Images
AnnaSophia Robb has a special place in her heart for projects that recount true stories. In 2021, she told Rose & Ivy, "I love playing real people, it's such an honor and I take it very seriously." The actress explained, "I love it because if I can pick their brains and try to get to know them [I can] connect to [their] spirit — what their essence is." Robb was coming off the heels of her role as District Attorney Michelle Shugart in "Dr. Death," a Peacock mini-series in which she starred alongside Joshua Jackson, Alec Baldwin, and Christian Slater. The series told the true story of a surgeon who was taken to court for the alarming number of patients who ended up either maimed or deceased after an operation under his knife. 
Just before shooting the Peacock series, Robb starred in "Lansky," a film chronicling the true story of notorious mob boss Meyer Lansky. Of course, a decade prior to both of these television and film projects, the actress' role in "Soul Surfer" was the match that lit her fiery passion for recreating real-life stories.
Robb is more concerned about connecting with a script than chasing major roles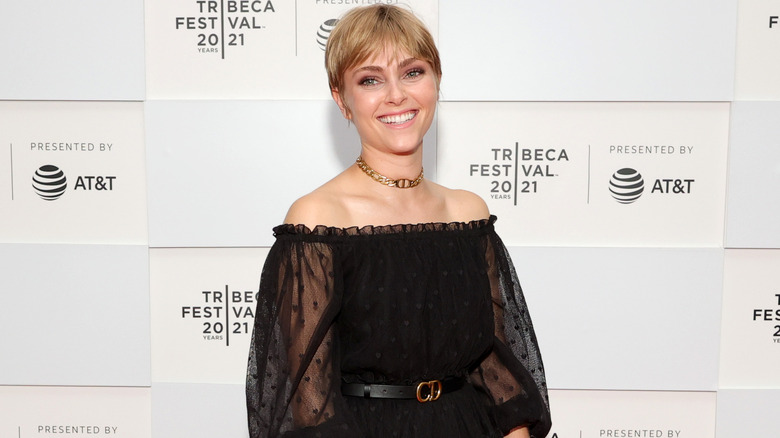 Dia Dipasupil/Getty Images
AnnaSophia Robb has plenty of major acting credits to her name, but she's also starred in quite a few lower-profile projects — and she's totally okay with that. The actress told Elle that she's far more invested in feeling a connection with a potential role than eager to see her name in lights. "Everything starts with a great script," Robb explained. "I don't even care if it's a ginormous role as long as there's something to bite into and something that feels different — something I haven't necessarily seen before or tried before." 
She added that her interest is even peaked by unlikeable characters and scripts that spark conversation around what's considered societally acceptable behavior: A favorite example she referenced was a 2020 horror production titled "The Expecting" in which she portrayed a pregnant woman who descends into mental delirium. 
Charlize Theron left a lasting impression on her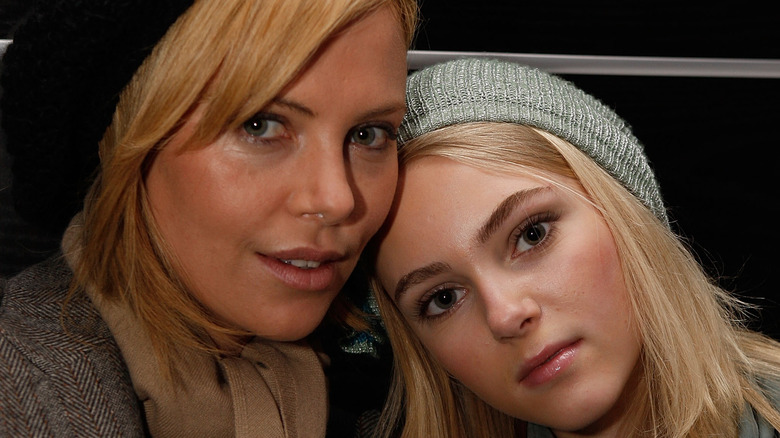 Frazer Harrison/Getty Images
Over a decade after the 2005 premiere of "Sleepwalking," AnnaSophia Robb revealed the scope of her co-star Charlize Theron's impact on her career and personhood. She told Hunger TV in 2020, "I worked with Charlize Theron when I was 12, and she was such a team player. We were filming in Saskatchewan. And she was out there the whole time with the crew, not sitting behind some heater," Robb recalled. She mentioned additional cues she picked up from working with Theron, sharing, "I've learned that being on time is super important. It just affects everyone. And being respectful of the crew. And... know your lines!"
The 2008 project ended up being a pivotal moment in the actress' career. In addition to the environment of the "very intimate and very indie" set, Robb explained, "[Theron] was such a powerhouse in the way that she produced it and was so involved. I felt very empowered [by her] and that was a real turning point for me."
Outside of being an incredibly famous actress, she's quite relatable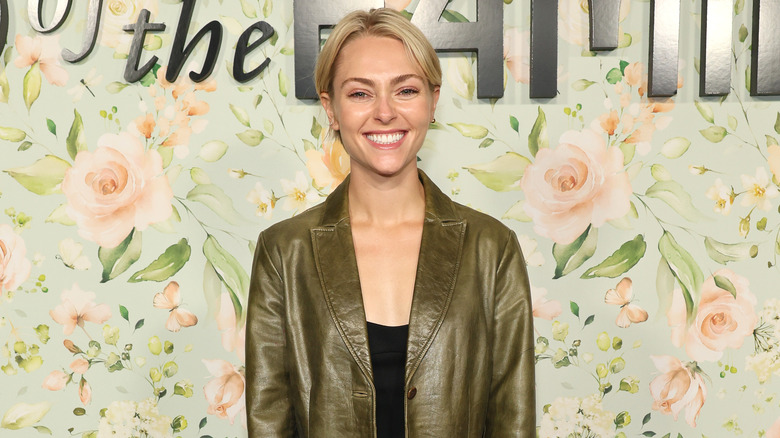 Dia Dipasupil/Getty Images
AnnaSophia Robb has always exuded a down-to-earth presence, from her "Bridge to Terabithia" fangirl days to her desire to pursue a degree while maintaining an incredibly successful career as an actress. Her 2020 interview with Hunger TV, in the midst of the COVID pandemic and lockdown, emphasized just how relatable she is outside of her high-profile profession. 
Opening up about how she likes to decompress, Robb shared, "I have been meditating, which I enjoy quite a bit! I do embroidery; I read; I like to watch movies." She continued, "I am not a very good cook but I do enjoy it. I hang out with my friends a lot." The star also opened up about a few interests that overlap with her job, telling the outlet, "I'm looking to produce, so I am trying to read books. In New York, my hobby would be going to the theatre." 
In 2022, Robb married her boyfriend of 5 years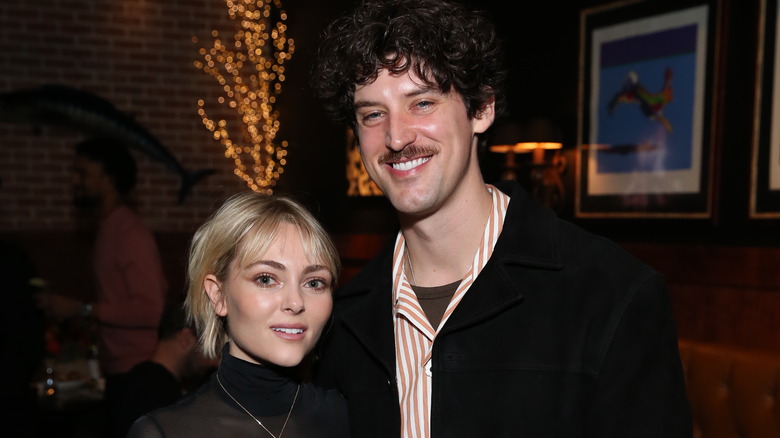 Rob Kim/Getty Images
After four years of dating and a year-long engagement, AnnaSophia Robb tied the knot with her longtime partner, Trevor Paul. Their story is one straight out of a romance novel — the two met at a Brooklyn café while seated near one another, each with a book in hand. They struck up a brief conversation about what they were reading: "It was 'The Genealogy of Morals' for me — I was in college — and 'Harry Potter and the Sorcerer's Stone' for Trevor," Robb told Vogue. But they ultimately left the coffee shop as two strangers who enjoyed a friendly chat. 
The following evening, fate brought them back together as the actress exited the subway as her pre-law beau was waiting for his roommate at Robb's stop. Then, in an almost comically romantic moment, rain began to fall just as they made eye contact. They gathered under the shelter of a bodega and exchanged phone numbers, and the rest is history. "It was one of those kismet New York moments," Robb gushed.
After getting engaged in Amsterdam in August 2021, the couple exchanged their vows in September 2022 during an enchanting countryside wedding in upstate New York. Robb and Paul's nuptials were just as swoon-worthy as their meet-cute, with the actress telling Vogue that the weekend was a "joyful bubble in time that we'll carry with us always."
How the actress envisions her future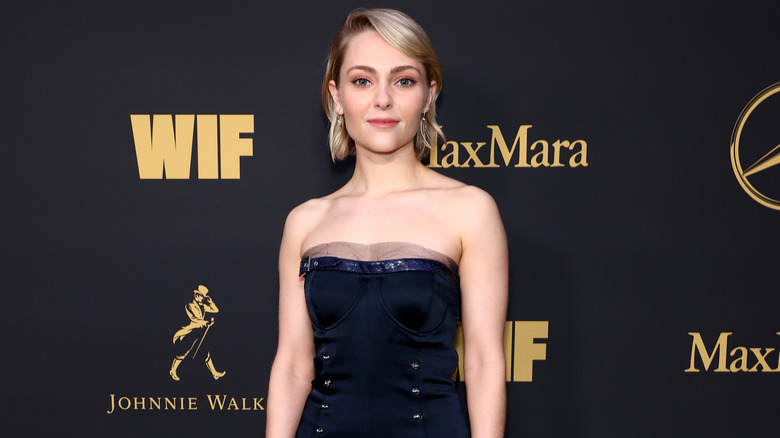 Arturo Holmes/Getty Images
So what's next for the child star turned veteran actress? In a 2019 interview with L'Officiel, Robb speculated that her life 10 years from now wouldn't look all that different. Answering the loaded question, she mused, "I would say [I'll be] continuing to do what I'm doing now. I think I've met so many wonderful people in school as well, and so hopefully I'll be making projects with my friends and producing films and directing. And, I mean, hopefully, I'll be having a family," she added.
Robb's acting credits will undoubtedly continue expanding, with two upcoming projects known to be in the works. She will star alongside Don Johnson and James Cromwell in Netflix's "Rebel Ridge," which is in post-production as of July 2023. In February 2023, she was announced as part of the cast for "Thelma," another true story retelling with heavy hitters Kathy Bates, John Malkovich, and Tim Blake Nelson included in the lineup.