DAYS' Drake Hogestyn And Deidre Hall On How 'Jarlena' Is Still Going Strong After All These Years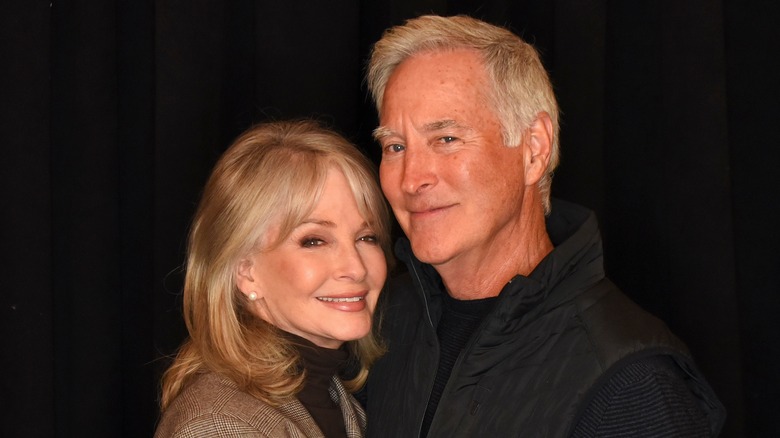 Michael Mattes/Shutterstock
"Days of Our Lives" fans will be hard-pressed to find a better couple than John Black (Drake Hogestyn) and Marlena Evans (Deidre Hall). The pairing has been one of the most popular and beloved in the soap opera's history and ranks up there with the likes of Bo (Peter Reckell) and Hope Brady (Kristian Alfonso) and Steve (Stephen Nichols) and Kayla Johnson (Mary Beth Evans). John and Marlena are an iconic daytime super couple, and they've shared so many memorable moments over the years, viewers likely can't narrow down their favorites, and they're still going strong decades later.
Hogestyn first joined the sudser in the mid-1980s when he was revealed to be an amnesiac who believed he was Marlena's presumed-dead husband, Roman Brady (Josh Taylor). John and Marlena forged a bond during that time; and, when the real Roman returned to Salem, it was too late. The couple had fallen deeply in love; and, although Marlena tried to reconnect with Roman, it was clear that John was the love of her life. They went on to blend their families and even welcome a daughter of their own, Belle Black (Martha Madison).
While it's been a rocky road for the couple through the decades, Hogestyn and Hall have never faltered in the eyes of viewers.
Deidre Hall and Drake Hogestyn have great chemistry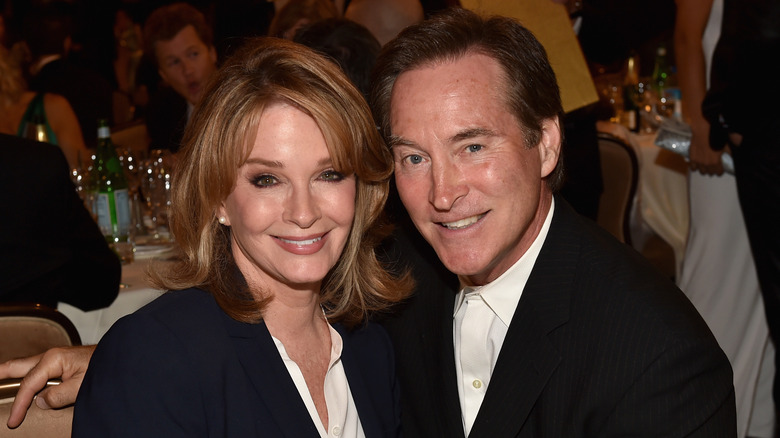 Alberto E. Rodriguez/Getty Images
During an interview with Soap Opera Digest, Deidre Hall and Drake Hogestyn opened up about their characters' long history together. Hogestyn admitted that he leans on Hall in their scenes and for the confidence to step in front of the camera and know that fans are liking what they see, remembering a time when Hall praised his impact on fans. "I thought that was really amazing and I actually took some solace in that. It made me feel a little more comfortable," he told the publication.
Meanwhile, Hogestyn says that one secret to John Black and Marlena Evans' success is their chemistry. "There's a playfulness, there's affection on both parts that combine and make them stronger," he explained. "I think John and Marlena epitomize sacrifice to each other and overcoming all of the obstacles that every couple faces every single day. We don't take that responsibility lightly."
In addition, Hall says that the fact that John and Marlena are likable characters helped launch their pairing, despite the fact that fans were originally against it as they wanted Marlena and Roman together. Over the years, the sudser has made it clear that while Roman has remained part of Marlena's life, John is truly her one great love.
John and Marlena's relationship is important to the actors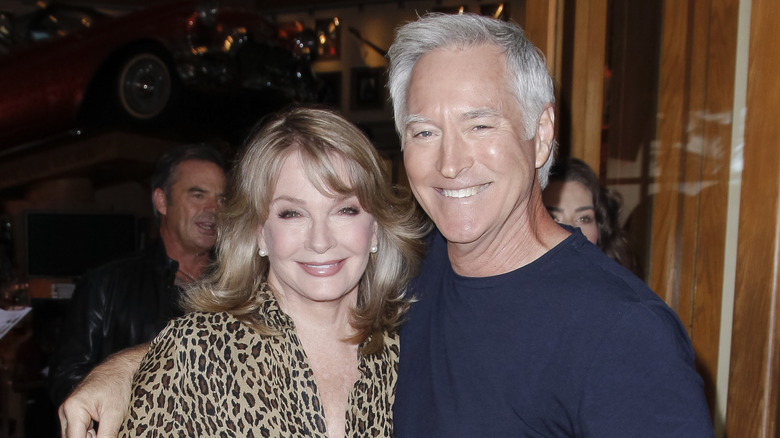 Tibrina Hobson/Getty Images
While "Days of Our Lives" viewers have witnessed plenty of drama with John Black and Marlena Evans, the couple has also given fans some of the most memorable love scenes as well. Since they've been working together for so long, Deidre Hall admitted that even after times that she and Drake Hogestyn are torn apart in Salem, they never have a problem getting right back into the romance of their characters. "I hadn't kissed Drake Hogestyn for two-and-a-half years until we recently shot this scene, and it was like nothing had ever changed," Hall previously told Mac Engel. "It was actors doing their job. It all comes back fairly quickly.
For his part, Hogestyn told Soaps, "John and Marlena are setting the tone for what a relationship can be. There are chinks in the armor, but the bottom line is they're a comfort and setting an example," he revealed.
It's clear that Hall and Hogestyn have a deep connection that has allowed them to portray John and Marlena's love story so flawlessly throughout the years, and fans still can't get enough of the iconic super couple all these years later.