The View Co-Hosts Are Mourning A Heartbreaking Loss
"The View" is known for its roundtable discussions by a diverse group of women over hot topics in the news. Sometimes, the discussions veer into downright disagreements between the panel of co-hosts, and there have definitely been a number of times that arguments on "The View" went too far. However, there is one thing that unites many of the co-hosts and staffers from ABC's "The View" this week, and that's mourning the death of their producer Bill Geddie. Barbara Walters co-created "The View" along with Geddie in 1997, and he stayed on as an executive producer through 2014.
On July 21, Geddie's death was confirmed on the Instagram page for the show. Along with a picture of Geddie, the caption read, in part: "'The View' wouldn't exist without Bill Geddie. 'He was a big deal in TV, but at home he was an even 'bigger than life; husband and dad,' his family said in a statement. Our love goes out to his wife Barbara and their two daughters, Allison and Lauren." Joy Behar and Sunny Hostin, both co-hosts from the show, also have posted on social media about the loss, while others from the show are surely mourning his passing as well.
Bill Geddie is remembered for his humor and support of others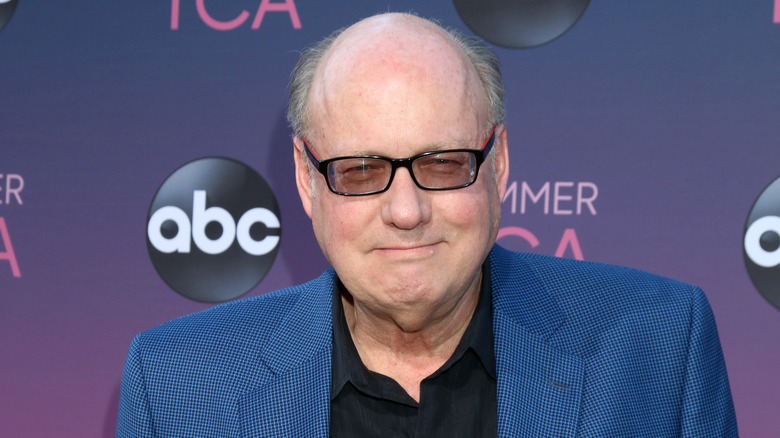 Kathy Hutchins/Shutterstock
Sunny Hostin posted on Twitter about the support she got from Bill Geddie. She referred to him as her "mentor," saying, "Bill was the 1st person to believe that I could be a national talk show host. He told me after an audition for 'The View' 'you were sitting there watching the show instead of being on the show. Lean in like I know you can.'" Clearly, his advice worked; Hostin has been a co-host on "The View" since 2014.
Joy Behar, who has been a co-host on and off since 1997, tweeted: "We are saddened by the sudden death of Bill Geddie. As a producer, he kept us together and was very loyal to his staff. Bill loved comedy and plenty of laughs not to mention a good cigar. I'm forever grateful to him and Barbara [Walters] for the opportunity to be on 'The View.'"
Geddie's daughter Allison Geddie echoed Behar's sentiments about her dad's love of comedy in a statement to People, saying: "My father was the greatest man I knew. He was an upbeat guy who was always cracking a joke. [...] Everything he touched turned to gold." Along with co-creating "The View" with Walters, Geddie worked with her production company for more than two decades, and was an executive producer for "Tamron Hall" on ABC. He'll obviously be missed very much by his actual family as well as his work family.