Royal Expert Predicts How Prince William Will Respond To Harry's Reported Call For A Truce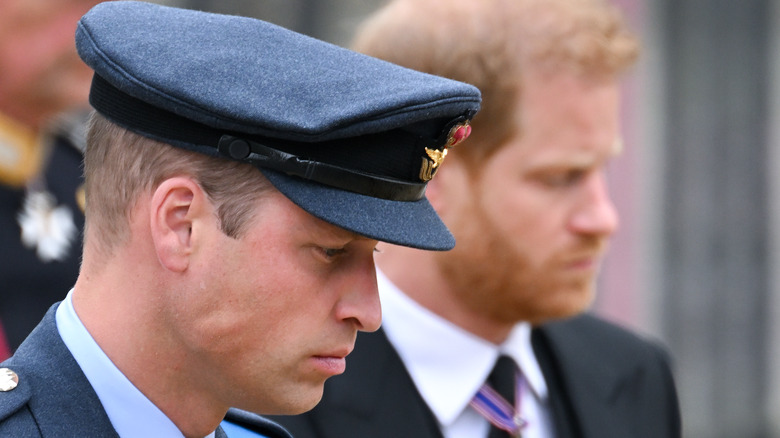 Karwai Tang/Getty Images
Anyone who has been even tangentially following the goings on of the British Royal Family is likely aware of the drama between Prince Harry, Duke of Sussex and his older brother William, Prince of Wales. Since Harry and his wife Meghan Markle stepped down as working royals and moved to the United States, the couple has released public statement after public statement that accused Harry's relatives of everything from racism to violence. 
Countless unflattering revelations about the inner workings of the royals have been shared publicly by Harry and Meghan in their 2021 interview with Oprah, in their more recent Netflix docuseries "Harry and Meghan," and in Harry's tell-all memoir "Spare." In light of all of this, Harry and William have, for the most part, kept a safe distance from each other, even at major events like the coronation of their father King Charles III this past spring. 
Now, a royal expert has weighed in on whether or not William is likely to accept the olive branch that Harry has reportedly tried to offer his older brother.   
How William may respond to Harry's peace offering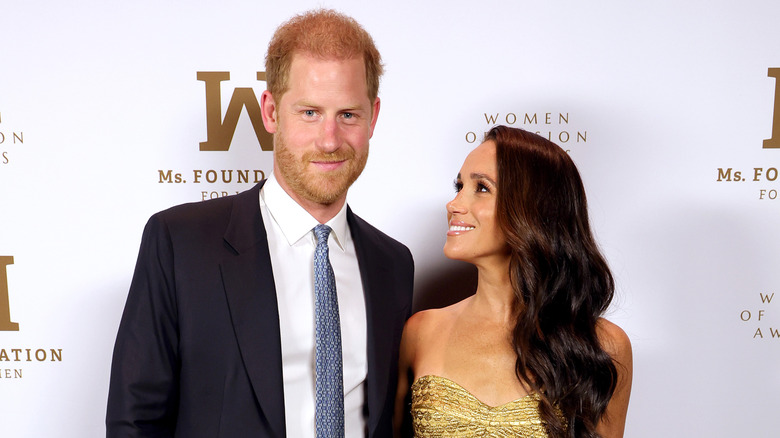 Kevin Mazur/Getty Images
Earlier this month, an unnamed source close to the royals claimed to In Touch that Prince Harry has actually called his older brother Prince William to make amends, even suggesting that he and Meghan would be open to returning to London, perhaps even as working royals. The source also claimed that Harry has broached the subject of returning, to some degree, to royal life with his wife. 
Royal biographer Tom Bower, however, doesn't believe that William and Catherine, Prince and Princess of Wales, are likely to be open to the idea of Harry retaking his place in the firm. Bower told OK! Magazine, "I think Harry's offer will ultimately be rejected. I doubt William and Kate can forgive Harry. I don't think he can come back — he's caused so much damage to the family and the concern now is that if he does return, he could well damage it even further."
Considering all of these reports are second-hand, only time will tell whether Harry truly does have an intention to return to London, and whether or how William will receive his brother in the event that that does come to pass.