The Untold Truth Of Gypsy Sisters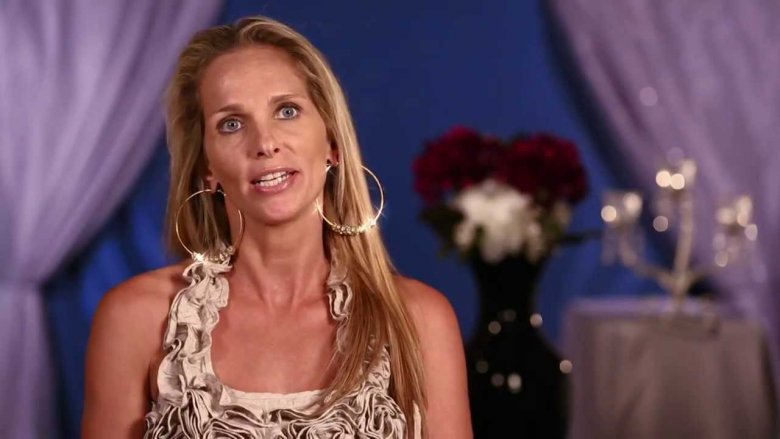 TLC
It's true — fans of the now-defunct TLC series My Big Fat American Gypsy Wedding knew the families the show focused on could get a bit rowdy. But no one could have prepared for the hard-partying, hard-headed women who starred in the colorful series' spinoff.
Ready or not, though, they were coming. In 2013, the aptly titled Gypsy Sisters debuted, introducing the world to a unique group of Romanichal women: Mellie Stanley, Nettie Stanley, JoAnn Wells, Kayla Williams, and Annie Johnston — along with their friends, family, and enemies. And, suffice it to say, these women made an impression.
Although the series only lasted four seasons, the antics of Mellie, Nettie, and the rest of the ladies of Martinsburg, West Virginia, aren't likely to fade from fans' memories anytime soon. And, if the rumors of a reunion show that pop up every few years come true, Gypsy Sisters (or some incarnation of it) may even manage to contribute a few more iconic reality TV moments.
Keep reading to find out some behind-the-scenes secrets that could only come from Gypsy Sisters — along with a few updates on what they're doing now. 
Gypsy Sisters started because of a brawl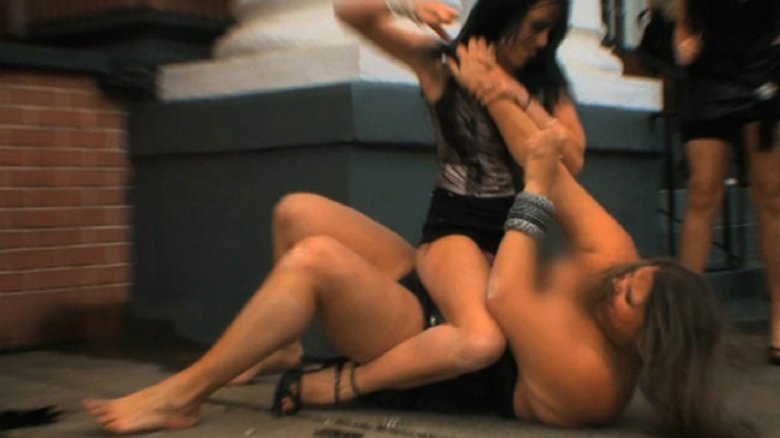 TLC
It may not be a well-known fact, but it likely won't be the most surprising either — Gypsy Sisters came to be thanks to a brawl. If you were a fan of the show, you're probably thinking, "Which one?" And if you were a fan of My Big Fat American Gypsy Wedding, you may have seen it and not realized you were witnessing the gypsy sisters' big break.
Referring to the original series as Gypsy Brides US in an interview with Secret TV Club, Nettie Stanley described an explosive onscreen fight that occurred prior to Gypsy Sisters. "That's when Mellie fought the bride's cousin on the courtroom steps, when they got married," Stanley said, explaining it was her own son's wedding, and she still refused to go because of her dislike for the bride.
"Mellie was in a pair of four-inch hells [sp] and Divon [the bride's cousin] was waiting there for her with her heels off, getting ready to fight Mellie, but the Lord was with Mellie because she kicked her a**," said Nettie.
So, really, is it any wonder the Stanley sisters and their cousins soon after got a spinoff? 
They love each other — even when they're punching each other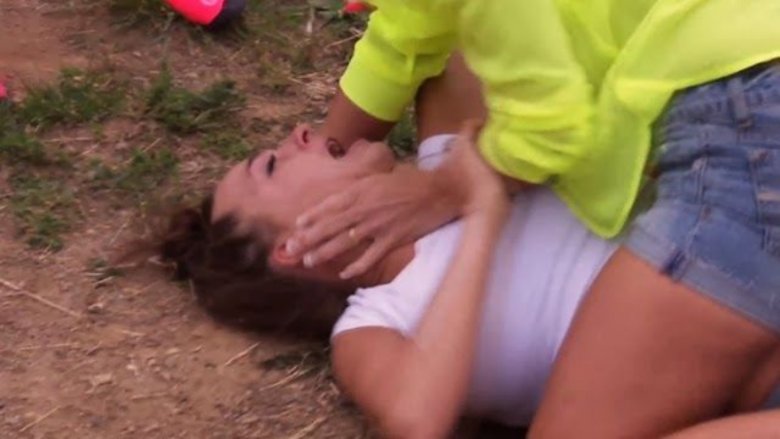 Speaking of fights, the women of Gypsy Sisters really got into it during Season 2 — to the point that it was unclear whether they would even make nice again. In particular, Kayla Williams and Nettie Stanley clashed hard both verbally and physically.
But in a 2014 interview with Channel Guide magazine ahead of Season 3, Stanley insisted that even violent disagreements couldn't change the way the women feel about each other. "I definitely want people to see that no matter how much you fight, no matter how much arguing you do or whatever goes on, you can still love and there is nothing to stop you from overcoming the bad things that happened. A family's love is a big bond and a gypsy family's bond is so big and enormous, that there is nothing too big to destroy that bond," said Stanley.
So, obvious spoiler alert: Williams and Stanley worked out their differences throughout the filming of the third season, and all was right in the Gypsy Sisters world for a brief moment. 
Mellie's beloved son was a drunken mistake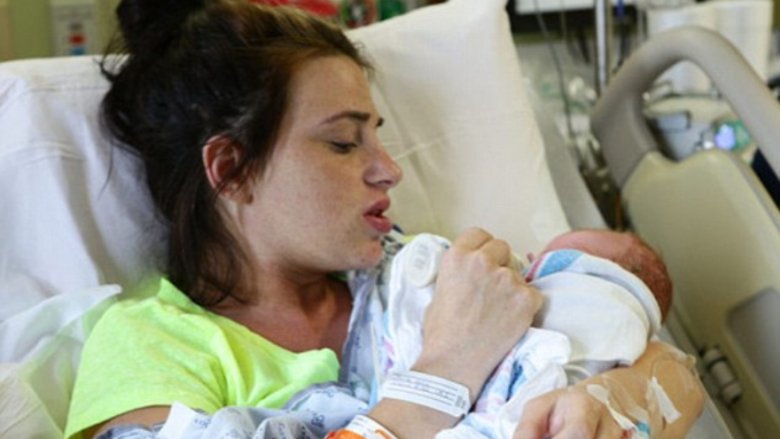 TLC
In 2013, the same year Gypsy Sisters premiered, then-24-year-old Mellie Stanley (also known as the "black sheep" of the family for her wild ways) surprised everyone by getting pregnant and giving birth. Everyone — including herself.
"I didn't plan on having a baby, but it was one drunk night, and I got pregnant," Stanley told RadarOnline.com. And although she was certainly known for her hard-partying ways, the TLC star told the outlet that she had turned over a new leaf. 
And while that may not have turned out to be entirely true (keep reading!), no one can deny Stanley's love for her son, Richard Joe Whetzel. Accidental or otherwise, she considered the child a turning point in her life. When asked by Carl's Jukebox the following year what the most satisfying part of the show was, Stanley cited her little boy, saying, "The time that it gives me to spend with Little Richard and the rest of my drama filled crazy family! But most importantly, I am in a better situation to take care of myself and Lil Richard!" 
Nettie suffered a devastating loss
While the women of Gypsy Sisters worked through some difficulties on the show, their issues were largely your garden variety reality TV version: arguments over love interests, catfighting, backstabbing, and the like. However, true tragedy touched the women in 2015 when Nettie Stanley's 22-year-old stepson died.
Per TMZ, Rocky Stanley — who didn't appear on the show with Stanley or her husband, Rocky's father — was stabbed to death in the parking lot of a YMCA in Tennessee. Apparently, a fight broke out during a basketball game, at which time Rocky was attacked. Despite being rushed to the hospital, he succumbed to his wounds shortly after.
In a statement issued at the time of Rock's death, TLC expressed their condolences. "Our thoughts are with the Stanley family after this unthinkable tragedy," the statement said, also underscoring that the network would work around the family's needs as far as production of the show went.
A suspect turned himself into the police and was arrested for the first-degree murder of Rocky, but he was later found not guilty. 
These ladies take couponing to the extreme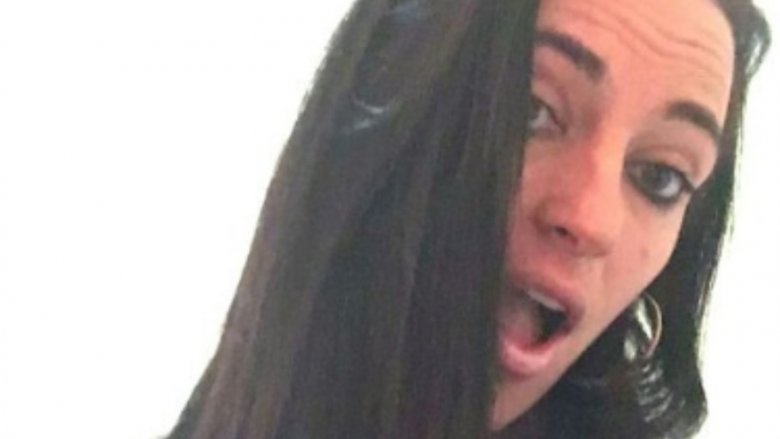 Instagram
Mellie Stanley may have been the self-proclaimed black sheep of the family, but JoAnn Wells turned out to be quite the blight for TLC in 2014. Per TMZ, police picked up Wells in North Carolina when she was busted for a scheme that allowed her to steal over $14,000 from a Target.
How? Allegedly, Wells recruited two cashiers to become part of a fraud to scan fake bar codes on everything from merchandise to cashed gift cards. The women were supposedly set to receive a cut of the profit from Wells. Wells was later released on bail.
Unfortunately, that wouldn't be the last time one of the Gypsy Sisters ladies landed on the wrong side of the law. In 2018, several years after the end of the show, Mellie Stanley was arrested in Indiana for crimes she allegedly committed in Tennessee. The charges included seven counts of felony criminal simulation for essentially creating fake coupons (sound familiar?)
Stanley was also released, but TMZ reported in March 2018 that authorities suspect she is part of an organized counterfeit coupon theft ring that operates in at least four other states, and that she had been arrested in 2017 for a similar crime in Kentucky. 
Kayla started her own clothing line... sort of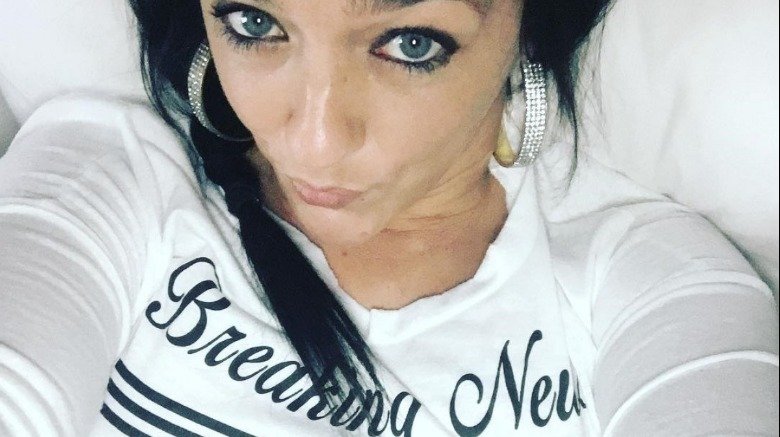 Instagram
Becoming reality TV sensations allowed the women of Gypsy Sisters to pursue dreams they never knew they had and, for Kayla Williams, that dream was fashion. While it doesn't appear to have lasted, the one-time mompreneur developed her own line of clothing called #GypsyliciousByKayla.
"I am REALLY excited about this new project!" she told Carl's Jukebox blog in 2014. "It's still pretty new to me and I'm still learning my way! But it's definitely coming along! I am involved 100% with all the designing and the whole nine yards! But to order for now you just have to get in touch with my manager Dustin!"
The former website for the clothing line is no longer active, and Williams' last post pertaining to the line appears to have been at the end of 2014. But, hey, you win some you lose some, right? At least Williams put herself out there. 
Nettie really was the mama hen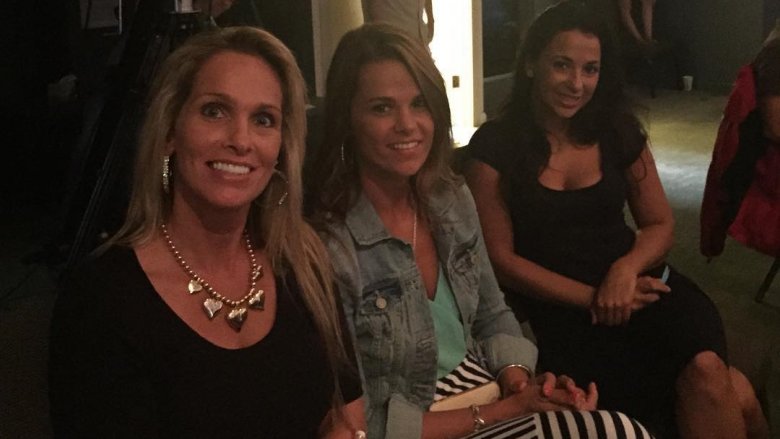 Instagram
Nettie Stanley certainly was never one to mince words on the series. But despite her temper, this mama-of-nine seemed to be the person everyone depended on in a crisis. In fact, numerous references were made while the show was on air to the fact that Stanley practically raised her younger sister Mellie. If Mellie was the black sheep, Stanley was the mother hen.
In a 2014 interview with the My Makeup Bag Baby blog, Stanley admitted she runs a tight ship. When the fact that she serves as a safe haven for the family came up, Stanley joked, "Only the normal ones, there's a lot of people who don't like to be with me!"
Apparently, Stanley doesn't mess around when it comes to the house rules. "You know, I have an 11 o'clock curfew and I don't allow alcohol in my house — my own husband can't drink alcohol in my house," she revealed. "But if they want free rent, a place to live with family, if they need help, I'm here. If they don't want to abide by my rules, then go. Follow the rules, or if not, I tried to help you, sorry." 
The show may have ended for a tragic reason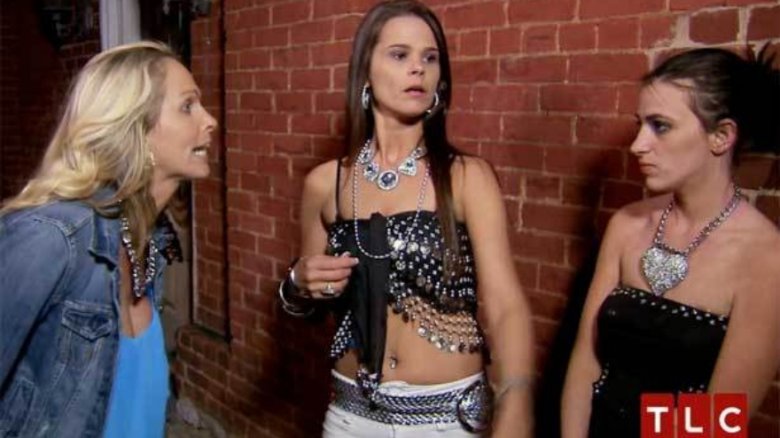 TLC
Here's where things get really dicey. When Gypsy Sisters went off the air, the "official" story was that low ratings were to blame. However, many fans came to believe that the show was canceled in light of a truly awful event related to star Mellie Stanley.
In July 2015, TMZ reported that Stanley and her husband, Randall Scott Vuncannon (who goes by Skott Vuncannon), had gotten into a heated argument. According to documents obtained by TMZ, police were called out to the home, where they found Stanley "beat up in the street." She allegedly told officers of her small puppy at the time that Vuncannon, in a fit of rage, "went crazy, picked up the dog and slung her across the kitchen as hard as he could." Inside, police found the dead body of the small dog.
Although they were quickly deleted, several gossip outlets captured screen grabs of social media posts by Stanley seemingly confirming Vuncannon had killed the puppy. Journal News would later report that Vuncannon had been arraigned and charged with a felony count of animal cruelty causing death (via Starcasm). 
Gypsy Sisters, the sequel?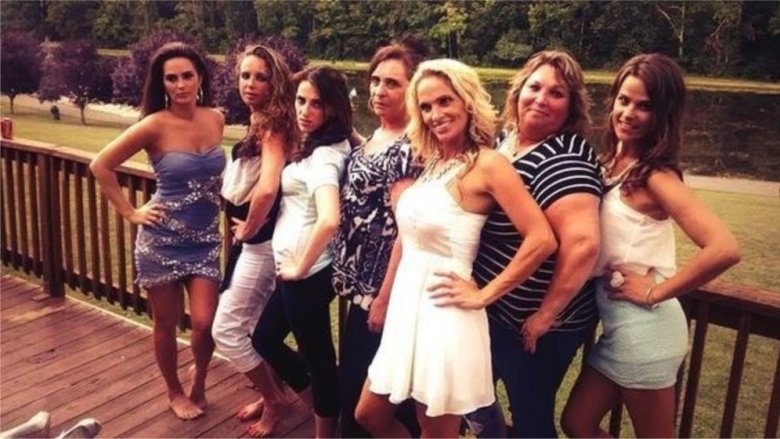 Instagram
Was that a glimmer of hope we felt ripple through the collective Gypsy Sisters fandom in 2017? Probably, and for good reason. In January, Nettie Stanley took to Facebook to share a screengrab of a private conversation between herself and Kirsty Smith, a producer for a company called Firecracker Films (via Starcasm).
In the convo, Smith tells Stanley that her execs are "wanting to move forward in possibly getting you your own show." She also said she was not meeting with any of the other Gypsy Sisters stars. Per Starcasm, Stanley's post came in response to prior comments from Mellie Stanley insisting producers wanted all the stars, but that none of the rest of the women were interested. 
Nettie Stanley reportedly also posted a scathing (and since deleted) update on the status of the Gypsy Sisters women on Jan. 1, 2017, saying among other things that she would be "divorcing" her sisters for good.