What You Never Knew About Kourtney Kardashian's Lifestyle Brand, Poosh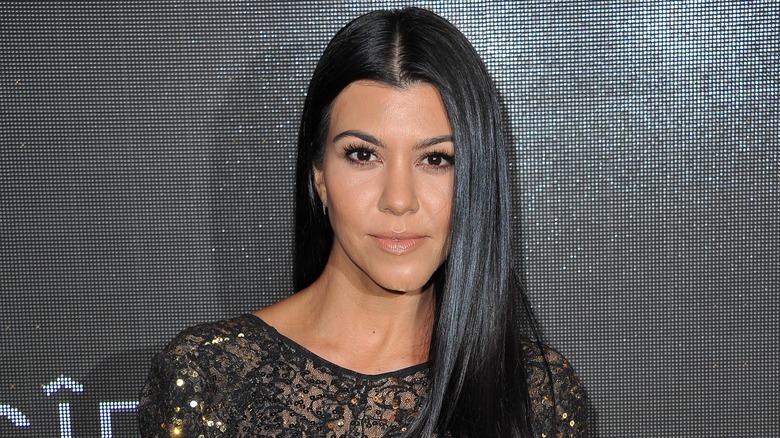 Allen Berezovsky/Getty Images
Kourtney Kardashian may be the oldest Kardashian sister, but she's also the founder of her very own lifestyle company called Poosh. Kardashian launched the brand to explore her passion and help others, revealing on the official website that she was constantly being asked how she maintained her healthy lifestyle while also raising children, working, and having a social life. "I get endless questions about food, kids, beauty, and fashion, so I decided to create Poosh, a curated experience and a destination for modern living," Kardashian says. Of course, there's so much more to know about the brand.
Kardashian went on to reveal that she launched Poosh because she felt she could add something that was missing in the healthy lifestyle space. The brand covers everything from relationships and sexuality to diet, exercise, fashion, parenting, mental health, and more. "The 'all or nothing' approach is antiquated," the website reads. "The very essence of healthy living is moderation. Healthy living is a mindset, and Poosh explores how the modern woman is able to achieve just this."
While many fans know that Kardashian is the brains behind Poosh, they might not know just how she came to launch the brand.
Poosh is named after Kourtney's daughter Penelope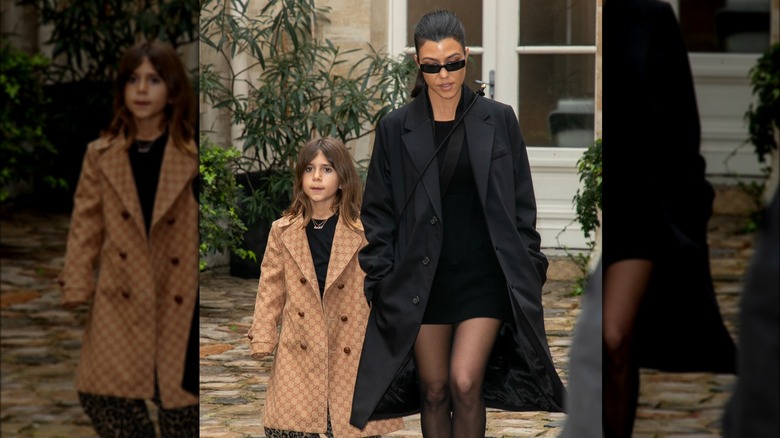 Marc Piasecki/Getty Images
When it comes to Kourtney Kardashian's lifestyle brand, Poosh, it's a family affair. The eldest Kardashian sister opted to name her company Poosh after her only daughter Penelope, whom she shares with former boyfriend Scott Disick. The pair's daughter has been nicknamed Poosh, and it seems that she wanted to include her little girl in her brand. 
It appears that Kardashian may want to leave a legacy for her children, including her daughter Penelope, by sharing her ideas, thoughts, and tips for being a well-rounded, modern woman that absolutely can have it all, whatever that may mean to them. "The modern woman, in my opinion, is somebody who cares about the planet, cares about what we're putting in our bodies from the inside out, and just doing our best without feeling judged for not being perfect," Kardashian told Women's Wear Daily. She added, "Just because we care about those things or want to be eating healthy or living a certain lifestyle, you can still be cool and sexy and have it all. I don't want it to feel judgmental, just really like a conversation."
Kourtney Kardashian collaborated with Gwyneth Paltrow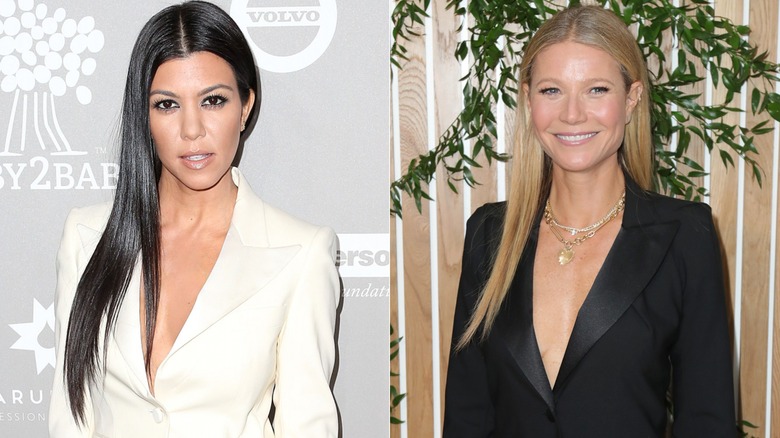 Leon Bennett & Frederick M. Brown/Getty
Kourtney Kardashian's Poosh has a very similar vibe to Gwyneth Paltrow's lifestyle brand GOOP, which is wildly popular. The two women even met to discuss their brands and bonded over their love for healthy lifestyles, their blended families, and more. Of course, the interaction was filmed for the Poosh founder's Hulu reality series "The Kardashians." The pair agreed that there is room for everyone in the lifestyle industry, and even worked on a candle collaboration together. "I think it's such a cool opportunity for two females to come together," Paltrow said (via Glamour).
Later, Kardashian opened up about the encounter for the confessional cameras on the reality show. "Gwyneth Paltrow has a similar healthy lifestyle and we both are in the wellness space and so I'm thinking of doing this collaboration between Poosh and Goop, which is Gwyneth Paltrow's health and wellness brand," she said, per The Daily Mail. "This year I've really been focusing on growing the business. Doing this collab with Poosh and Goop is definitely a step in the right direction," she added.
While many members of Kardashian's family are health conscious, she's proven to be the one who has focused most on clean living and creating her ultimate lifestyle, which she can now share with her fans while inspiring them to do the same.