Meet Jill Zarin's Boyfriend, Gary Brody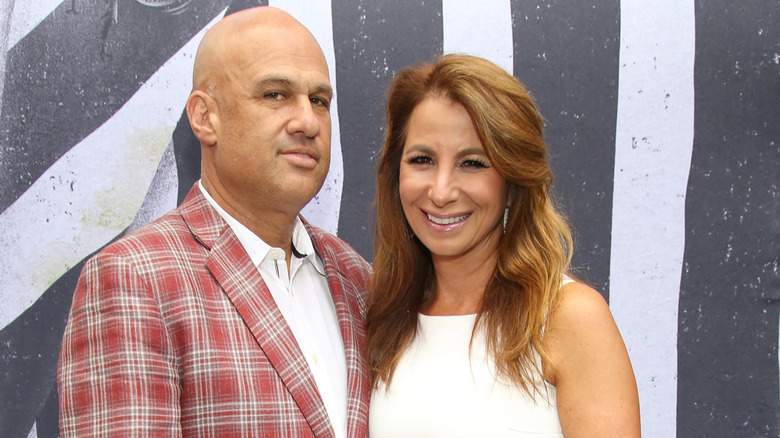 Walter Mcbride/Getty Images
When "Real Housewives of New York" alum, Jill Zarin, lost her husband, Bobby Zarin, to thyroid cancer in January 2018, it was a devasting blow for the reality star. The two married on January 4, 2001, and she remained one of his biggest supporters during his years-long battle with the relentless disease. After he passed away, Zarin soon found herself in a new relationship with entrepreneur Gary Brody.
The two made their romance public in 2018, which caused quite a stir amongst those who felt Zarin had moved on too fast after Bobby's death. The backlash became so profound that the home goods designer felt compelled to speak out to People in July 2018 about her connection with Brody and their dating timeline. Many believed that she and Brody were an item at the time of her husband's death, something Zarin refuted. "I don't typically comment on tabloid stories, but I felt it was important to set the record straight and let you all know I haven't been dating anyone for six months. I just started accepting a few dinner dates after much thought and support from my close friends and family," she explained. According to Zarin, her late spouse would be at peace about her finding happiness again.
After clearing the air, Zarin continued to see Brody. Five years later, the couple is still going strong. With her slow return to television, fans are curious to know more about the latest man to steal her heart.
Gary Brody has found success in the men's fashion industry
Jill Zarin may be the star, but her boyfriend, Gary Brody, has achieved quite a bit of success in his career. He founded Marcraft Apparel Group along with Jeff Brody, and together they ran the clothing manufacturing company for nearly three decades. His company landed several deals with other major corporations, including Nautica. In 2017, the two brands came together, with Nautica inking a tailored clothing licensing agreement with the company. Years prior, Marcraft landed a design deal with Lanier Clothes in 2012.
Per his LinkedIn profile, Brody is now a Sales Specialist for Simple Suit Company, a men's suit and tuxedo company. He has been in this position since January 2020, though it is unclear what his role entails. Brody keeps his Instagram profile private, so there are no additional public clues about his current career path. However, he does not shy away from the camera, having accompanied Zarin multiple times to star-studded events.
The businessman used to date Jill Zarin's former castmate, Ramona Singer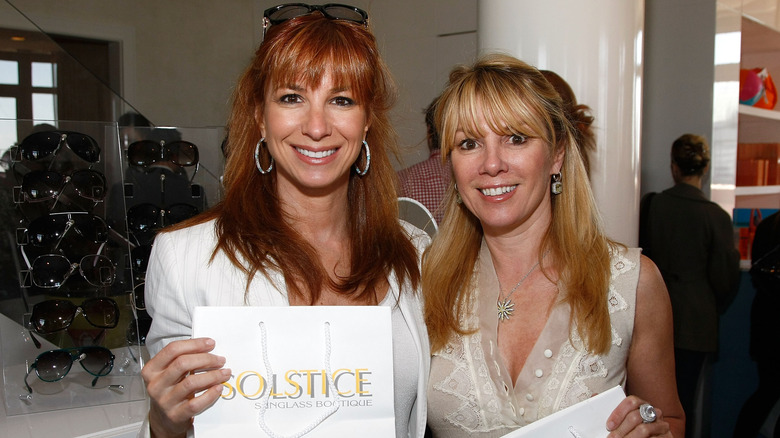 Brian Ach/Getty Images
Jill Zarin is in love with her beau, Gary Brody, but some may be surprised to know that "RHONY" star Ramona Singer briefly dated the executive. This interesting fact came to the surface during the season 10 "Real Housewives of New York" reunion, which aired in August 2018. Host Andy Cohen shared that Zarin told him about Singer once seeing Brody. The fashion and jewelry designer confirmed her connection to Brody but maintained that it was nothing serious. Singer told Cohen that the two merely enjoyed four dates together. These outings occurred while she was in the middle of a divorce from her husband of 20 years, Mario Singer. The ladies had a major falling out on the Bravo series but came back together after finding out Bobby Zarin's health was declining. Therefore, it appears that Brody's presence in Zarin's life has not affected their rekindled friendship.
Despite a rocky start riddled with rumors and learning her on-again, off-again friend had hooked up with him, Zarin seems happy with Brody. She occasionally shares images of them on her Instagram. Though she is not opposed to the idea of them getting married, Zarin says the two will do so when the time is right. As of now, she is focused on a possible return to the new "RHONY" endeavors and growing her Jill Zarin Home empire, which blossomed during the 2020 pandemic.