The Young And The Restless Forgotten Romance: JT And Colleen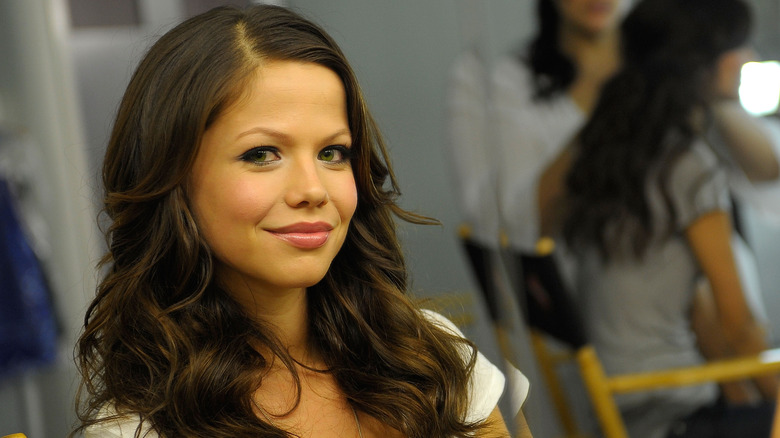 Charley Gallay/Getty Images
Some viewers of "The Young and the Restless" may not remember the character Colleen Carlton, but she sure made an impression in Genoa City. After being aged into a teenager in 2001, played by Lyndsy Fonesca, she showed lots of hope for a bright future. However, she turned reckless and unruly after her mother, Traci Abbott (Beth Maitland), forgave her cheating husband, Steve Connolly (Greg Wrangler). Colleen began using drugs but gave them up after realizing it could be dangerous for herself and others. She tried to avoid trouble from the on and surprisingly found support in her new friend-turned-lover, J.T. Hellstrom (Thad Luckinbill).
J.T. was widely known as a bad influence in Genoa City, a constant presence at parties and hooking up with a new girl every week — it was a shock that Colleen would ever look twice at him. However, young love is unpredictable, and what started as a forbidden romance soon became one of the most beloved couples in "Y&R" history.
J.T. and Colleen's romance hit a snag early on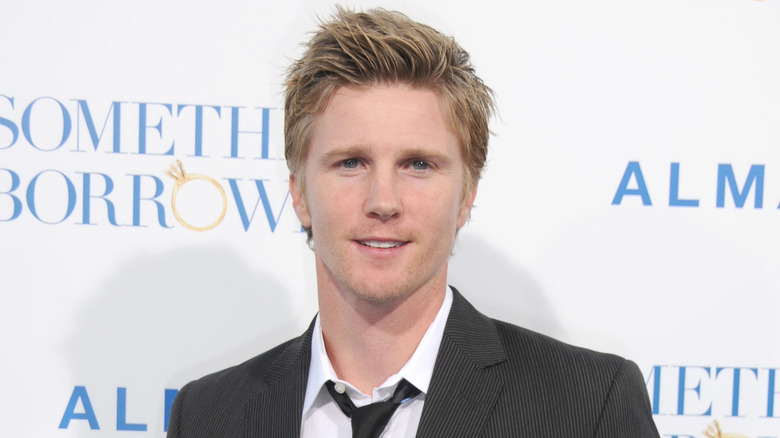 Barry King/Getty Images
J.T. Hellstrom and Colleen Carlton first connected when J.T. found himself in trouble before his first year at Genoa City University. Since he spent most of his time partying, he hadn't read the required summer reading for his classes. Colleen took this opportunity to get closer to him. She tutored J.T., but he rejected her romantic advances due to their age difference. Colleen's family disapproved of them spending time together and told Colleen to stay away from J.T., but she ran away from home to meet him again. J.T. was arrested for aiding in the delinquency of a minor, but Colleen's father, Brad Carlton (Don Diamont), convinced her mother to drop the charges. 
Colleen and J.T. fell in love, but their relationship hit a road bump when J.T. slept with his friend Brittany's mother, Anita Hodges (Mitzi Kapture). They separated for a while but soon reunited. Their bond was strengthened when J.T. rescued Colleen from a burning building, but they split up again when Colleen left Genoa City, under the impression that she was interfering with J.T.'s dream of a music career.
J.T. and Colleen's second chance didn't work out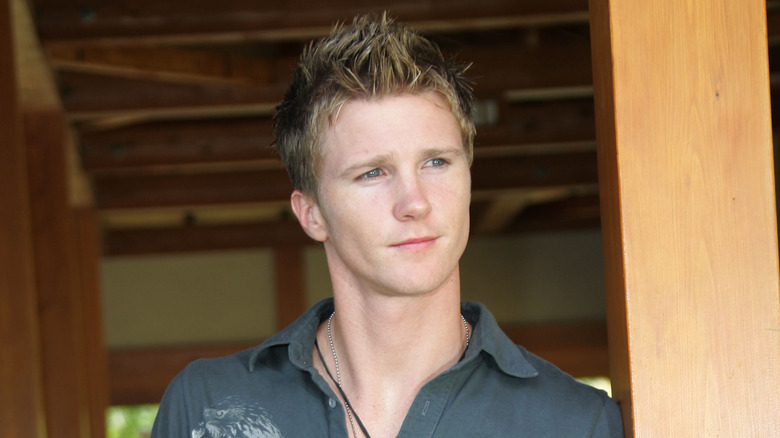 Toni Anne Barson Archive/Getty Images
Later, Colleen Carlton returned to town, played by Adrianne Leon and later Tammin Sursok, and was saddened to see that J.T. Hellstrom had moved on. But Colleen swooped in and reconciled with him when his current fling dumped him. Unfortunately, he didn't hold her attention for very long. While studying art history in college, Colleen was attracted to her professor Adrian Korbel (Eyal Podell). They slept together, and Colleen tried to break up with J.T. without revealing her infidelity, but he wouldn't let her go. Finally, she was able to dump J.T. for Adrian, but her family didn't approve of her relationship with the professor, and it ended soon after.
J.T. and Colleen never rekindled their relationship after that, even when Colleen's father died in a drowning accident, and she took a spot on the board at Newman Enterprises. Her position was not certain, and after Victor Newman (Eric Braeden) attempted to cut her from the board, she escaped to the Abbott cabin to reflect. At the cabin, she was kidnapped by Patty Williams (Stacy Haiduk). When she tried to escape and cross the lake in a canoe, Colleen tragically drowned. J.T. was by her side when she arrived at the hospital after being pulled out of the water. He told her he loved her before she was taken off of life support. Even though their relationship was never meant to be, they cared for each other until the very end.