Whatever Happened To Ivanka Trump's Fine Jewelry Line?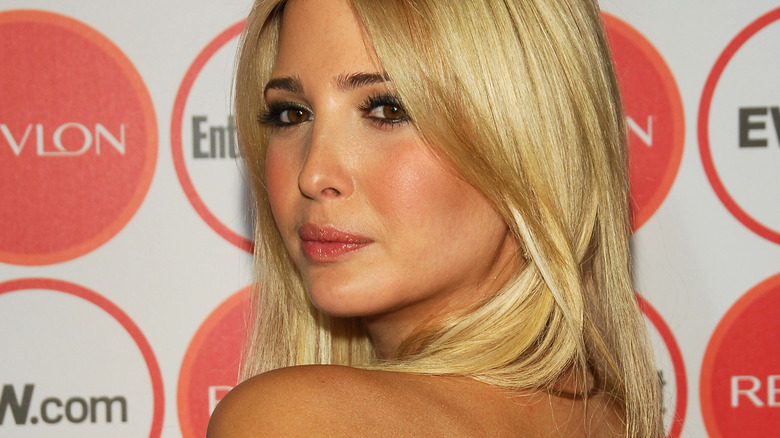 s_bukley/Shutterstock
Ivanka Trump's name has long been synonymous with sophistication and luxury, which she exuded with her high-end fashion and accessories brand. In 2007, she launched her jewelry line and opened her first physical location in Manhattan soon after. Trump then expanded her collection, allowing other jewelers to carry the fine assortment of baubles. Lee Michaels in Baton Rouge, Louisiana, was just one of the retailers that began offering the socialite's once-promising line of bracelets, necklaces, rings, and more. For ten years, Trump's pricey accessories appeared to flourish. However, once 2017 rolled around, the company announced they were shutting down its fine jewelry operation. 
The business shuttering may have come as a surprise to some, but as her father, Donald Trump, headed to the White House, many had an issue with his privileged daughter's entrepreneurial endeavors. There was even the famous #GrabYourWallet campaign launched by critics Shannon Coulter and Sue Atencio, who urged consumers to stop buying goods sold by the Trump family. While Trump hasn't said much about her defunct enterprise, several factors may have played a role in its demise.
The Ivanka Trump jewelry brand decided to go cost-friendly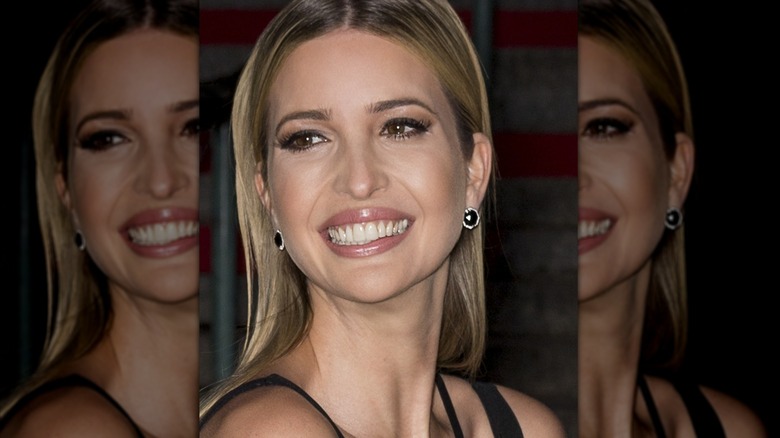 Ovidiu Hrubaru/Shutterstock
In its prime, the Ivanka Trump Fine Jewelry imprint carried upscale pieces, some of which cost upwards of $25,000. The many products were created using the finest diamonds, gold, and other metals. Considering her wealthy lineage, such price tags were expected. However, in 2017, Ivanka Trump's Fine Jewelry president, Abigail Klem, announced that the company was moving away from its high-end selection in favor of a more cost-efficient option.
"We will be focusing our efforts on existing and new categories that are most relevant to our loyal customers, including fashion jewelry, which successfully launched last fall with price points that are aligned with the rest of our collection," Klem said in a March 2017 statement to Vanity Fair.
The announcement came shortly before several other retailers, including Nordstrom, announced they'd no longer carry Trump's clothing line due to low sales. Neiman Marcus continued to sell several pieces from her jewelry line for a short while before they vanished from the store's website. The Ivanka brand may have pointed to wanting a cost shift. Still, a conflict of interest between her businesses and political career likely played a bigger role than the former advisor cared to admit.
Ivanka Trump promoting her expensive bracelet sparked outrage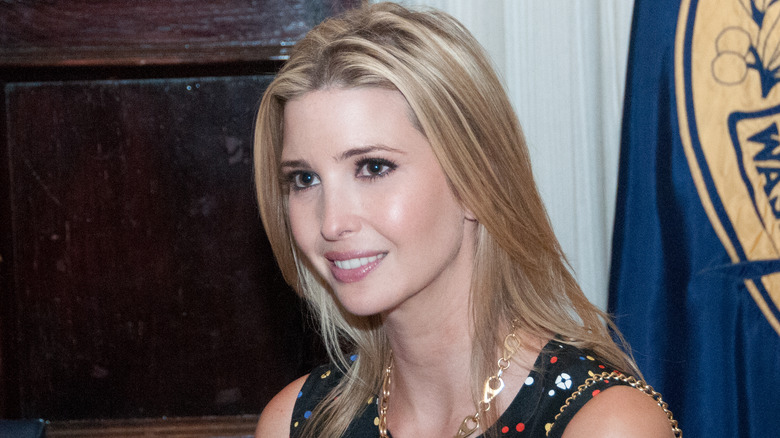 Al Teich/Shutterstock
Months before Ivanka Trump pulled out of the diamond business, she was the subject of intense scrutiny. Some believed that she used her newfound White House status to help push her merchandise. This matter was highlighted when she wore a $10,800 bangle from her collection during her now infamous "60 Minutes" appearance in November 2016. After it aired, several journalists reported receiving a "style alert" promoting the swanky wrist accessory. The corporation's president Abigail Klem tried to clean up the mess, explaining that a marketing employee had sent out the memo. Klem admitted that the company was still unclear on how to promote the company following Donald Trump's election win.
Since the Ivanka Trump jewelry empire announced it'd be shifting its business model to reflect affordability, the entire collection has quietly disappeared. Lord & Taylor briefly sold the lower-priced pieces, many of which were under $100. As of this year, a quick search of their website does not reflect any Ivanka Trump jewelry. Instead, several least expensive pieces have appeared on resale markets such as eBay. D'Amore Jewelers still has some of the luxury selections listed on their website, though they are discounted. One small diamond necklace was previously listed for $2,100 and is now on the site for $1,200. Trump's official website now sits vacant as well. Trump has remained tightlipped about the current state of her company, but it's safe to assume that it may be gone for good.