Who Is Princess Leonor's Millionaire Boyfriend?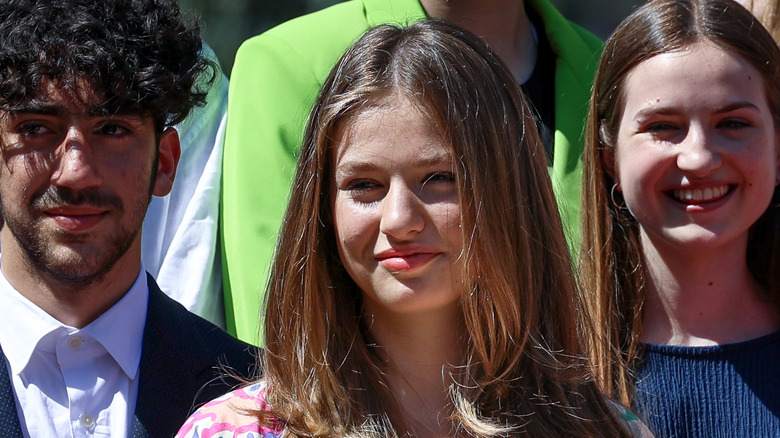 Paolo Blocco/Getty Images
As a Spanish royal just coming into her power, Princess Leonor of Spain has many untold truths. Everyone knows that royal families are chock-full of secrets, drama, and — most of all — wealth. Lots of it. So, it stands to reason that a princess would date a mysterious millionaire. After some good old-fashioned sleuthing, news outlets and royal fanatics alike were able to dig up some dirt on Leonor's boyfriend. Though he doesn't fit the eccentric young and rich stereotype, he's not a total recluse.  
Images of her so-called "secret lover" were first broadcast on the Spanish television channel, Telecinco. He was spotted traveling with the royal family for Easter in 2022, and, after seeing his face, people quickly found out that he was Gabriel Giacomelli, the Brazilian-American son of millionaires. Only a little information about the princess's beau is publicly known — he keeps an understandably low profile — but not every factoid has been kept under wraps. 
All about Gabriel Giacomelli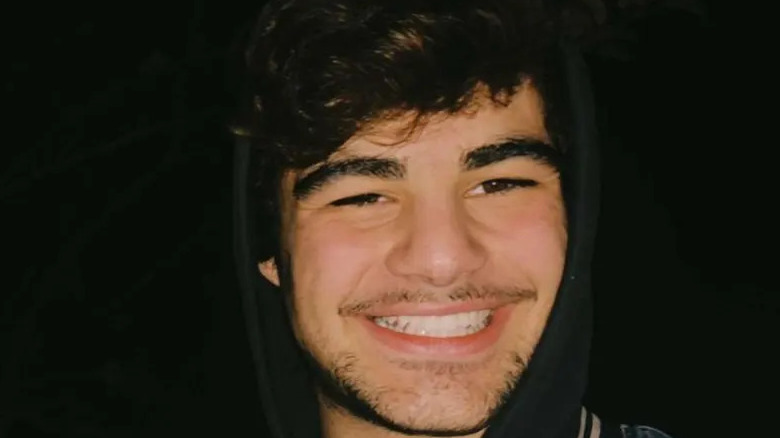 Instagram
Gabriel Giacomelli's alleged relationship with Princess Leonor made international headlines, especially in Europe. Information about their relationship — and, subsequently, Giacomelli himself — was first leaked in the German magazine Bunte. He is one year Leonor's senior, at 18 years old. Though he comes from money, he's not a millionaire himself, per se (at least, not yet). His parents, who have found success in their respective fields, hold all the wealth. His father is an investment banker at Deutsche Bank in Germany, while his mother works in advertising. They hail from Brazil, while Gabriel himself grew up in New York.
According to Bunte, Gabriel attended an elite boarding school in Brooklyn before moving to the U.K., where he played soccer and lacrosse and immersed himself in art. Because of his parent's worldliness and his own globetrotting, he's picked up several languages. In addition to Portuguese, his mother's native tongue, he also speaks English (like Princess Leonor) and some German.
All about their royal romance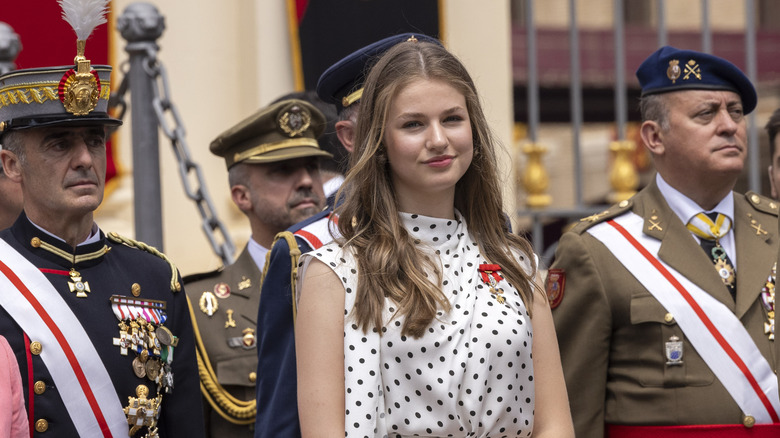 Toni Galan/Getty Images
How did the pair meet? Well, like many other teenagers, the two fell in love at school. Princess Leonor started attending the UWC Atlantic College, a Welsh boarding school, in 2021, and rumors of a teen romance emerged soon after. Being a U.K.-based school, the college works a bit differently than its American counterparts. Students as young as 16 can be admitted, and the maximum age limit is 19. The school is best known for co-founding the renowned International Baccalaureate Diploma program, which is almost universally respected at elite schools across the globe. In other words, it's an education fit for a princess.
Though Gabriel and Leonor have a cute relationship now, their future together is uncertain. Leonor, as the heir-apparent of Spain, is being sent to military school post-graduation from UWC Atlantic. This is a Spanish tradition; her father, King Felipe, did the same, in preparation for becoming the supreme commander of Spain's armed forces. Once his daughter ascends to the throne, she will become the new supreme commander, and Princess Leonor's life will change when she becomes queen. She will spend a year in each of Spain's military academies, studying with the Air Force, Navy, and Army. As for Gabriel, he will be moving back to New York to continue his education.
Since no public announcements have been made, people can only speculate, but Giacomelli will probably appreciate his time spent out of the spotlight.