Pee-Wee Herman Actor Paul Reubens Dead At 70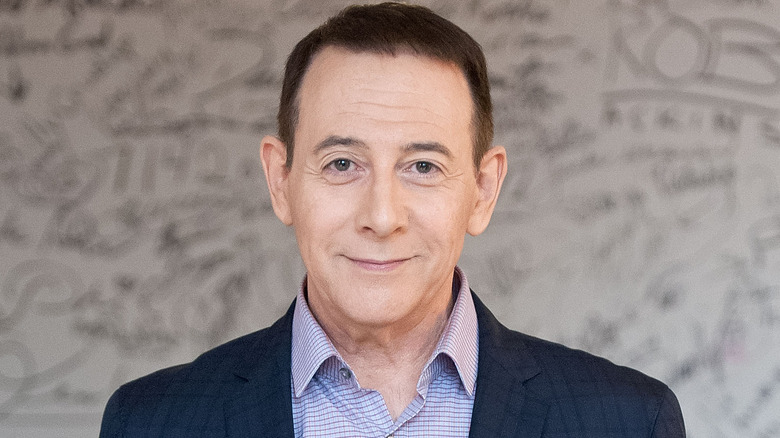 D Dipasupil/Getty Images
The entertainment world is shocked and saddened today, as news of comedian Paul Reubens' death has broken. The Pee-wee Herman Instagram account posted about the tragic loss on the afternoon of July 31. The caption reads, "Last night we said farewell to Paul Reubens, an iconic American actor, comedian, writer and producer whose beloved character Pee-wee Herman delighted generations of children and adults with his positivity, whimsy and belief in the importance of kindness." The carousel included in the post started with a photo of the actor smiling with a figurine of his famous character in his jacket pocket.
The photo is followed by an apology written by Reubens, himself, for not going public with his six-year-long cancer battle. The caption went into greater detail about this, explaining, "Paul bravely and privately fought cancer for years with his trademark tenacity and wit. A gifted and prolific talent, he will forever live in the comedy pantheon and in our hearts as a treasured friend and man of remarkable character and generosity of spirit." The final slide of the carousel expressed Reubens' desire for donations to be made to Stand Up to Cancer or Dementia and Alzheimer's research organizations. Our thoughts are with Reubens' family and many fans.
Paul Reubens' last words connect him to his fans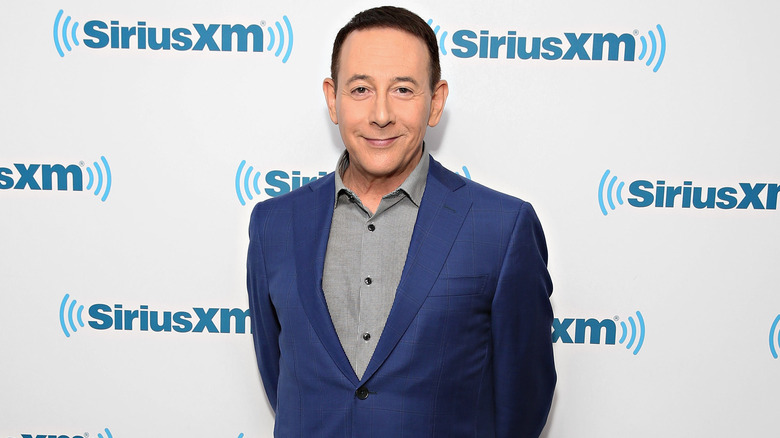 Cindy Ord/Getty Images
While unusual, Paul Reubens' kind words shared with his fans via Instagram after his death likely brought comfort to many, while also allowing the late actor to take part in his narrative. It reads, "Please accept my apology for not going public with what I've been facing the last six years. I have always felt a huge amount of love and respect from my friends, fans and supporters. I have loved you all so much and enjoyed making art for you."
His many supporters loved Reubens' art just as much as he loved making it. He started out as an improv comedian in the '70s as part of the famous comedy troupe, the Groundlings. The beloved comedic character Pee-wee Herman graced our screens many times over the decades with "The Pee-Wee Herman Show," "Pee-Wee's Playhouse," "Pee-Wee's Big Adventure," and the 2016 Netflix film, "Pee-Wee's Big Holiday."
Reubens was nominated for a Primetime Emmy Award nomination for Outstanding Variety, Music or Comedy Special for a filmed version of his Broadway show, "The Pee-wee Herman Show," which appeared on HBO. While the iconic nature of Pee-wee Herman will always be what connected Reubens to his fans the most, he took on other roles over the years, including appearances on "Gotham," "What We Do in the Shadows," and "The Blacklist," among many others.