Where Does Zayn Malik's Relationship With Gigi And Yolanda Hadid Stand?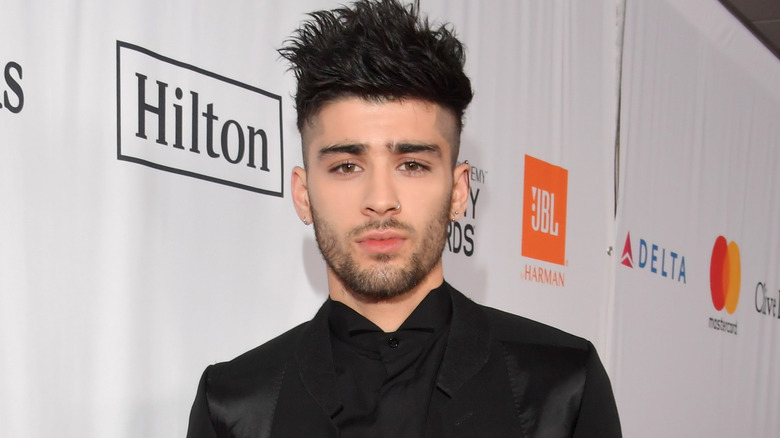 Lester Cohen/Getty Images
Zayn Malik seems to be leaving the past in the past and moving forward after a fight with Yolanda Hadid — the grandmother of his daughter, Khai Malik — that made headlines back in 2021. At the time, sources told TMZ that Malik got upset when Yolanda entered the home he shared with then-girlfriend Gigi Hadid unexpectedly. An argument ensued, and Malik was accused of calling Yolanda a "f***ing Dutch slut" amongst making other inappropriate comments. In addition, TMZ reported separately that Malik allegedly "shoved her into a dresser causing mental anguish and physical pain" — and Yolanda pressed charges. According to court documents obtained by the outlet, Malik pleaded no contest to four counts of harassment and was fined as well as put on probation. 
Following the incident and subsequent court date, Malik has spoken out about what went down and how he feels he handled things. On the "Call Her Daddy" podcast, Malik explained that he didn't want to bring any additional attention to the situation and was determined to move on for the sake of his daughter. "Any sort of narrative online where my daughter was going to look back and read that and be able to read into it and it would just be something that was ... There was no point. I believe I dealt with it in the best way. In an amicable, respectful way, and that's all that needs to be said," he said. Malik's relationship with Gigi, however, has changed drastically. 
Zayn Malik and Gigi Hadid split in 2021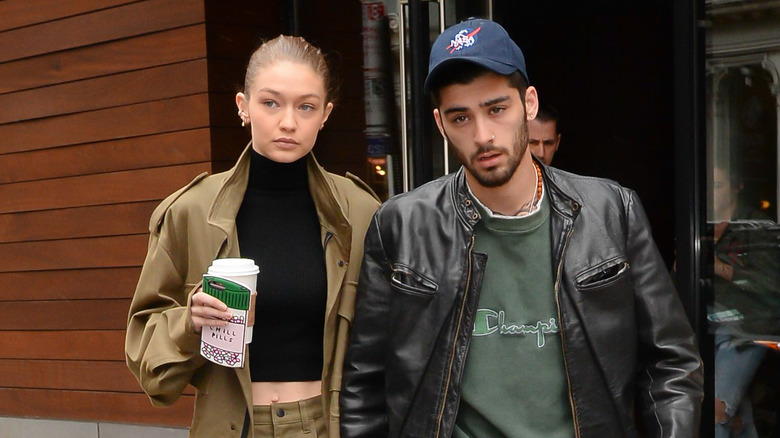 Raymond Hall/Getty Images
Zayn Malik and Gigi Hadid started dating in 2015. Their romance was red hot and they put their chemistry on display in the music video of Malik's hit single, "Pillowtalk" in 2016. Two years later, however, Malik took to Twitter to announce that he and Hadid had called it quits. About a month later they were back on — and apparently, this was sort of a pattern. In April 2020, reports surfaced that the on-again couple was expecting a baby together. Their daughter, Khai Malik, was born in September of that year. 
Following Malik's disagreement with Hadid's mother, however, he and Hadid split for good. "They are not together right now. They are both good parents though. They co-parent. Yolanda is of course very protective of Gigi. She wants the best for her daughter and grandchild," a source told People magazine at the time. Hadid and Malik are both said to be solely focused on the well-being of their daughter and don't appear to be trying to work things out romantically. "Co-parenting is good. We have a really good relationship for Khai. She's the, you know, the main importance," Malik said on the "Call Her Daddy" podcast, adding that he and Hadid split custody.
Gigi Hadid says she and Zayn Malik want their daughter to be happy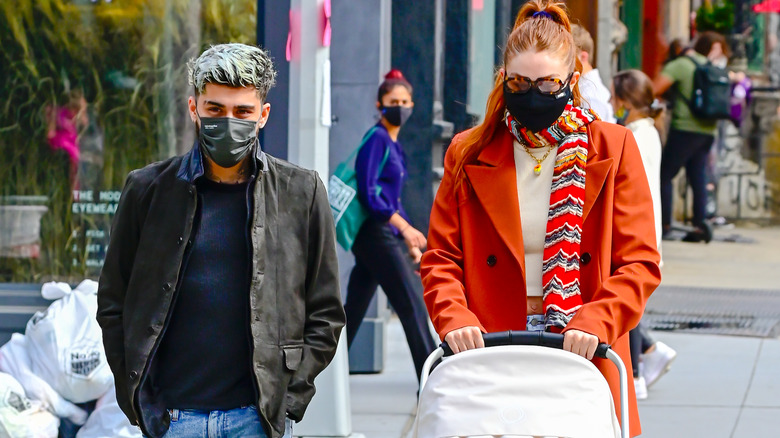 Raymond Hall/Getty Images
In an interview with The Sunday Times back in March, Gigi Hadid opened up about co-parenting with her ex. She explained that both she and Zayn Malik value their daughter's "happiness" and that they are on the same page when it comes to giving her what she needs. "You have a long life alongside this person," she said, adding, that knowing her daughter has both parents in her life makes her "very happy." As for Hadid's relationship with her mother, the two are extremely close — and Yolanda Hadid is also very close to her granddaughter. "Cheers to another journey around the sun, you deserve the best of everything my sweet angel! Thank you for being you and for making me Oma to the most precious and magical little Khaiba," she captioned an Instagram post in honor of Gigi's birthday.
Yolanda hasn't spoken out about the incident with Zayn Malik but seems to be on the same page when it comes to moving on. She also wants to cherish the time that she gets to spend with her family, as she has really been through the wringer with various health issues, including a Lyme disease diagnosis, over the past several years.