How Ivanka Trump Reportedly Changed After Her Mother Ivana's Death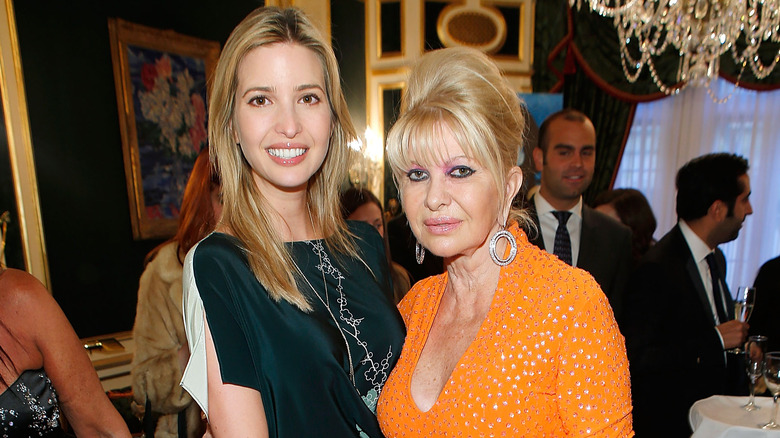 Jemal Countess/Getty Images
Ivanka Trump is still learning how to live without her mother more than one year after Ivana Trump was found dead in her home in New York City following an apparent fall, according to CNN. The daughter of the 45th president of the United States was extremely close to her mom and often leaned on her for friendship and advice. "My mother is my inspiration," Ivanka told People magazine in 2016. "She was the ultimate role model," she added. But Ivanka's time with Ivana was tragically cut short in July 2022. When Ivanka found out that her mom had died, it flipped her world upside down. "Heartbroken by the passing of my mother," Ivanka captioned an Instagram post at the time. 
As is the case with many people who suffer such a devastating loss, Ivanka has gone through some changes — at least, that's allegedly what a source close to her said. "I think losing a parent definitely leads to a real awakening, that means different things for different people. For Ivanka, it underscored how fleeting time is," a friend of Ivanka told the New York Post. As a mother of three young children herself, Ivanka knows the importance of family. She has really dedicated much of her life to providing for her kids, not unlike what her mother did for her. But it may not have been until Ivana's death that Ivanka learned an important lesson. 
Was Ivanka Trump's decision to step away from politics influenced by Ivana Trump's death?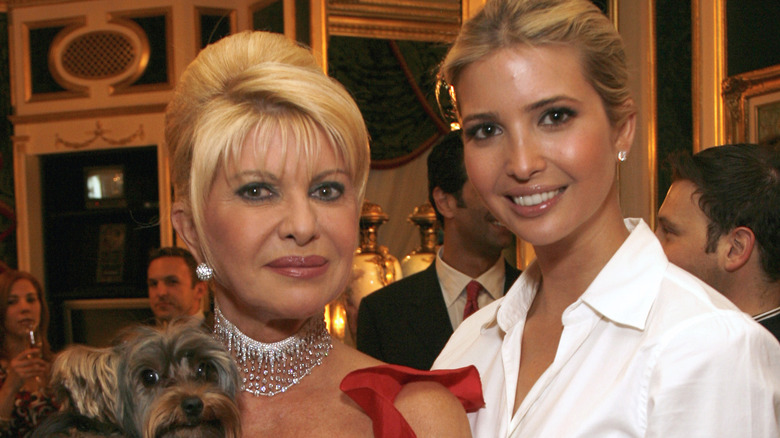 M. Von Holden/Getty Images
Since losing her mother, sources say that Ivanka Trump has been more mindful of the life she's leading. A source told the New York Post that it's been made clear to Ivanka that Ivana Trump "really lived: in work, personally, and professionally." Indeed, Ivanka pointed this out when she shared a tribute to her mom on Instagram following her tragic death. "She lived life to the fullest — never forgoing an opportunity to laugh and dance," Ivanka wrote. The New York Post's source also said that Ivana "left it all on the field," and explained that "she was not waiting to have fun at a later date." That said, it seems as though Ivanka is really taking a step back to spend more time with her family after experiencing just how short life really is.
It is possible that these very thoughts have weighed on Ivanka's mind, influencing her decision to step away from politics. In November 2022, just four months after Ivana's passing, Ivanka shared that she would not be joining her father's political campaign, despite doing so previously. "I love my father very much. This time around, I am choosing to prioritize my young children and the private life we are creating as a family. I do not plan to be involved in politics," she said in a statement via X, formerly known as Twitter. 
Ivanka Trump has been candid about her grief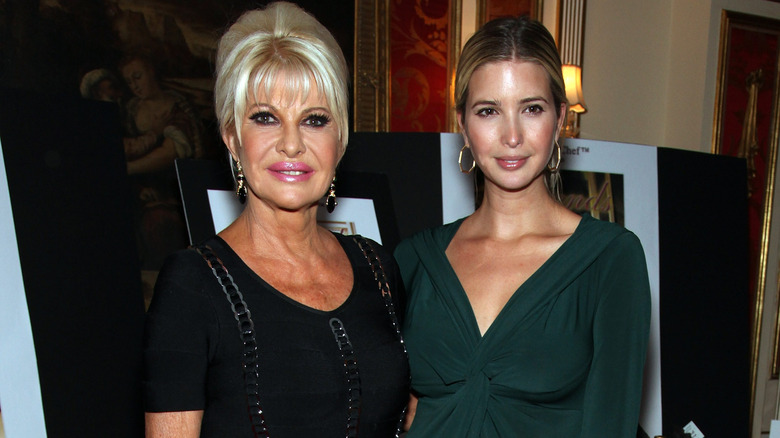 Paul Zimmerman/Getty Images
Since losing her mom, Ivanka Trump has shared her grief publicly from time to time, posting on social media during some of the most challenging days. For example, the holiday season was especially tough for her. "Learning to celebrate differently is a challenge. I am trying to be kind, patient and compassionate with myself and honor and make space for all of the emotions I am experiencing," she captioned an Instagram post on December 28, 2022. "The loss of a parent is one of life's very painful passages for which one is never fully prepared," she added. 
At the same time, it is evident that she's doing more to live her life out loud, so to speak. For example, in June 2023, she shared a photo of herself on Instagram as she headed into the ocean with a surfboard. And on July 23, 2023, she posted a video of herself behind the controls of a helicopter. "Learning to fly," she captioned the Instagram upload. It seems obvious, based on social media alone, that Ivanka isn't waiting for tomorrow. She's walking in her mother's footsteps and living life the way that she wants, on her own terms, today.