The Complicated History Behind Ariana Grande's Name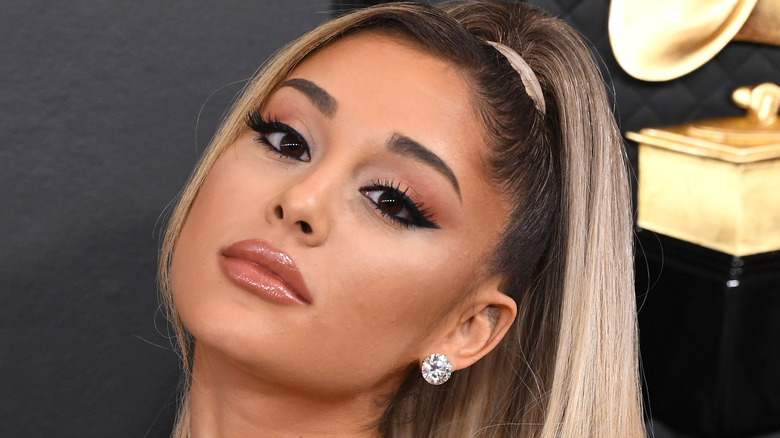 Steve Granitz/Getty Images
One name that's been all over the news lately is that of Grammy Award-winner singer Ariana Grande. After hearing and reading this name so many times, you may have wondered if this is the multi-platinum pop star's actual name. It's basically the perfect stage name, so we definitely wouldn't blame her if she'd chosen it for herself. For all intents and purposes, though, "Ariana Grande" is actually her real name — talk about being born to be a star. 
While she's the most well-known, Ariana isn't the only famous member of the Grande family. Her brother, Frankie Grande, is also a performer who's appeared on Broadway, and it's partially thanks to him that their shared last name has as much star power as it does. However, while this moniker is certainly a household name these days, and it did come from her family, the official pronunciation of her name didn't come about in the usual way. Through the myriad changes that made Ariana Grande's name what it is today, her family's influence is all over it.
The Grandes get back to their roots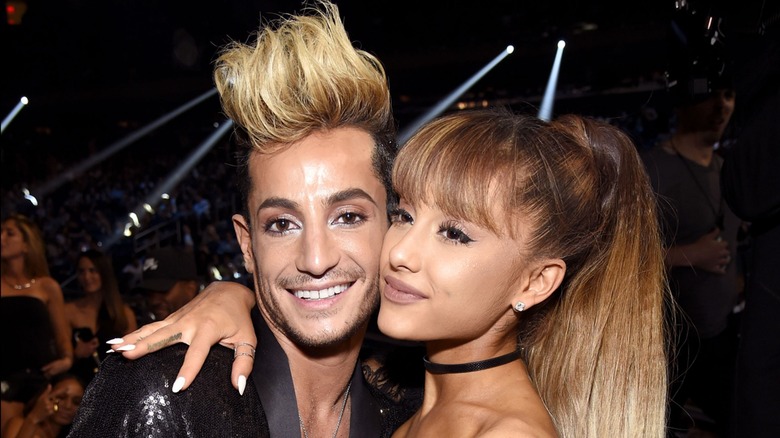 Kevin Mazur/Getty Images
In an interview with Beats 1 Radio, Ariana Grande explained the unusual story behind her name. "My grandpa said Gran-DEE. Gran-DEE was kind of the Americanized version of it," explained the singer, who is known for her major hits like "Thank U, Next" and her epic ponytail. "Then my brother was like, we should say Gran-DAY." This pronunciation was the Italian name's actual original pronunciation, and Frankie Grande and Ariana decided to embrace their heritage and reject the impulse to make it sound more American, as their grandfather had felt he needed to do.
"My grandfather, he started it as Gran-DEE. Frank Grand-DEE was his name," Frankie explained of his namesake on the 2018 MTV Video Music Awards red carpet, per YouTube. "When I joined Actors Equity, I didn't want my name to be Frankie Gran-DEE. I just didn't like that it rhymed. And I was like, 'You know what? I'm going to go back to our Italian roots and I'm gonna pull out Gran-DAY.'" 
It's safe to say that this was the right move, but beyond giving these two stars some very cool-sounding names, it also helped to connect the whole family to their roots. "Then when I started doing it, my grandfather started doing it, and then everyone started doing it," Frankie said.
Ariana Grande's relationship with her dad may have affected her name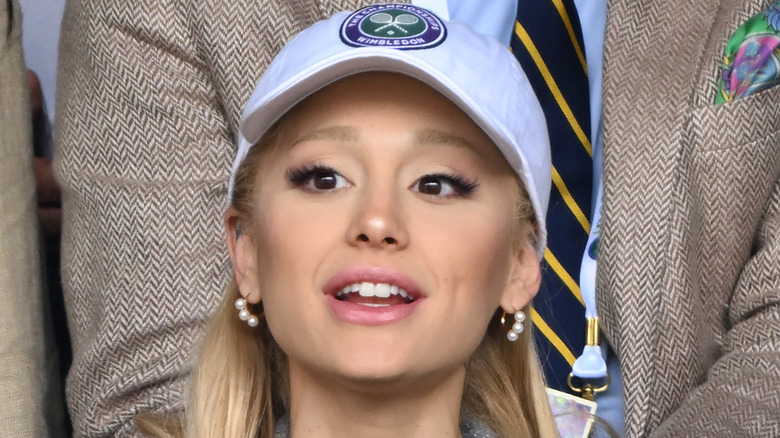 Karwai Tang/Getty Images
Staying connected to loved ones is clearly a part of what makes Ariana Grande's name so special. She told Beats 1 Radio that she'd keep her name when getting married because of her grandfather. "I have to keep Grande because of my grandpa," she explained. "I think of him with everything I do in it and he was so proud of our name; I should keep it." However, while her love for her grandfather has affected her name, her strained relationship with her father may have, as well.
Per Elite Daily, Ariana once clarified her legal name in a tweet, saying that her name is "Ariana Grande-Butera, everyone thinks Joan is my middle name but I don't actually have one!" Butera is her father's name, and dropping the "Butera" definitely makes her name roll off the tongue more easily.
However, her attachment to "Grande" in relation to her grandfather may imply that eliminating "Butera" has something to do with her strained relationship with her dad, Edward Butera. In a 2014 interview with Seventeen Magazine, she explained finding peace in being no-contact with her dad by "embracing the fact that I am made up of half my dad, and a lot of my traits come from him. So much of me comes from my father, and for so long, I didn't like that about myself. I had to accept that it's OK not to get along with somebody and still love them."
Whatever name she goes by, it's clear that Ariana Grande is a star.