Why Chrishell Stause Doesn't Like To Go By Her Legal First Name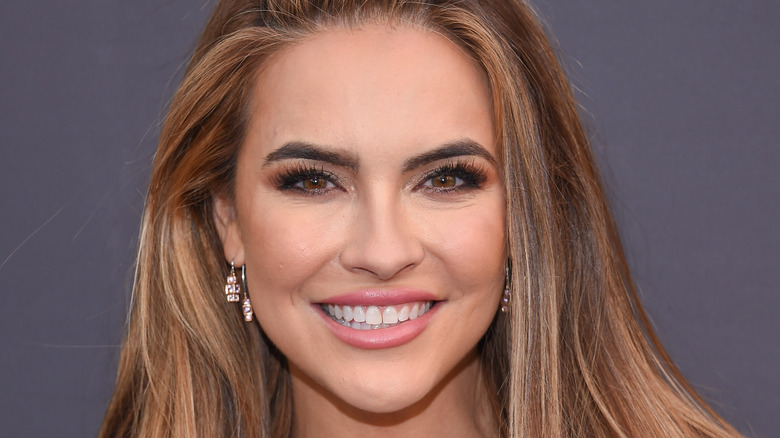 DFree/Shutterstock
Chrishell Stause stars in the Netflix's "Selling Sunset." Although she's done some acting over the course of her career, most people know her as a member of the Oppenheim Group, and she is always busy showing houses and closing escrow. What a lot of people may not know is that Stause's birth name actually isn't Chrishell, it's Terrina. She revealed such during a chat with Amanda Hirsch on the "Not Skinny But Not Fat" podcast in June. Chrishell is actually the reality star's middle name and it's the name that she's chosen to go by. "Everyone's allowed to change their name for what they're comfortable with," she told Hirsch, but it wasn't until college that Stause made the switch.
During a Q&A on her Instagram Stories, Stause revealed that she decided to change her name after years of being teased. "I grew up a very uncool kid from a tough childhood. I wanted a clean slate and fresh start. I associated Terrina with the kid everyone made fun of," she wrote on her Stories, according to The U.S. Sun. Stause went on to say that the name Terrina doesn't bother her anymore — though she still goes by Chrishell personally and professionally. Interestingly enough, this isn't the only time that Stause has changed her name.
Chrishell Stause has changed her last name — twice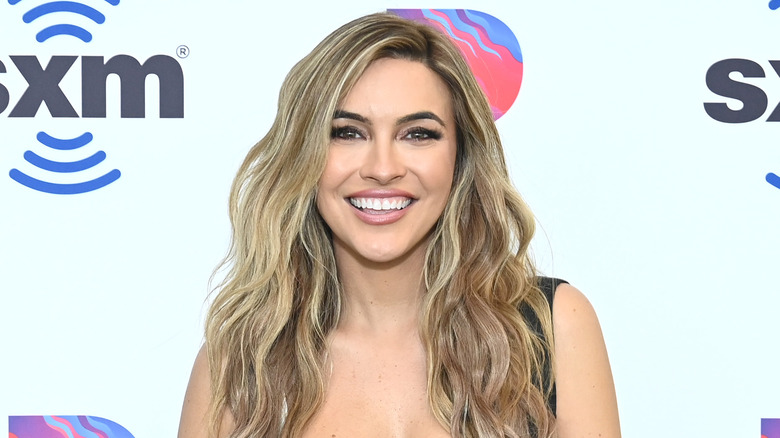 Araya Doheny/Getty Images
Chrishell Stause married "This Is Us" star Justin Hartley in 2017, and changed her last name to his. According to People magazine, the two exchanged vows at Malibu's Calamigos Ranch — and Stause seemed really excited to have a new last name. "They don't make them any better than Justin, and I could not be more thrilled to officially be Mrs. Hartley," she told the outlet at the time. About two years later, Hartley filed for divorce, citing irreconcilable differences and leaving fans (and Stause) completely stunned. "I'm just kind of in shock with it all. I'm trying to keep it together, but it's a lot at once because everybody in the whole world knows at the same time I knew," Stause said on an episode of "Selling Sunset," according to the Los Angeles Times.
As part of the divorce proceedings, the Netflix star decided to change her last name back to her maiden name, according to court documents obtained by The Blast. Stause requested for her name to be changed from "Terrina Chrishell Hartley" to "Terrina Chrishell Stause," which ended up being approved by the judge overseeing the case. Stause has not legally changed her first name, however, despite continuing to use Chrishell in most aspects of her life. And, as for how her mom came up with the name "Chrishell," well there's a story there.
No, Chrishell Stause wasn't born at a gas station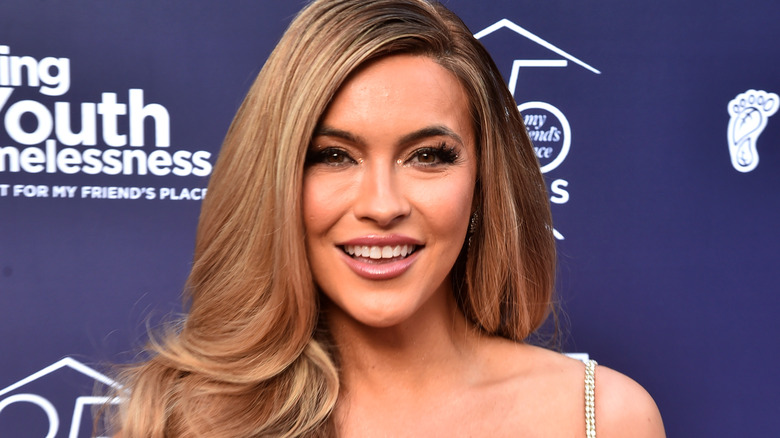 Alberto E. Rodriguez/Getty Images
As one might imagine, Chrishell Stause gets plenty of questions about her name and how it originated — and she has a pretty unique story to tell. She wasn't named after a family member, and she says she wasn't "born at a Shell" gas station — but the second guess is a little bit warmer. In an interview with Vulture in 2021, Stause explained that her mom put the name together after she went into labor at an inopportune time. "My mom was getting car work done, and an attendant at the station was helping her and keeping her calm. Obviously she couldn't drive to the hospital then, so the ambulance came. I made it to the hospital, but she wanted to name me after him. He worked at the Shell station, so she just thought 'Chris, shell' — let's stick them together. And you know, Chrishell was born, quite literally," she told the outlet.
According to Babynames.com, the name "Chrishell" doesn't actually have a meaning. It's an American name that is described as a "combination name." Stause's birth name doesn't even come up in the site's database, so she's 0-for-2 there.