Why Sex And The City Costume Designer Patricia Field Didn't Like JFK Jr.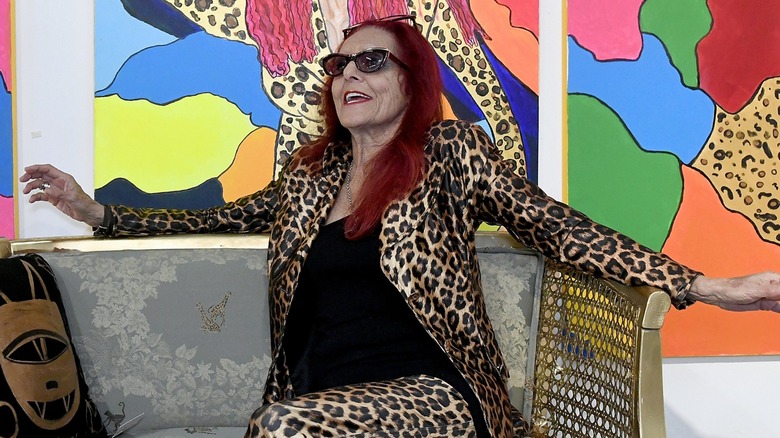 Frazer Harrison/Getty Images
We may receive a commission on purchases made from links.
Patricia Field is the iconic fashion and costume designer who's worked on quite a few equally iconic projects. She's probably best known for her styling work in HBO's "Sex and The City," but "The Devil Wears Prada" is the gig that landed her an Oscar nomination in 2007.
Also famed for her funky New York City clothing boutiques, the costume designer has surely dealt with a fair share of celebrities, including John F. Kennedy Jr., the son of the late John F. Kennedy. While JFK Jr.'s most documented love story was definitely his relationship with fashionista Carolyn Bessette, he dated "Kill Bill" actor Daryl Hannah for six years before getting together with Bessette.
Field went into the encounter with JFK Jr. in her book, detailing just how dissatisfied he was that Hannah was getting the staff's attention when they both came into her store. In a presumed attempt to divert attention back to himself, JFK Jr. made a belittling comment about the transgender workers at the boutique, which made Field dislike him for good.
JFK Jr. got kicked out of Field's NYC store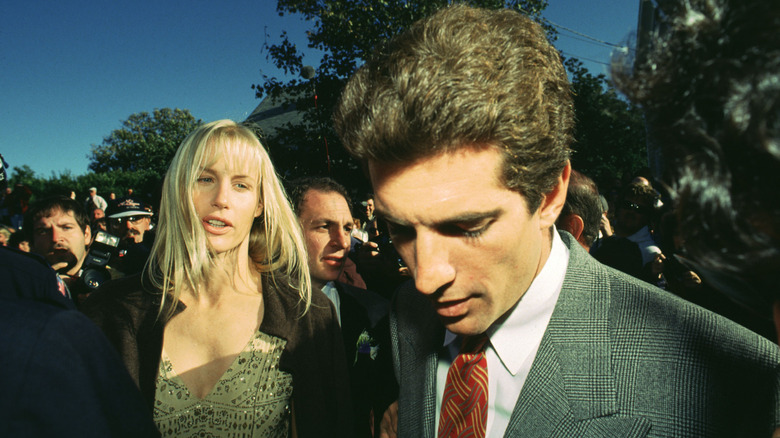 Stephen Rose/Getty Images
Patricia Field's memoir, "Pat in the City: My Life of Fashion, Style, and Breaking All the Rules," touches upon more than just fashion. According to the famous costume designer, she didn't like JFK Jr., and for good reason. Field owned a fashion boutique in New York City, which was more often than not visited by well-known names. One of them was Daryl Hannah, an actor who was dating JFK Jr. at the time. When the celeb pair stepped into Field's downtown store, the staff went crazy over the "Splash" star, Page Six reported.
However, the attention Hannah got didn't sit right with her partner, who, as Field put it, felt like he was taking a back seat. The famed "Sex and The City" stylist had a custom of hiring transgender staff, something JFK Jr. thought was worth making a discriminatory comment about. "He looked around and announced, 'Bunch of freaks,'" she wrote in the memoir. "If JFK Jr. was looking for attention with his comment, he got his wish. All the queens at the shop were more than capable of dismissing anyone who acted up."
Following his derogatory remark, an employee kicked him out. "If you don't like it here, get the f*** out," they said. Field wrote JFK Jr. then stepped outside and waited while Hannah enjoyed all of the attention.
Field's work was often inspired by the drag community
Patricia Field's stores were a NYC staple for half a decade, but despite the success, she decided to temporarily get out of the retail business. The stylist opened her first boutique in 1966 in Greenwich Village but moved three times throughout the years. In a conversation with The New York Times, Field explained that running a clothing shop simply wasn't fulfilling enough for her anymore and that she wanted to try out other things, so she ultimately decided to sell her property in 2016.
Before going out of business, Field's spaces were always a safe haven for the transgender community. "[Drag queens are] theatrical, fun, and expressive. I love to be around that creative energy, so of course I welcome them," she shared with The Independent. Dubbed "the mother" of the community, the iconic designer notes she was inspired by them and not the other way around.
Seven years after her boutique shut down, the famed designer opened her own fashion gallery, aptly named "ARTFASHION," because she didn't want the feel of a retail store again. When speaking to The Villager, Field revealed that designers uniquely make all available pieces she's chosen herself and that no two are the same.