General Hospital Nails Classic Tropes Now More Than Ever (Other Soaps, Take Notes!)
On soap operas, the classic tropes such as love triangles, amnesia, secrets, baby swaps, resurrections, and more have been used ad nauseam. But "General Hospital" has been leading the pack recently by taking a couple of tropes and turning them on their ear. In a story that divided the fans in 2021, a footbridge collapsed, causing mafia don Sonny Corinthos (Maurice Benard) to fall into the Port Charles river and awaken in the sleepy town of Nixon Falls with amnesia. He, of course, regained his memories and returned eventually, but kept his memories of falling in love with Nina Reeves (Cynthia Watros) there, the ripple effect of which is still being felt today. 
In January, Esme Prince took a header off of a parapet and turned up with amnesia, essentially wiping her slate of evil deeds clean. That's still ongoing, and people are getting tired of it. Is she faking to get out of prosecution for enacting revenge porn and framing Trina Robinson (Tabyana Ali) for it? She was good when she was a villain because she was so unlikable, but now that she seems to have been defanged, she just comes across as pathetic. On top of all that, Ned Quartermaine (Wally Kurth) took the least dramatic route to amnesia by slipping in the Metro Court Hotel's pool area in June and smacking his head on the ground. But when he woke up in the hospital, he didn't simply have amnesia, and this is where they got it right.
Ned became his alter ego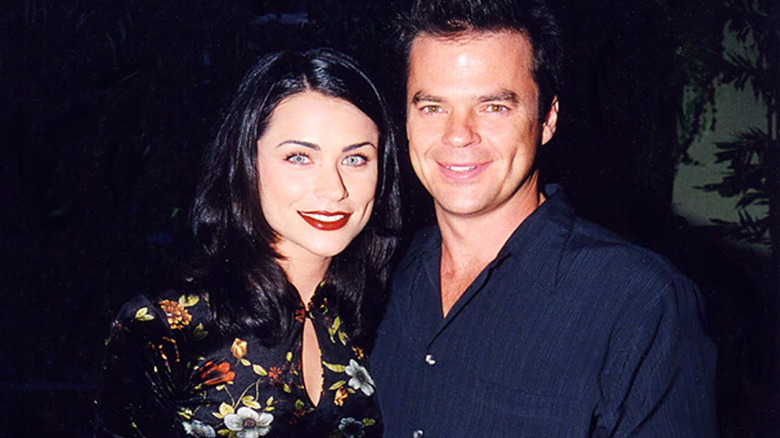 Jeff Kravitz/Getty Images
"General Hospital" previously upended the amnesia trope in 1995 when Jason Quartermaine (Steve Burton) permanently lost his memory, transforming him into the hitman Jason Morgan. That worked perfectly because instead of having Burton leave the show or come back as someone else or a twin, they radically transformed him into a completely different character that would never return to his original state. For Ned Quartermaine, not only did he wake up with no memory of his past, but he believes himself to be Eddie Maine — a pseudonym he used when he was a rock star in the 1990s. This is pure genius on the part of the show. He didn't just forget everything, he became the living embodiment of a stage name. 
When he previously performed as Eddie, Lois Cerullo (Rena Sofer) was his manager and later his wife, but when his mother Tracy Quartermaine (Jane Elliot) showed him Lois' picture, he didn't recognize her. He's a totally brand new personality that only knows that he can play guitar and sing, and he thinks he's 30 years younger than he is. This is a bold move and opens the door to not only re-inventing him as a new character like they did with Jason, but also perhaps enticing Sofer to bring Lois back to see if she can stir his memory. The show has an opportunity here to also explore what exactly is going on in his mind.
For once, a secret is told to the right person
Keeping secrets is another soap opera trope that's been way overused. On "General Hospital," Ava Jerome (Maura West) believed she killed Nikolas Cassadine (Adam Huss), so she and Austin Gatlin-Holt (Roger Howarth) hid the body. However, Austin comes from a mysterious, powerful family, and his cousin Mason Gatlin (Nathanyael Grey) secretly took the body and is bribing Ava to get information about Sonny's criminal organization — even threatening her mother and daughter. Now, considering that Sonny is the most powerful mobster in the US, Ava would be a fool to try and spy on him. Sonny and Ava share a daughter named Avery, and Ava had their nanny replaced with an agent from said mysterious organization.
Sonny's not stupid and suspected something was up. And Ava told him the truth! She could have kept it a secret in true soap fashion, but she did what any sane person would do and filled him in on everything, which is what she should have done in the first place. But at least he now knows the truth and has sworn to protect her and stop the Gatlin gang. It's such a breath of fresh air for a soap to not let a secret dangle long enough to cause serious damage. Now, we're in for a treat as Sonny is going to clash with this group, and bullets will start flying in traditional "General Hospital" fashion!